April 14, 2017
A Look Ahead: 2017 Adamson Student Writing Awards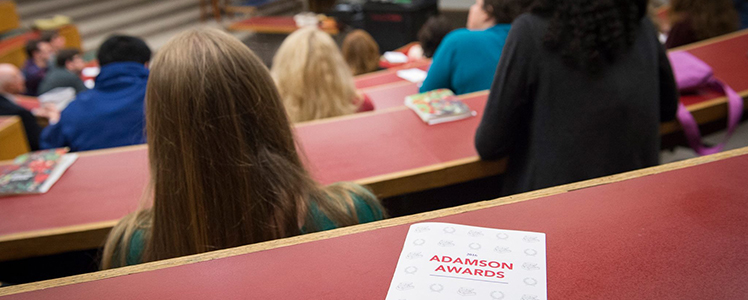 The 2017 Adamson Student Writing Awards are underway, and CMU English is previewing what's in store.
The goal of the Adamson Awards is to encourage students to pursue excellence in writing. Award winners will be announced in the categories of fiction, non-fiction, poetry, and screenplays at the ceremony in May.
This year's speaker is the winner of the 2016 Pulitzer Prize for Poetry, Peter Balakian. Balakian is An Armenian-American poet, writer and academic who has penned many collections of poetry, including Ozone Journal, Ziggurat, and June-tree: New and Selected Poems 1974–2000.
The Adamson Awards
Thursday, May 4
4:30 to 6:15
Kresge Theater, College of Fine Arts