January 27, 2016
Trading Places
Faculty Exchange Opens New Chapter in Creative Writing Program
By Amanda King / alking@andrew.cmu.edu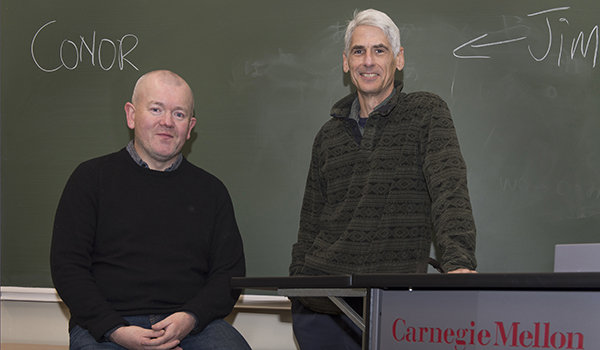 Jim Daniels is teaching a nonfiction writing course called "Life Writing" and another course in which he works closely with creative writing students as they complete their senior projects.
But, you won't find Daniels at CMU. Instead, he'll be teaching them at Sheffield Hallam University (SHU) in the United Kingdom as part of the English Department's first faculty exchange with SHU.
Read more about the faculty exchange via the The Piper.