May 23, 2016
Phi Beta Kappa Inducts 12 English Department Students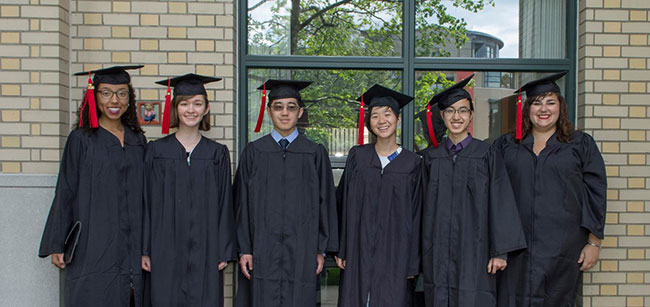 Twelve Department of English seniors were among 65 students inducted into Carnegie Mellon University's chapter of the Phi Beta Kappa Society (PBK) during Commencement weekend.
The nation's oldest honor society, Phi Beta Kappa has chapters at 286 institutions of higher education across the country. Formed from the initials of the Greek motto "Philosophia Biou Kybernetes," which translates to "Love of wisdom, the guide of life," PBK values intellectual honesty and tolerance. About 10 percent of college students nationwide receive an invitation to join the prestigious honor society.
Spring 2016 English Department Students Initiated into Phi Beta Kappa:
Jacqueline Barnes, Creative Writing and Art
Francesca Begos, English and Music Performance
Blake Chasen, Business Administration and Creative Writing
Zora Gilbert, Linguistics (Professional Writing Minor)
Jennifer Huang, Creative Writing and Art
Thatcher Montgomery, Technical Writing and Communication
Sayre Olson, English and Creative Writing
Carson Quiros, Professional Writing
Elizabeth Snyder, Technical Writing and Communication
Chloe Thompson, Global Studies (Creative Writing Minor)
Samantha Wilson, Creative Writing
Sophie Rose Zucker, Chemistry and Creative Writing
Read more about the Phi Beta Kappa induction ceremony.