June 24, 2016
Career Guidance: New Course Explores Options, Helps Students Prepare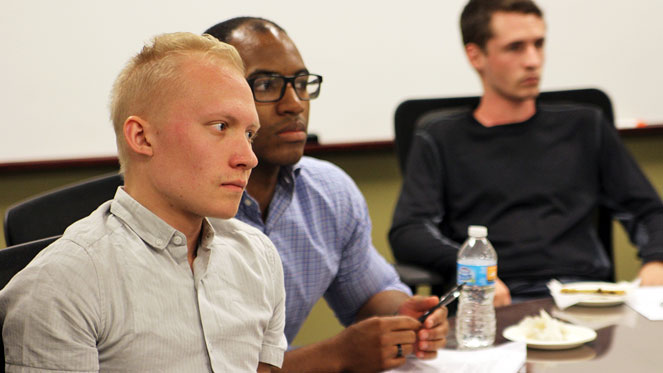 Planning the transition from college to career can be intimidating and overwhelming. A new fall course will equip sophomores and juniors with tools to help forge unique professional paths.
In the "Pathways: Dietrich College Career Exploration Seminar" mini course, students will meet alumni, learn about their career trajectories and use their stories to inspire their own professional development plans.
They will also learn practical skills like how to create professional networks, write effective résumés and cover letters and use internship experiences to launch their careers. Weekly seminars will feature guest speakers from the university's Career and Professional Development Center and the English Department's Professional Writing Program, as well as alumni and hiring managers from the Pittsburgh region.
Jennifer Keating-Miller, assistant dean for educational initiatives in the Dietrich College and special faculty member in the Department of English, is looking forward to assisting students in the exploration process.