April 11, 2016
Poetry From The Heart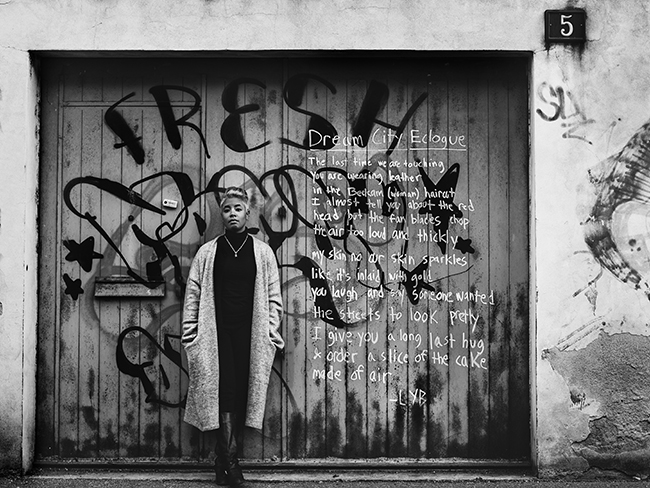 While April is considered to be National Poetry Month, Carnegie Mellon University English Professor Gerald Costanzo believes, "For those of us interested in and devoted to poetry, it is a twelve month endeavor."
It's true—CMU's Creative Writing Program, one of the oldest undergraduate programs in the country, encourages students to recognize the vitality of poetry.
"I'm not sure where future residents will go to find a record of what it was like, thematically and emotionally, to be alive in the early 21st Century—except from poems. My students are creating and adjusting that record every day," said Costanzo.
In addition to teaching CMU students for more than four decades, he has written seven poetry collections, received two Pushcart Prizes and founded and still directs Carnegie Mellon University Press, a leading publisher in contemporary poetry.
His mother would read Donald Hall poetry to him as a child and he always knew he wanted to be a teacher, leading the Pittsburgh Post-Gazette to call Costanzo a "Newsmaker you should know."
Having professors who frequently publish impacts students. Lillian-Yvonne Bertram (DC'06) said, "It was incredibly valuable to have practicing professors, such as Jim Daniels and Gerald Costanzo who took their work and our work seriously. It made us take our work seriously."
Bertram will debut two poetry collections this year, "A Slice From the Cake Made of Air," available from Red Hen Press, and "Personal Science," from Tupelo Press. Both collections are drawn from personal experiences and abstract ideas. Bertram's poems within "A Slice From the Cake Made of Air" are about gender, body and sexuality.
She describes "Personal Science" as a book about the mind that is "concerned with the ways mental obsessions and thoughts can be terrorizing, and how hard it is to escape from thought patterns no matter how irrational they may be." 
Bertram, a 2014 recipient of a National Endowment for the Arts Creative Writing Poetry Fellowship, said choosing CMU's Creative Writing Program was one of the best choices she's ever made.
"The program was rigorous—just as much or more so than the MFA program I attended. I credit the rigor not only for my writing, but also my teaching," she said.
She added that she instills the same sense of rigor as the Viebranz Visiting Professor of Creative Writing at St. Lawrence University where she teaches introductory poetry workshops and digital story telling.
Jordan Cox, a junior double majoring in creative writing and professional writing, said Costanzo has been a supportive professor.
"He has helped me grow as a poet by allowing me to read poetry collection manuscripts for CMU Press," Cox said. "It taught me how to structure manuscripts and it made me realize what I like in my own poetry."
Cox recently submitted five poems to the 2016 Adamson Student Writing Awards, which take place on April 29. She's also writing poetry that will be within a braided essay for English professor Jane McCafferty's 'Literary Journalism Workshop.' In her essay, which is about physicality and food, Cox writes about her personal experiences of having a heart condition and refusing to eat meat at an early age while her poetry describes a friend who had an eating disorder.
"When I write about events that have greatly impacted me, I feel relieved and elated that they no longer solely reside within me," she said.
Year after year, Costanzo is impressed with the quality of CMU creative writing students.
"During the past two semesters the quality of work produced in my classes has been incredible," he said, adding that he recently co-edited an anthology of poems entitled "12 Women" with two students enrolled in his 'Editing and Publishing' course.
Outside of English Department courses, which include classes on the history and writing of poetry, plus achievements by CMU Press, student, alumni and faculty, Carnegie Mellon's connections to poetry span widely, often reaching other genres.
For instance, Paul Hopper, the Paul Mellon Distinguished Professor Emeritus of the Humanities, once served on a dissertation committee with Harvard University's Albert Lord, who studied the art of oral poetry in the Serbian language. Lord discusses the oral tradition in "The Singer of Tales."
Recently, Jim Daniels used his poem "The End of Blessings" as the basis of his 2015 film of the same name. The film has been screened across the U.S. as part of the Black Maria Film Festival.
And in 2013, six alumni from the Creative Writing Program including Bertram, Adam Atkinson (DC'05), Zachary Harris (DC'07), Anne Marie Rooney (DC'07) and S.E. Smith (DC'05), teamed up for a unique, nationwide poetry tour called "Line Assembly." The show included readings, workshops and a performance. But, before leaving each stop, the poets would leave materials behind to help each location build a lasting poetry community.
Related Articles:
Ron Carlson To Speak at Adamson Student Writing Awards
Six Poets. One Van. Lots of Enthusiasm.
Alum Lillian-Yvonne Bertram Wins Award for Poetry Collection
__
By Amanda King
Photo: Poet Lillian-Yvonne Bertram (DC'06), a Creative Writing major, stands next to one of her poems inscribed on a door. Credit: Dennison Bertram.
Share: