October 12, 2016
CMU Students Collecting Pieces of Broken Relationships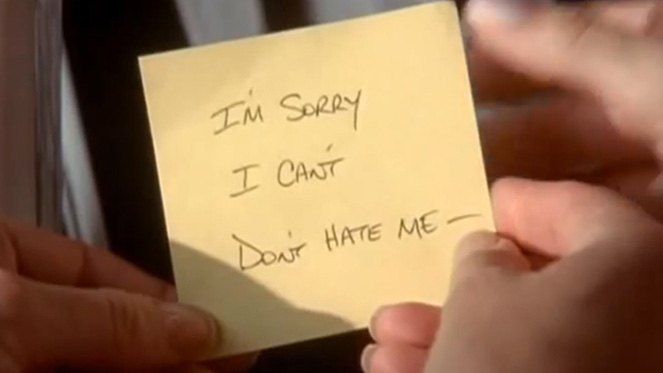 "I'm sorry. I can't. Don't hate me—"
At one point or another, we've all either been the Carrie Bradshaw on the receiving end of Sex and the City's infamous break-up Post-it or the Jack Berger dishing it out.
Whether through note, a neutral drifting apart or in the harrowing line, "It's not me, it's you," we've all lost love. And sometimes, the memories come crawling back in the scent of a favorite lotion, the outfit worn on your first date or the watch given to you for your birthday, the one you don't wear anymore but can't bear to give away.
Carnegie Mellon University students are giving Pittsburghers the opportunity to release their own lost loves in the Museum of Broken Relationships- Pittsburgh. Through two classes, students are reaching out to the Pittsburgh community and asking for their stories and physical representations of broken relationships of any kind – familial, friendships, marriages or even with pets.
English Professor Jane Bernstein was inspired to bring the exhibit to Pittsburgh after visiting the original museum in Zagreb, Croatia.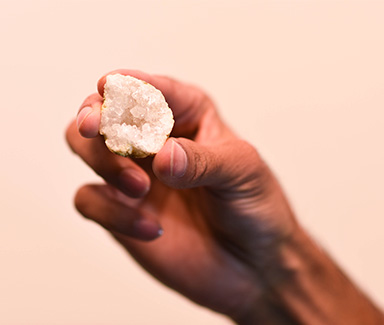 "I was so affected by the exhibit in Zagreb. What's special about the exhibit and its traveling shows is it allows for the reflection of the history and culture of the host city. Pittsburgh has such a rich history: there's the city's industrial history, a broken relationship, of sorts.  I thought also of the city at present, reshaped by refugees and other newcomers, who've given up so much to live here," said Bernstein, who is co-teaching the class that shares a title with the exhibit, with the Entertainment Technology Center's Chris Klug and Shirley Saldemarco.
Bernstein's students are tasked with finding these stories and objects from people in the Pittsburgh area. Sydney Remson, a senior drama student said it was at first difficult until a little bit of magic came into play.
"I was starting to worry about how I would find people to share the project with," Remson said. "I saw a sign for a Magic the Gathering meet-up, so I went in."
Remson walked away with her first donation- a geode, a rock lined with crystals. The donor remarked it was one of a few small gifts from his ex on their first Christmas. He left it in a box at his mother's house, which he rarely visited, until two months after their break-up. Then, he had to face the box, and the geode.
"So far I've talked to incredibly lively and heartfelt people with mental illness, a used books salesman who had an interesting taste for old things, and a group of young students who want to make the world a better place through the power of hip hop music," said junior creative writing major Hyunho Yoon. "I've been really grateful for all the places that the work for this project has taken me, and I'm very excited for where it will take me next."
The call for donations ended Saturday, Oct. 15.
The exhibit will run from December 2 to December 30 at the Mine Factory in Pittsburgh.
Learn more about the Museum of Broken Relationships.
Top photo: The infamous break-up Post-it Carrie Bradshaw received in Sex in the City.

Right photo: A geode, a rock lined with crystals, was one Pittsburgher's reminder of his broken relationship. Photo courtesy of Joshua Brown.