March 07, 2016
CMU English Professor Participates on Rhetoric and Climate Change Panel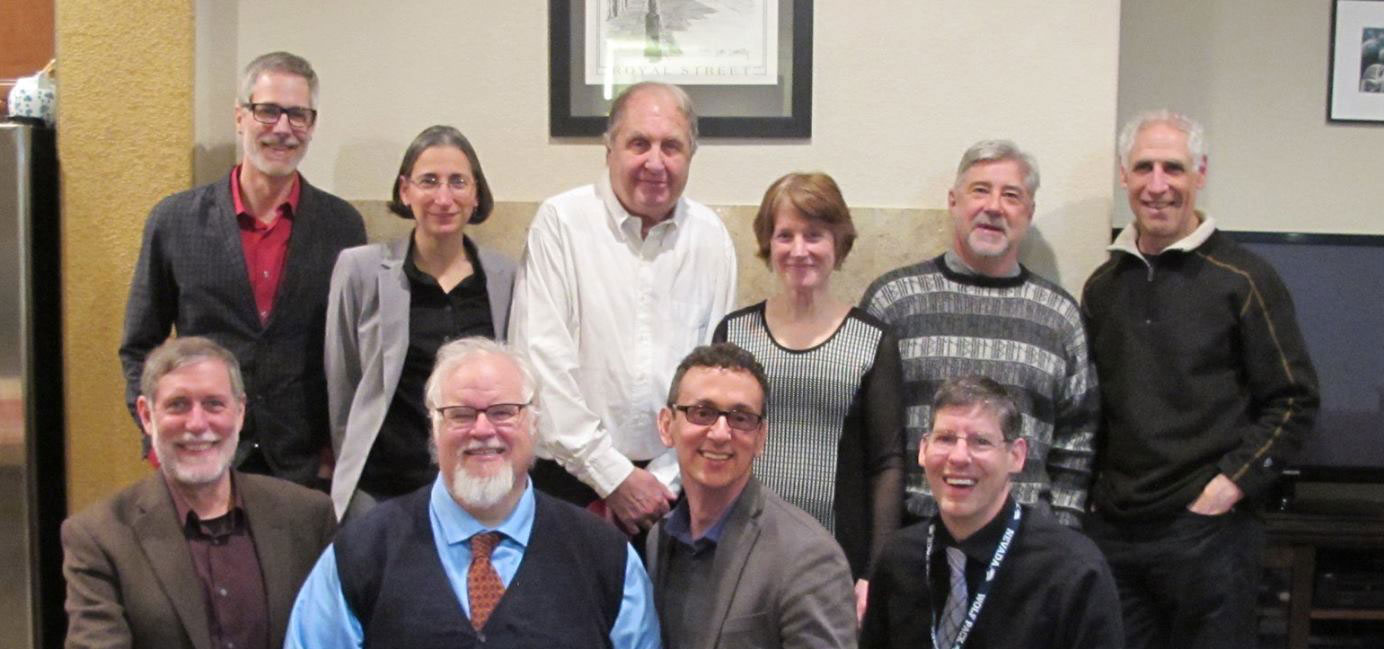 Capitalism and climate were the focus of a recent symposium exploring the limits and possibilities of rhetorical analyses of and interventions in the debate over climate change at the University of Nevada, Reno. Carnegie Mellon Associate Professor of English and nationally recognized rhetoric of science scholar James Wynn participated in the opening discussion on rhetoric, science and public deliberation.
Wynn was joined on the panel by distinguished scholars in the field of rhetoric of science including University of Georgia Distinguished Research Professor Celeste Condit, University of Washington Professor of Communication Leah Ceccarelli and University of New Hampshire Professor of Communication Lawrence Prelli.
In his presentation, based on research from his forthcoming book, "Citizen Science in the Digital Age," Wynn described a rare collaborative citizen-science project, Surface Stations, in which a climate scientist and climate skeptic joined forces for a common cause—to examine the site conditions at temperature monitoring stations across the U.S. The goal of this collaboration was to understand whether, and if so how, these conditions might influence the measurement of climate change.
In the talk, Wynn considered whether citizen science could have a positive impact on the relationships between scientists and non-experts.
He asked, "Can citizen science get groups together who don't see eye to eye on things and help them develop mutual understandings amongst themselves and in the public?"
When Wynn performed a rhetorical analysis of the news reporting about the project, he found that conservative pundits neglected the important collaborative nature of the work and highlighted instead the role of the citizen in uncovering problems in the measurement practices of government science.
Wynn also noted that though the moderate and liberal media did highlight the cooperative spirit of the collaboration, only a few sources with a very limited circulation reported on it from this perspective. Based on these findings, he suggested that if citizen science collaborations are to have a positive public impact, the moderate and liberal media need to more aggressively report on these kinds of stories.
"And, unless the media cover citizen science projects in some balanced way, these initiatives won't make the impact we want to them to have," he said.
At the symposium, 12 other eminent scholars from English, rhetoric and communication programs across the U.S. contributed to the conversation on climate, capitalism and other themes found in the award-winning journalist and keynote speaker Naomi Klein's book, "This Changes Everything: Capitalism vs. The Climate." The symposium was sponsored by Rhetoric@Reno, a graduate student chapter of the Rhetoric Society of America.
Related Articles:
Associate Professor of English Teaches at Leading University in China
Carnegie Mellon Professor's New Book Examines How Biology Became Infused With Mathematical Arguments
__
By Amanda King
Photo: Carnegie Mellon Associate Professor of English, James Wynn, (bottom row, far right) poses with other distinguished scholars in the field of rhetoric of science at a recent symposium at the University of Nevada.
Share: