July 29, 2015
Associate Professor of English Teaches at Leading University in China
James Wynn, associate professor of English and director of Undergraduate Degrees recently taught for two weeks at Beihang University in Beijing, China. Beihang University is one of China's leading universities on education and research.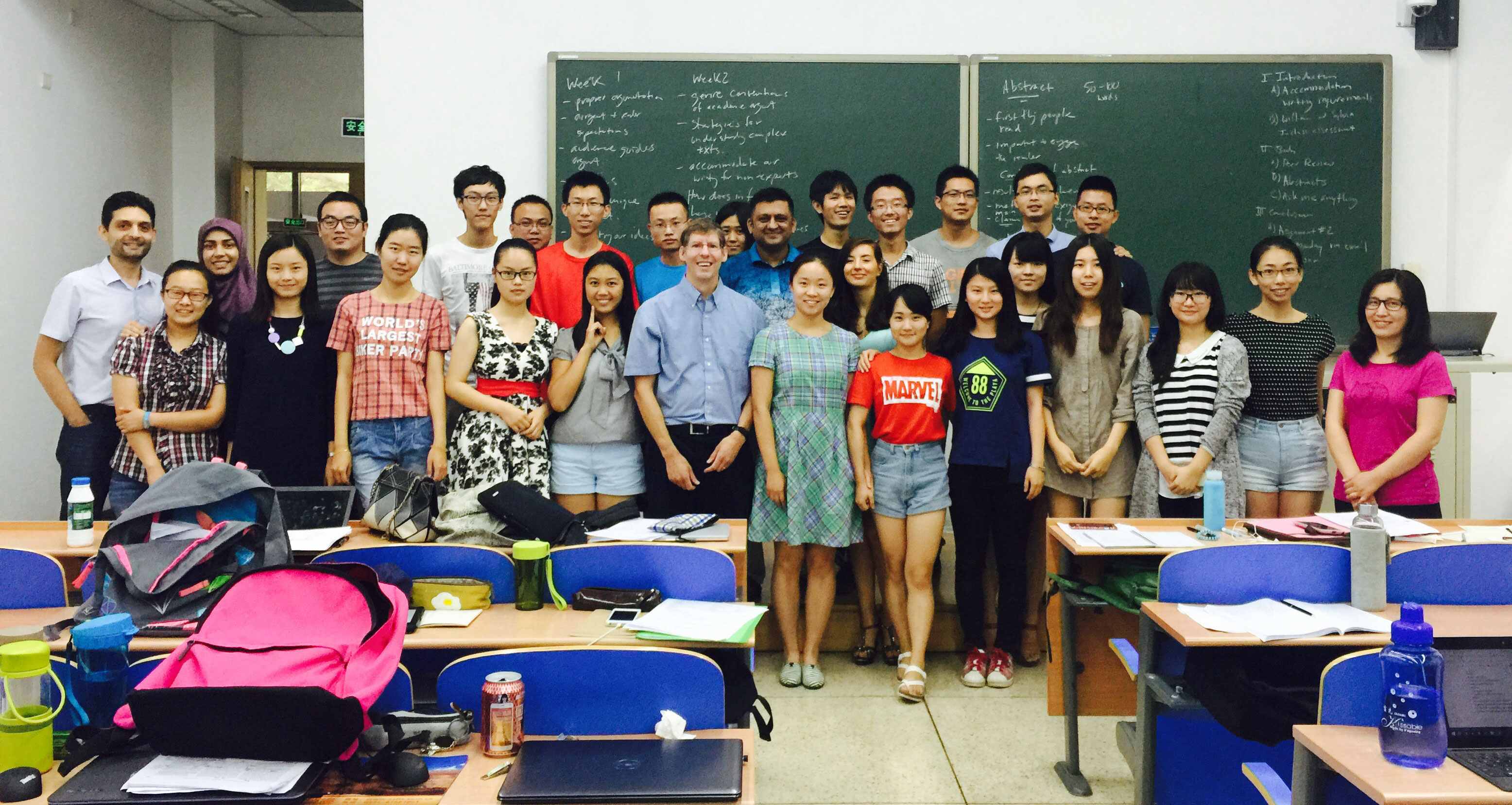 Wynn taught the course "Academic Writing in the American University." Students learned how to analyze academic writing and write arguments and accommodations. The students were not only from Beihang University, but were also from other universities around Beijing and China.
While undergraduate students made up most of the class, there were also graduate students that sat in on the course.
"The students were all eager to learn about academic writing because it is an important skill set for those who want to study in Western universities and have their scholarship published in Western journals," said Wynn.
Read about other interesting things our faculty members are doing!
__
By Amanda King
Share: