January 16, 2015
Center for the Arts in Society Hosts University of London Senior Lecturer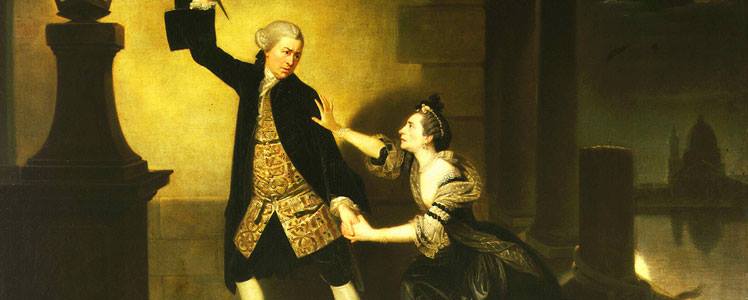 On Thursday, January 15, Carnegie Mellon University's Lecture Series continued with a talk by Elaine McGirr, Senior Lecturer in English and Drama at Royal Holloway, University of London.
As part of the University's Center for the Arts in Society, Professor of English, Kristina Straub, along with Associate Professor of Dramatic Literature, Wendy Arons, invited McGirr as part of the collaborative project, the Performance Initiative.

McGirr presented her work titled, "For This, Be All Thy Sins Forgiven! Susannah Cibber, Diva of Pathos." According to Straub, McGirr's work bridges the fields of literary history and interpretation and theater studies.

"We develop projects that bring the arts and humanities together," said Performance Initiative Co-Coordinator Kristina Straub.

The initiative, which is in its second year, approaches 'performance' as a broad form – analyzing the traditional relationship between an actor and his or her audience to constructions of political protests or how we frame our lives through social rituals athletics, digital capture devices and every day acts.

One of Straub's roles is to examine the impact some of these performances have on the self and society.

"We expect our students to create things in the arts," said Straub. "The humanities focus on thinking about the impact these things have. I'm not an artist and it makes me happy to know I can have a role in how art impacts."

Check back here to see what's next in the lecture series.