January 21, 2012
Jane McCafferty Publishes New Novel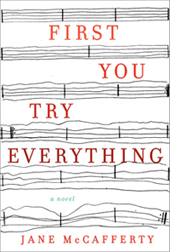 Associate Professor of English Jane McCafferty has started off the new year with the publication of her second novel, "First You Try Everything."
McCafferty is also the author of two short story collections, "Thank You for the Music" and "Director of the World and Other Stories," which won the Drue Heinz Literature Prize.
To learn more about "First You Try Everything," read the full Carnegie Mellon press release and the Pittsburgh Post-Gazette's review.