November 30, 2011
Two English Department Seniors Named ACS Scholars
Left to Right: Caroline Kessler, Yulin Kuang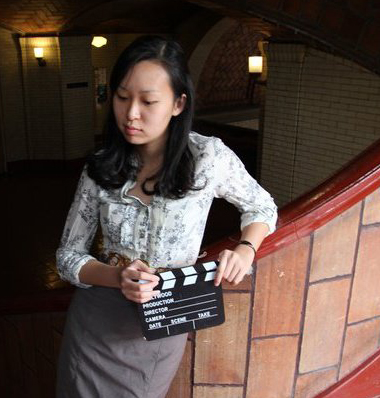 Two of the English Department's Creative Writing students, Caroline Kessler and Yulin Kuang, were selected to be part of the 2012 class of Andrew Carnegie Society (ACS) Scholars.
Every year, ACS scholars are selected for this honor by their deans and department heads. Each scholar is an undergraduate senior who embodies high standards of academic excellence combined with multi-dimensional characteristics such as volunteerism, involvement in student organizations, participation in sports or the arts and leadership.
"The Andrew Carnegie Society is a distinct, dedicated group of individuals giving back to the university and it was such an honor to be selected by them. For this award to come during my senior year is truly a wonderful way to finish my time at Carnegie Mellon," said Caroline.
Yulin echoed Caroline's sentiments, saying, "Being an ACS Scholar is an incredible honor, and I'm so grateful to the English faculty for the nomination. We work hard at this school, and the ACS scholarship is like hearing from the university, 'We noticed.'"
ACS scholars are awarded a $1500 individual scholarship. Additionally, each scholar receives $200, and the ACS scholars then collectively work together to determine how they will contribute this money to the university. For more information on ACS scholars, visit http://www.cmu.edu/campaign/recognition/acs/scholars/.
Congratulations to our seniors Yulin and Caroline!