May 24, 2011
Two English Department Juniors Win Sutton Awards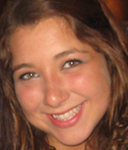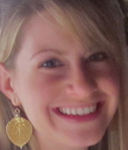 from left: Samantha Frank, Jessica Sochol
Two students in the English Department have each received $1,000 through the Marion Mulligan Sutton Internship Award for English/Writing Majors.
Samantha Frank, a current junior double-majoring in creative writing and professional writing with a minor in business administration, will be an editorial intern for Simon & Schuster Publishers, NY. In summer 2010, Samantha interned with IEEE Professional Communication Society. She is also currently a part-time intern with Upstart Crow, a literary agency.
Jessica Sochol, a junior professional writing major with a secondary major in psychology and a minor in photography, will be a marketing and design intern with Information Experts, a strategic communications firm based in Washington, DC. In summer 2010, Jessica interned with the International Strategy & Investment (ISI) Group in New York.
The Marion Mulligan Sutton awards are made possible through a generous grant to the English Department provided by Mrs. Sutton, a CMU alum, and her husband Thomas. The awards are designed to enrich undergraduate education by providing support for students doing summer internships in English and professional writing, particularly when these positions are low-paid or unpaid.

This is the seventh year for the Sutton awards. Students receiving the award in previous years interned with organizations such as The Women and Girls Foundation of SWPA, the 13th Street Repertory Company, Sinuate Media, PittsburghLIVE.com, ABC News in New York, WQED Multimedia, Mind Over Media, and the Grameen Foundation.