September 23, 2011
Emeritus Professor Richard Young to Give Talk Oct. 4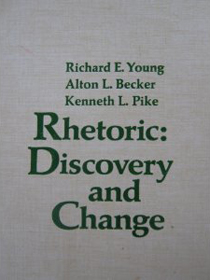 Richard Young, instrumental in the shaping of the English Department and the founding of the Rhetoric programs at Carnegie Mellon, will give a talk entitled "Roads Not Taken: Francis Christensen and the Senecan Amble," on Tuesday, October 4, in Baker Hall 255B. A former department head and an Emeritus Professor of English, he will also spend time on campus meeting with current students and faculty.
Richard's contributions to the field are numerous, including hundreds of essays and papers that presented pioneering research on writing as an epistemic process of rhetorical inquiry. He is also the lead author of the groundbreaking book Rhetoric: Discovery and Change, published in 1970 with Kenneth Pike and Alton Becker and noted for its work in "recovering" rhetoric and its role in the academy and beyond. Now, forty years after its publication, this text remains a top-seller, attracting readers from around the globe and across disciplines. He is also one of the organizing members of the Rhetoric Society of America.
We look forward to welcoming Richard back to Carnegie Mellon.