May 18, 2011
MAPW Student Wins Dozzi Internship Grant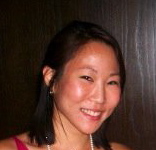 Jeanette Lee, an MAPW student who is pursuing the Investigative Journalism option within that program, was one of only two students in H&SS to receive a Peter C. Dozzi Pittsburgh Internship Initiative grant of $1,000. The Peter C. Dozzi Pittsburgh Internship Initiative was created in 2004 through a generous gift by Mr. Peter C. Dozzi, founder of Jendoco Construction Corporation of Pittsburgh. These funds are made available through the Carnegie Mellon Career and Professional Development Center for students who will be staying in the Pittsburgh Region to complete a summer internship experience, as an incentive to keep Carnegie Mellon talent in and around the Pittsburgh Region.
Jeanette will be using her grant to support her summer internship with the Northside Chronicle in Pittsburgh. "I'm really grateful to the Dozzi family for the scholarship," she said. "It will make a big difference in the way that I enjoy Pittsburgh this summer."
Congratulations, Jeanette!