August 11, 2011
MAPW Alum Adam Lazarus Publishes Book on Super Bowl XXV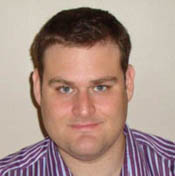 Adam Lazarus (MAPW'06) has published his first solo-authored book, "Super Bowl Monday: The New York Giants, the Buffalo Bills, and Super Bowl XXV."
"I sort of climbed the ladder on this idea," Lazarus said. "I knew I wanted to do an NFL book, because football is my greatest sports passion. And since the Super Bowl is the penultimate football event I chose that to be the centerpiece around which to work. And since Super Bowl XXV is in my mind the greatest Super Bowl ever played, that's how I came to focus on the Bills and Giants. Toss in the side elements involved with that game, elements that still stand out 20 years later—the Gulf War, Arthur Kent, General Schwarzkopf, Whitney Houston's singing of the national anthem—and the story was just so compelling."
Lazarus is also the co-author of "Chasing Greatness: Johnny Miller, Arnold Palmer, and the Miracle at Oakmont," which he wrote with Carnegie Mellon History Professor Steven Schlossman. The book tells the story of the 1973 U.S. Open golf championship held at the local Oakmont Country Club. (Read the "Chasing Greatness" press release.) Lazarus credits Schlossman with helping him hone the research skills he needed to complete "Super Bowl Monday." In the acknowledgments, he writes, "Without his [Schlossman's] training and diligence on that earlier project ["Chasing Greatness"], I would never have pursued the finer details that make this book so rich." Lazarus also names English Department Adjunct Professor Tom O'Boyle as the mentor who inspired him to settle on Super Bowl XXV as the subject of his second book.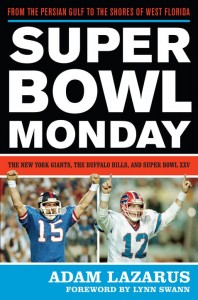 To learn more about Adam Lazarus's books and projects, visit his website at http://alazarus.com.