April 04, 2011
Jennifer Keating-Miller Receives Award for Recent Book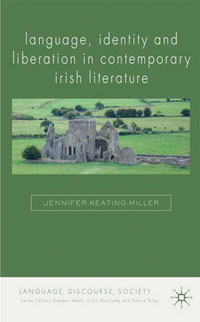 Jennifer Keating-Miller's book Language, Identity and Liberation in Contemporary Irish Literature has won the Michael Durkan Prize for Best Book in Irish Language and Culture from the American Conference for Irish Studies (ACIS). The award was presented at the 2011 ACIS International Meeting at the University of Wisconsin-Madison, which took place from March 30 to April 2.
Jennifer, who taught in the English Department in fall 2010, is CMU's Assistant Director of Undergraduate Research & National Fellowships.
Congratulations, Jennifer!