July 28, 2011
Hilary Masters Launches New Novel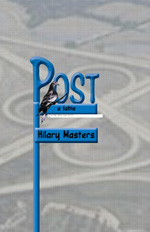 English Department Professor Hilary Masters will launch his new novel Post: A Fable with a reading at the Monterey Pub on Sunday, July 31 at 2:00pm.
Post is Masters' tenth novel. He is also the author of numerous collections of personal essays and short stories. In 2003, he received the Award for Literature from the American Academy of Arts and Sciences.
To learn more about Post, read the full Carnegie Mellon press release.