November 19, 2011
Alum to Donate Portion of Book Proceeds to Charity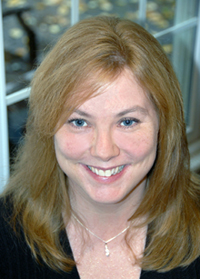 In light of the recent scandal at Penn State, alum LeAnn Neal Reilly will be donating a portion of the proceeds from her latest novel, Saint Sebastian's Head, to the Heath Evans Foundation, a charity that provides counseling and therapy to victims of childhood sexual abuse. LeAnn is a graduate of the English Department's Master of Arts in Professional Writing program.
"Real life isn't as neatly tied up as a novel, but I want to make a difference for children who've been sexually abused, if it's possible," she said. "Raising money for an organization that tries to bring healing and hope to those who have been hurt is a start."
LeAnn's novel Saint Sebastian's Head, which explores a young woman's struggle with the lasting effects of childhood sexual abuse, was released on November 1. LeAnn is also the author of The Mermaid's Pendant.