September 05, 2011
Alum Michael Scotto Makes Pittsburgh's 40 Under 40 List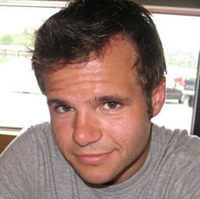 Alum Michael Scotto was named to Pittsburgh's 40 Under 40 list, sponsored by Pittsburgh Magazine and PUMP (Pittsburgh Urban Magnet Project). The awards will be presented at a November 4th event to be held at the Rivers Casino.
Michael, who is 28, is the Creative Writing Coordinator for the non-profit management foundation National Network of Digital Schools. He primarily works on children's literature and educational content for elementary school students. In November, he will be releasing his first children's novel, Latasha and the Little Red Tornado, on the national retail market. He earned his BA in Creative Writing & English from Carnegie Mellon in 2004 and then received an MA in Literary & Cultural Studies in 2005.
"It was a tremendous honor to be recognized this month by Pittsburgh Magazine and PUMP. I've followed the 40 Under 40 list for years, and I'm humbled to be in the company of so many difference-makers in our region," Michael said.
He added, "I am also proud to be a credit to my community, and to Carnegie Mellon, where I honed so many of the tools that I use in my daily and professional life. And lastly, I am inspired to redouble my efforts to effect positive change in the Pittsburgh region."
Congratulations, Michael!
To learn more about the 40 Under 40 awards, visit http://40under40pittsburgh.org/.