June 06, 2011
Alum Maureen McGranaghan Publishes Poetry Book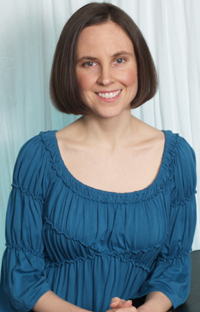 Attached to Earth, a book of poems by Carnegie Mellon alum Maureen McGranaghan (BHA'99), will be published in July 2011.
"These poems were written over several years and have been with me for several more, often revisited and revised in the meantime. They were culled from a much larger collection and represent a distillation of thoughts and ideas and inspirations I explored," McGranaghan said. "I think their unifying theme is spirituality, not just in the religious sense but in the more fundamental sense of how we experience the world as conscious beings and create meaning in it."
McGranaghan came to Carnegie Mellon for the Bachelor of Humanities and Arts (BHA) program, which allows students to take courses in the College of Fine Arts (CFA) and the College of Humanities and Social Sciences (H&SS). The program gave her the opportunity to cultivate her interest in fiction and poetry while studying playwriting in the School of Drama. She counts Jim Daniels, Hilary Masters, and Peggy Knapp among her mentors in the Department of English.
McGranaghan's talent was unmistakable in both departments. While at Carnegie Mellon, she won five Adamson Awards, was inducted into both Phi Beta Kappa and Phi Kappa Phi, and was named an Andrew Carnegie Society Scholar. After she graduated from Carnegie Mellon in 1999, her thesis play Blood of the Bear went on to win the Southern Playwrights Competition in 2001 and was produced in New York City by the Workshop Theater Company in 2004.
McGranaghan also found inspiration through sports as a varsity athlete in track and cross-country. "Some of my closest friends and best memories have come from running at CMU under coach Dario Donatelli, and the final poem in the collection (including the line that is the basis for the title) has its origin in those experiences," she said.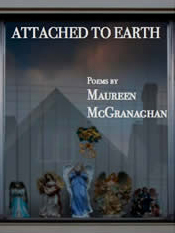 To learn more about Attached to Earth, visit the Finishing Line Press website.