May 10, 2011
Alum Jewell Parker Rhodes Nominated for Best Historical Author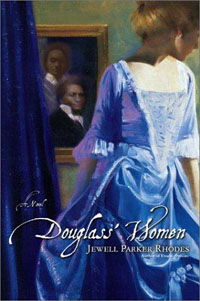 Alum Jewell Parker Rhodes has been nominated for the "Best Historical Author" award by the GoOn Girl! Book Club for her novel, Douglass' Women. The winner of the award will be announced at the club's 20th Anniversary Gala on May 21, 2011, in Washington, D.C. Jewell received a BA in English from Carnegie Mellon in 1975, an MA in English in 1976, and a DA in English in 1979.
Douglass' Women has been the recipient of several prior awards including an American Book Award, the PEN Oakland Josephine Miles Award for Outstanding Writing, and the Black Caucus of the American Library Association Award for Literary Excellence in Fiction. You can learn more about Douglass' Women as well as her other books at jewellparkerrhodes.com/books/.
GoOn Girl! Book Club is the largest national reading organization in the U.S. for black women. For more information about this organization, visit www.goongirl.org.