Photo: Craig Street Crawl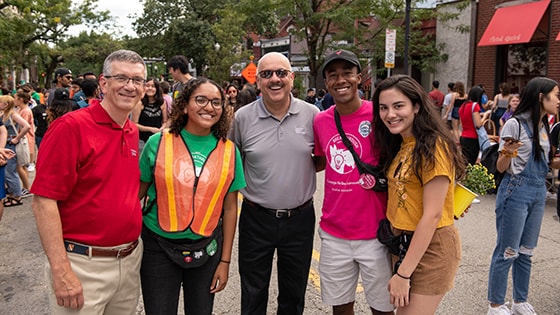 On August 24, first-year students experienced one of Orientation Week's most enjoyable traditions during the Craig Street Crawl. President Jahanian and Provost Garrett joined students, orientation counselors and other community members in playing games, potting flowers, and enjoying all the other festivities of the day.
Photo: 2019 Orientation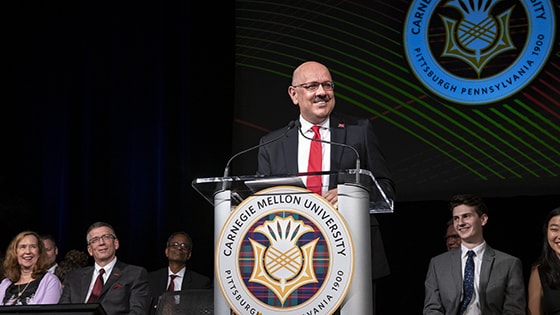 More than 3,100 new students arrived on campus this August to begin their graduate and undergraduate Orientation experiences. On Thursday, August 22, President Jahanian spoke at the Convocation Ceremony to officially welcome first-year undergraduates to the beginning of their CMU experience.
Photo: Argo AI Partnership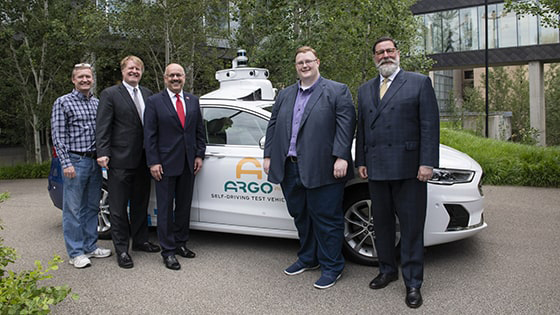 On June 24, President Jahanian and the founders of Argo AI announced a five-year, $15 million sponsored research partnership to fund research into advanced perception and next-generation decision-making algorithms for autonomous vehicles.
Photo: 2019 Tony Awards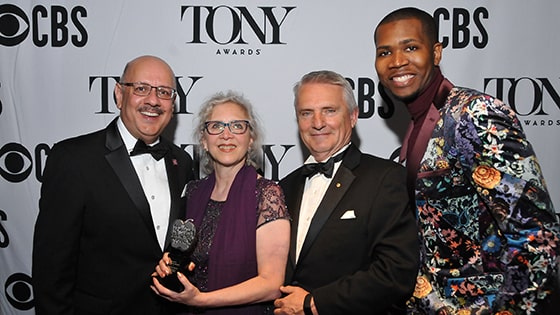 President Jahanian stands with the 2019 Tony Excellence in Theater Education Award winner, Madeline Michel, to whom he presented the award along with CMU Head of Drama Peter Cooke, and CMU alumnus John Clay III during the Tony Awards on June 9.
Photo: 2019 Community Picnic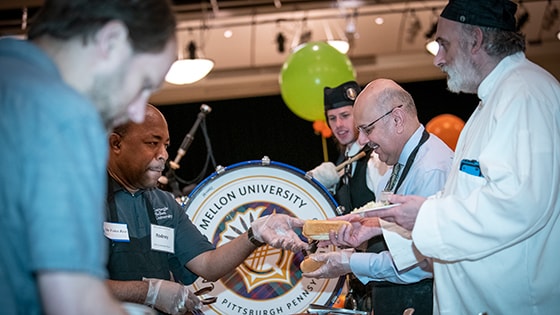 Nearly 4,700 staff members play an integral role in fulfilling CMU's mission. On Wednesday, May 22, President Jahanian helped serve lunch at the 2019 Staff Council Community Picnic celebrating the important and tireless work of our staff.
Photo: 2019 Commencement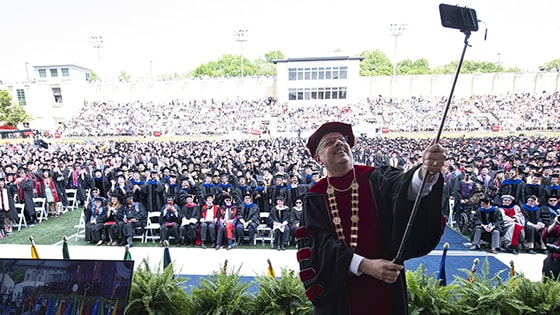 CMU celebrated the Class of 2019 at the university's 122nd Commencement Ceremony on Sunday, May 19. President Jahanian took one last opportunity for a selfie before these students joined more than 113,000 Tartan alumni around the globe. 
Photo: Celebration of Education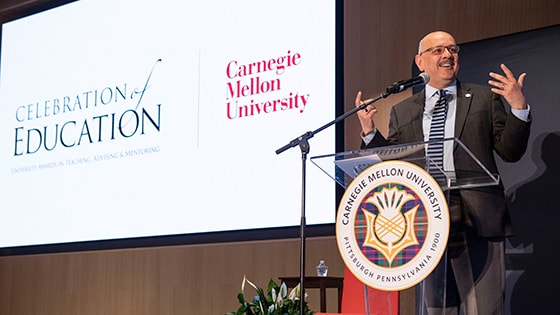 On Tuesday, April 30, President Jahanian presented awards to some of Carnegie Mellon's outstanding  educators at the 2019 Celebration of Education. This ceremony honors our most distinguished faculty, graduate students and advisors for their innovative and impactful teaching.
Photo: Spring Carnival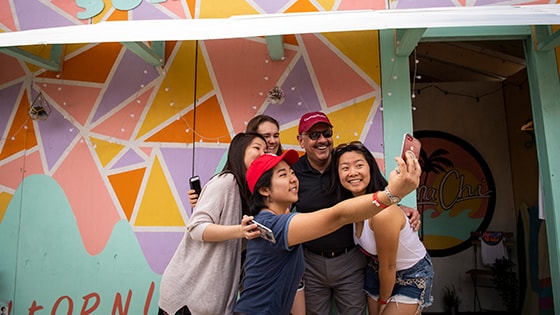 Spring Carnival is CMU's most anticipated weekend of the year. From April 16-18, President Jahanian participated in dousing the deans, applauding the Buggy victory, and celebrating the creative feat for booths on the Midway.