Video: 50th Anniversary Convocation

Interim President Farnam Jahanian addressed the campus community, alumni and special guests at the 50th Anniversary Founders Convocation on November 10, 2017. He also introduced keynote presenter and Pulitzer Prize-winning journalist Thomas Friedman. Check out more photo and video highlights of the celebration. 

Photo:Hazelwood Green Groundbreaking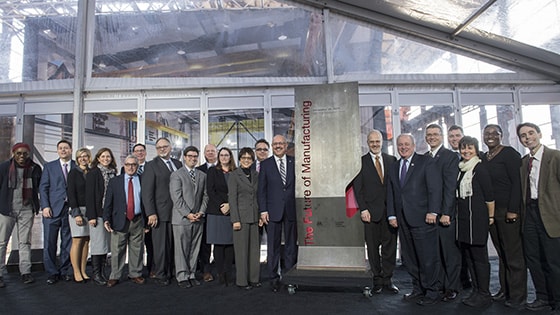 On November 20, 2017, Interim President Farnam Jahanian gathered with more than 250 dignitaries from business, government and Carnegie Mellon University came together to celebrate the groundbreaking of the site of one-of-a-kind hub for advanced manufacturing, a collaboration among researchers, the U.S. Defense Department and companies from across the region.
Photo: CMU-Q Dean Installation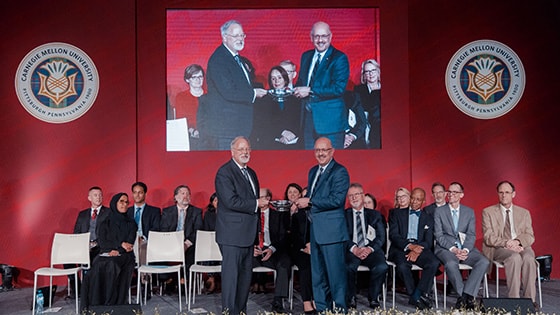 Dr. Jahanian presents a quiache, a traditional Scottish vessel, to the new dean of CMU-Qatar, Michael Trick, during an installation ceremony at the Education City campus on November 5, 2017.
Video: First-Year Welcome Address

At the First-Year Welcome event on August 20, 2017, Interim President Farnam Jahanian encouraged incoming undergraduates from the Class of 2021+ to venture outside their academic boundaries, focus on the present and make each college experience a meaningful one. 
Photo: Family Weekend 2017
Dr. Jahanian visited with students at the Paws to Relax open house during Family Weekend, an annual event that brings together students, their families and friends for several days of a unique Carnegie Mellon experience.
Photo: Fall Faculty Reception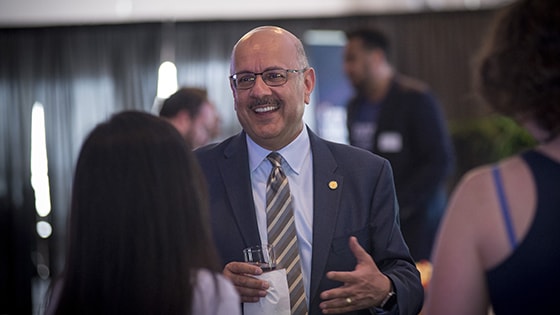 Interim President Farnam Jahanian mingles with faculty at the Fall Faculty Reception on August 30, 2017.
Video: Brookings Report Release Panel 

On September 18, 2017, Interim President Farnam Jahanian participated in a panel for the release of a Brookings Institution report on Pittsburgh's rise as a global innovation city. Watch highlights from his commentary in this video.
Video: Southwest PA Says NO MORE 

Interim President Farnam Jahanian speaks out against campus sexual assault and conveys CMU's steadfast commitment to Title IX. This video was filmed and released as part of the FISA Foundations's Southwest PA Says NO MORE campaign during August/September 2017.