Video: SelectUSA Panel Moderation
Carnegie Mellon University President Farnam Jahanian led an international panel discussion on the innovation ecosystem titled "Growth Beyond the Bottom Line" for the 2018 SelectUSA Investment Summit, hosted by the U.S. Department of Commerce, on June 21 in Washington, D.C. 
Photo: CMU Joins Tony Awards Celebration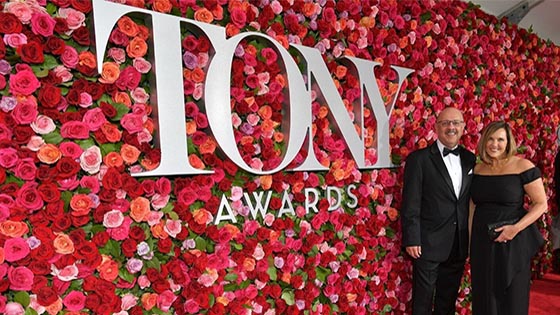 CMU partners with The Broadway League and the American Theatre Wing to recognize a K-12 educator with the Excellence in Theatre Education Award. Dr. Jahanian presented the award to Melody Herzfeld. Also Producer and CMU alumna Jamie deRoy took home three Tony Awards.
Photo: 2018 Staff Picnic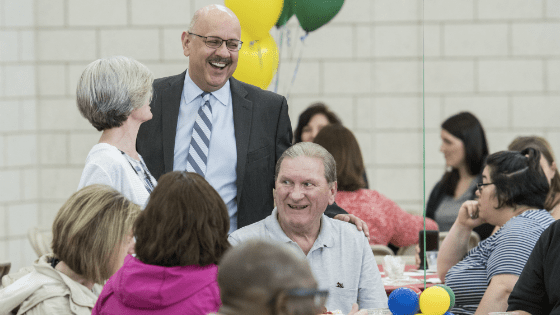 At the end of each academic year, CMU holds a picnic lunch in appreciation of the contributions of campus staff to another successful year. Dr. Jahanian personally thanked many staff members in person at the event on May 24, 2018. 
Photo: 2018 Commencement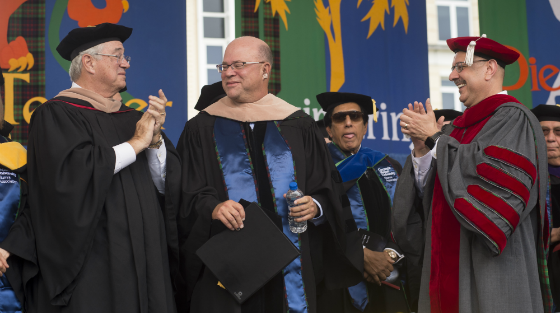 Board of Trustees Chair Jim Rohr and President Jahanian stand with 2018 commencement speaker David Tepper. Tepper received an honorary Doctor of Business Practice degree during the ceremony. 
Photo: 2018 Carnival Buggy Races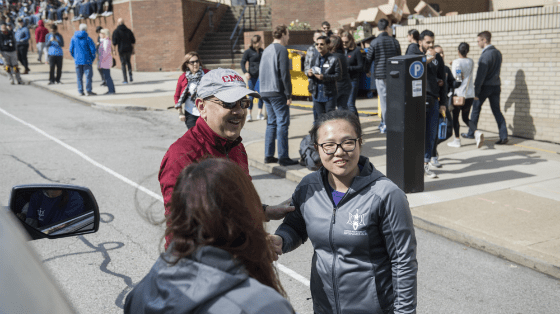 Dr. Jahanian visited with students just before the Sweepstakes finals during 2018 Carnival, a  Carnegie Mellon experience for the last 104 years. This year's carnival ran concurrently with Reunion Weekend.
Photo: CMU's Energy Week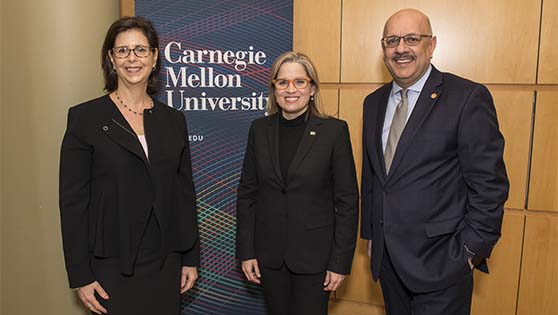 Interim Provost Laurie R. Weingart (left) and President Jahanian met with San Juan Mayor Carmen Yulín Cruz prior to her participation in the Distinguished Mayors Forum on Energy and Resilience as part of CMU's annual Energy Week. 
Photo: Presidential Announcement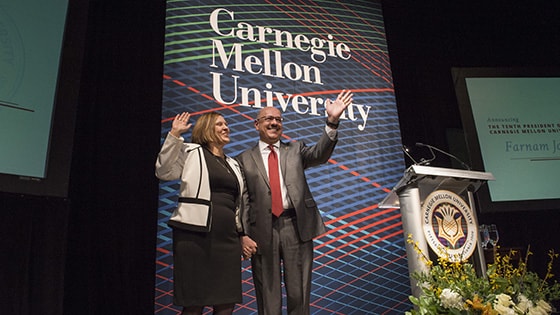 Carnegie Mellon's 10th president Farnam Jahanian and his wife Tris greet campus members who were on hand for the presidential announcement celebration on March 8. Visit the president's page or more information on the event, including highlights and a recording of the webcast.