Photo: Opening the New CMU-Africa Campus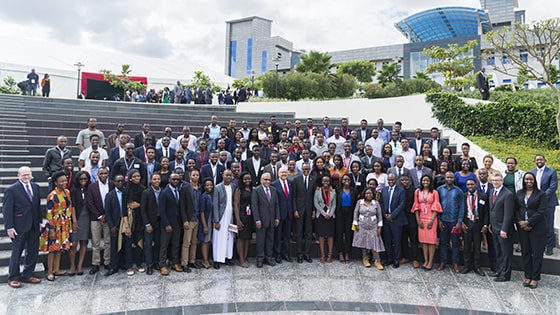 On November 21, Carnegie Mellon University Africa celebrated the opening of its new location within Kigali Innovation City in Rwanda. The opening was officially inaugurated by CMU President Farnam Jahanian and President of Rwanda, H.E Paul Kagame.
Photo: Make Possible Campaign Launch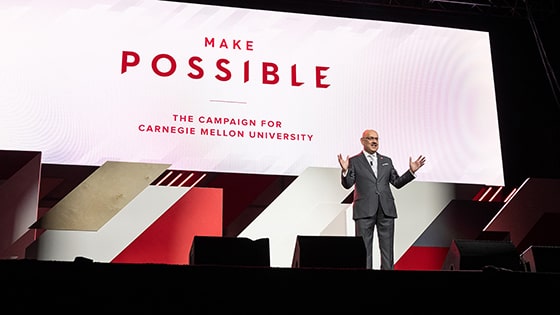 On October 30, President Jahanian announced the launch of Make Possible: The Campaign for Carnegie Mellon University. This landmark $2B campaign is the most ambitious in CMU's history and will accelerate the institution's leadership at the critical intersection of technology and humanity.
Photo: Tartan Community Day and Homecoming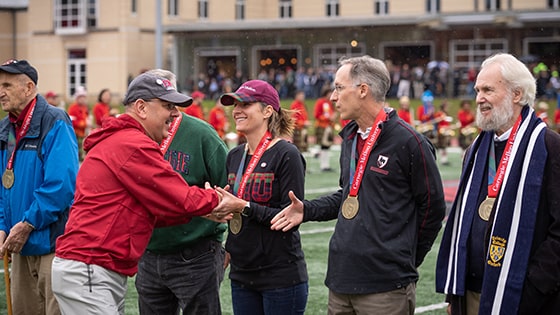 On October 24-25, faculty, staff, students and alumni celebrated the inaugural Tartan Community Day as well as Homecoming. Among the featured events, President Jahanian helped to inaugrate the first class of the CMU Athletics Hall of Fame, who were also honored during the Homecoming Game on Saturday.
Photo: Bess Family Dean's Chair Installation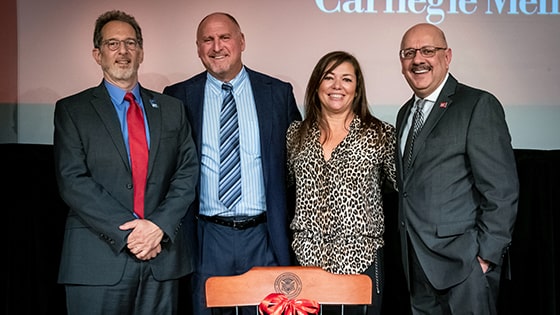 President Jahanian and the Carnegie Mellon University community gathered on October 24, 2019 to celebrate the installation of Richard Scheines as the inaugural Bess Family Dean's Chair of the Dietrich College of Humanities and Social Sciences.
Photo: Family Weekend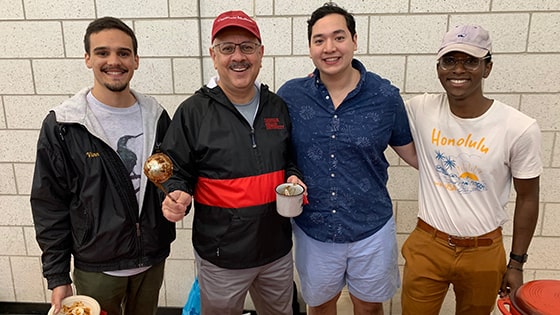 From October 11-13, Carnegie Mellon hosted Family Weekend for students and their families to experience the richness of campus life. President Jahanian participated in the festivities of the 60+ events, making a special stop to join students at the Activities Board Chili Cookoff.
Video: 2019 Orientation
More than 3,100 new students arrived on campus this August to begin their graduate and undergraduate Orientation experiences. On Sunday, August 18, President Jahanian gave his Presidential Welcome to officially welcome first-year undergraduates to the beginning of their CMU experience.
Photo: 2019 Tony Awards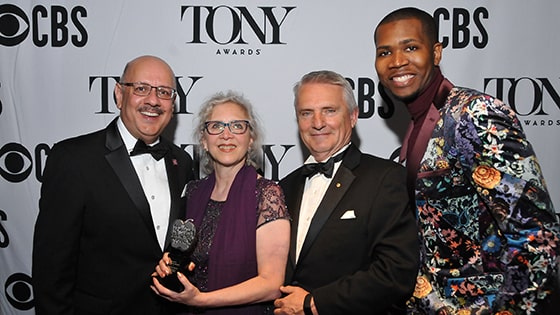 President Jahanian stands with the 2019 Tony Excellence in Theater Education Award winner, Madeline Michel, to whom he presented the award along with CMU Head of Drama Peter Cooke, and CMU alumnus John Clay III during the Tony Awards on June 9.