New Year New You
It's the start of a new academic year and your student organization members are excited to get things moving. But where should you start? The Office of Student Leadership, Involvement, and Civic Engagement has created a guide for you to set up your student organization for success.
1. Transition Your E-Board
One of the best ways to sustain the success of your organization is to successfully transition information within your outgoing and incoming leadership. Please use the Student Organization Leadership Transition Guide.  The topics below can help your organization to start this transition conversation. 
TartanConnect
The Profile Administrator/ Primary Contact should update members with new leadership positions and then remove leadership position titles of outgoing leaders on your organization's TartanConnect

 page.

New leadership should make sure they check The Bridge on a regular and consistent basis regarding communication sent to all organizations or to your organization.
Profile Administrators should confirm that SLICE's created position templates are being utilized (i.e. President, Vice President, etc.) so that any communications sent to a particular position are being received by the individual holding it. In the manage positions section of the Roster, Profile Administrators can change template names to better reflect your leadership position titles and to create additional positions.
Please make sure to be checking your Roster

—

Manage Roster

—f

or any prospective students who have requested to join your organization.
Files
Does your organization utilize a shared drive or folder (Box, Google Drive, etc.)?
Officers should have electronic files on organizational documents (constitution/by-laws, Recognition/JFC/UCAB applications, etc.) A timeline for what your organization does throughout the year could also be helpful.

There should be one-page documents of/for:

Your annual programming that highlights successes and challenges, budget, on and off-campus resources, thoughts for the future, etc.
Each of your Executive Positions to highlight what each position is responsible for during the year and who their support network is within the University.
Passwords
Passwords to computers or technical devices, email accounts, voicemail, etc. should be passed on and then changed by the incoming leadership.
Make sure you are aware of CMU email options and renewal every year for your account.

Questions can be directed to 

it-help@andrew.cmu.edu

.

The SLICE Office has a record of storage and Cohon Center Mailbox combinations and 3rd Floor Copier Codes.
Events
Financials
Make sure you have copies of your organization's budget.

Be aware of fiscal processes and procedures with SLICE's Financial Management resources. 
Each organization should designate 1-2 Authorized Signers who will be pointing the fiscal management of your organization. It is essential that outgoing Authorized Signers are transitioning new Authorized Signers on pertinent financial history of your organization.
Local Contacts
Do your officers have standing meetings with an advisor, administration or faculty? What are your resources on campus?
Make sure you have the contact information for vendors, companies, offices and people who your organization works with throughout the year.
SLICE
Make sure to review the SLICE website for tips, tools and strategies for a successful year. We can help with advice, ad-hoc advising, officer transition, and adjustment concerns, programming help, tailored leadership workshops and more.  Please request a meeting with a SLICE member.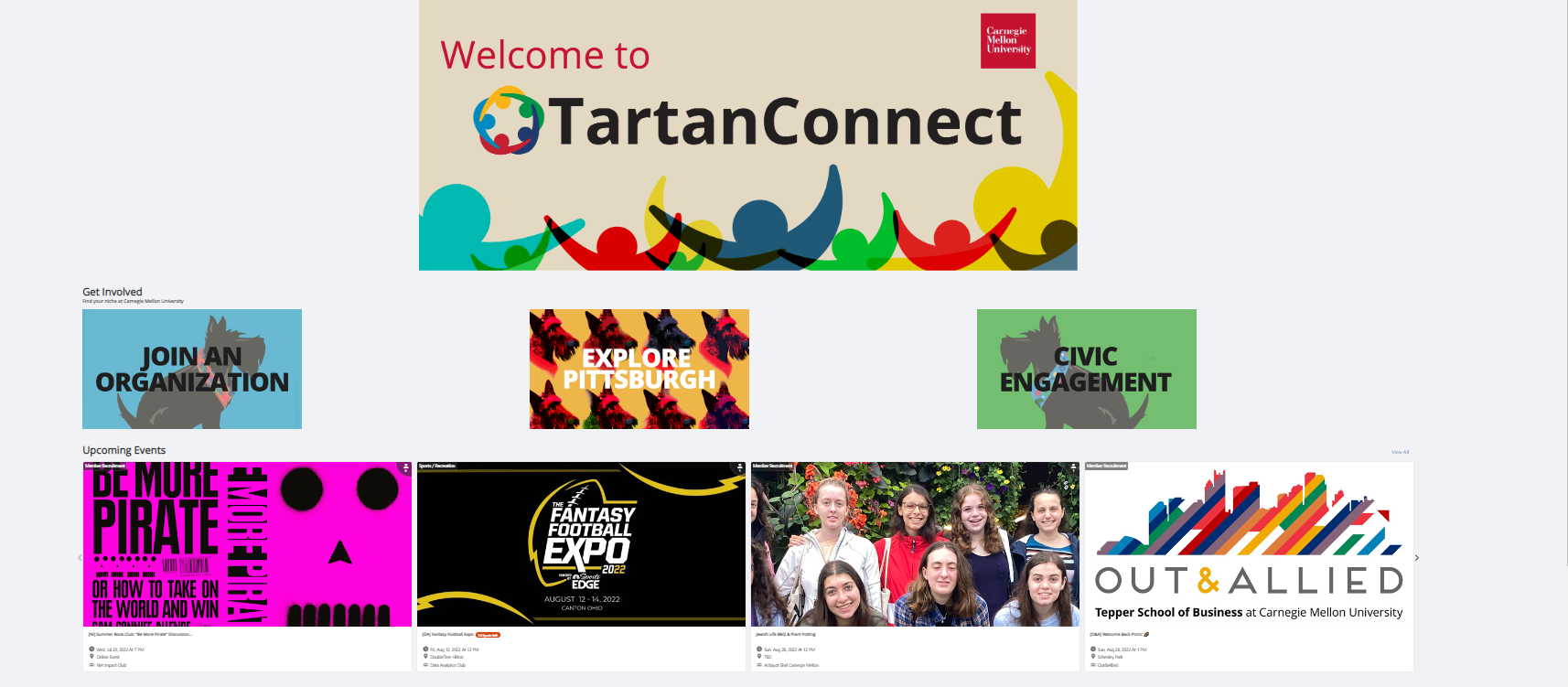 Find organizations, attend events, track involvement and more through TartanConnect.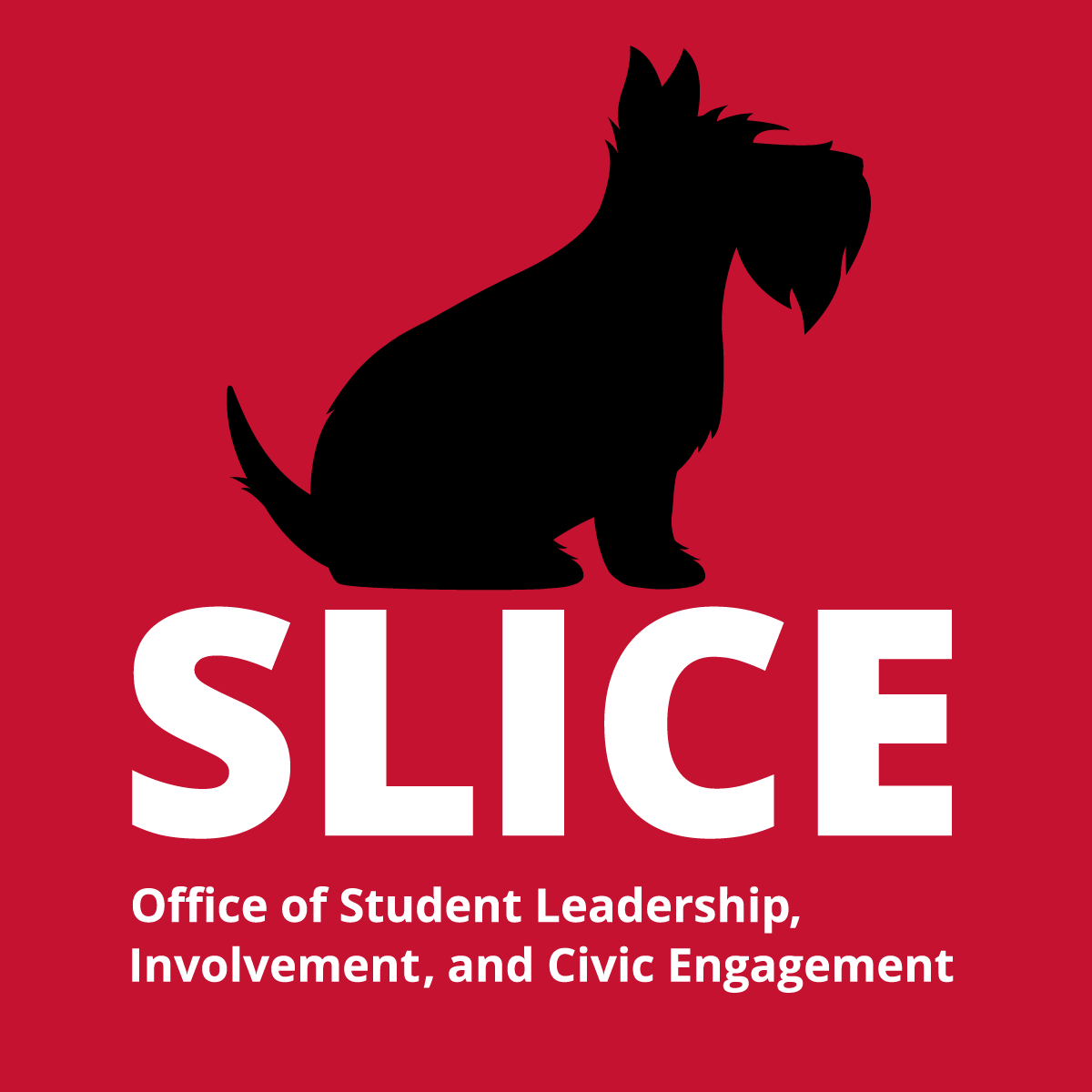 3. Attend the REACH Training Program
Invest in your development as a leader. SLICE's REACH Training Program: Resources, Education, and Campus How-Tos focuses on training and preparing CMU's student organization leaders to manage their communities, understand applicable policies and procedures, grow as leaders, and execute their missions through events, competitions and more. This system of training sessions has been designed to capture the valuable lessons learned from asynchronous education and focus on in person interactions that advance learning and focus on application of materials. Sessions are developed by SLICE and other campus partners. Student government-recognized student organizations and fraternity and sorority chapters attend the REACH Training Program in order to be considered in good standing with the SLICE Office, which grants individuals Authorized Signer designation, and is necessary to spend money from your organization's accounts.
4. Communicate with Student Government
Student government manages many of the student organization processes throughout the year including the Re-Recognition Process and Space Allocation Process managed by the Student Government Director of Organizations (SGDoO) and the declaration of intent and JFC Budget Process managed by the Student Government Director of Finance (SGDoF).  Any questions about these processes can be directed to the students elected to hold those roles.
5. Familiarize Yourself with Your Org's Finances
As a CMU student organization, you have an obligation to manage your finances in order to grow and to maintain the health of your organization. Whether you're looking to sell merchandise or you need to rent a car, the Office of SLICE has guided resources to support your organization's success.
6. Connect with an Advisor
A successful advisor can look different depending on the organization's mission, function and needs. Connect with SLICE if you are in need of an advisor to support and to guide your student organization.
7. Communicate with Your Members
Determine the best platform to communicate with members who may be across the world in different timezones. Communicate early and often with regular communications to keep your organization active and engaged.
8. Review Key University Policies & The Word
When planning events and initiatives, organizations should be aware of University Policies to remain in good standing with the university and to ensure the safety and well-being of your members and community. The Word Student Handbook contains information and resources to help you create your CMU experience and embrace your role as a valued member of our university.