Due to the COVID-19 pandemic, some annual civic engagement events and programs will not be able to take place during the 2020-21 academic year, while others will take place virtually. More information is available in the descriptions of the individual events and programs. 
SLICE
 is also available to answer any questions you may have. 
Civic Engagement Annual Events
Civic engagement is embedded into Carnegie Mellon's culture. No matter what time of year it is, you can find opportunities to give back and to lean into the CMU and Pittsburgh communities. SLICE's annual civic engagement opportunities are available to undergraduate and graduate students, faculty and staff both on-campus and in the local community.
Days of Service
Volunteer with your fellow Tartans during CMU's Days of Service, which include both small and large scale opportunities.
Volunteer Fair
Connect to Opportunities: Talk with individuals who are as passionate about community service as you are. Students, faculty, staff and local alumni can connect with more than 50 local, non-profit and campus student organizations that focus on service, activism and issue education, and philanthropy.
Sign Up for a Table: Community agencies and service-focused student organizations are the foundation of the Volunteer Fair. Interested participants should call the SLICE Office to learn more and to register. Volunteer Fair Registration typically opens in early August. Check back soon for more information.
Rise Against Hunger
Join the CMU community in rising against hunger. 
Dedicated individuals and organizations — from businesses to civic clubs — can participate in a hands-on international hunger relief program and become educated, engaged advocates for the world's hungry. Rise Against Hunger (formerly Stop Hunger Now) distributes food and life-changing aid to the world's most vulnerable — mobilizing the necessary resources to end hunger by 2030. This volunteer-based initiative coordinates the assembly-line packaging of highly nutritious dehydrated meals comprised of rice, soy, vegetables and 23 essential vitamins and minerals.
820 million people across the world don't receive enough nutrition to lead an active, healthy life.
415,300 volunteers around the globe put their hands on hunger in 2019.
1.7 million lives nourished by Rise Against Hunger meals and other aid in 2019.
106,000+ meals packaged by more than 400 CMU community volunteers in November 2019 in 90 minutes.
Season of Giving
Students, faculty, and staff have the opportunity to support local families and communities all-year-round with CMU's Season of Giving.
Dr. Martin Luther King, Jr. Day of Service
The Martin Luther King, Jr. Day of Service serves as a platform for students, faculty and staff who are passionate about social change, community building, diversity and multicultural understanding. The MLK Day of Service is accompanied by a series of programs throughout January and February that honor Dr. King's legacy of tolerance, peace and equality. 
Sign-up with a group or on your own to work on projects relating to social change and advocacy. Past projects have highlighted social issues such as hunger, homelessness, racism and poverty.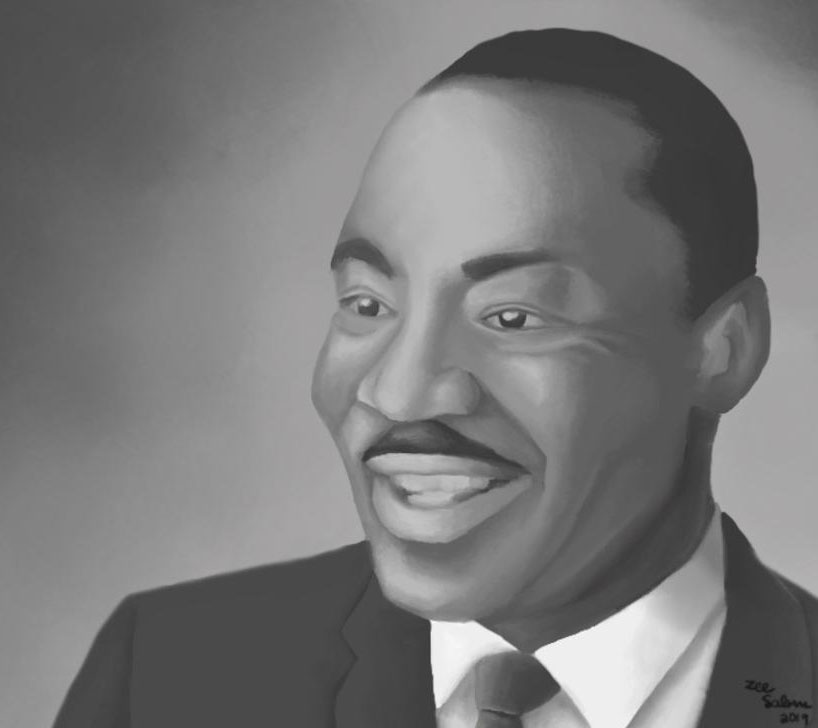 MLK Day of Service 2020 Schedule
Information for the 2021 program will be available soon.
Volunteer Appreciation Day
We love our volunteers.
Partners Allied in Civic Engagement (PACE) and SLICE recognize the service and civic engagement work being done by the CMU community during the Volunteer Appreciation Day. Through this day we hope:
to increase the conversation around civic engagement involvement in our community, and

to showcase the significant impact individuals and organizations are making in their community.
Wear your favorite shirt that represents your civic engagement experience, have your photo taken and share your story of why you serve.
The Whatever Drive
SLICE, Housing Services, the Office of Residential Education and student volunteers coordinate the annual Whatever Drive. Students moving out of their university housing at the end of the academic year are able to donate any unwanted items, including but not limited to clothing, household goods, nonperishable food, books and electronics. The items are sorted and distributed to local nonprofits. If you are interested in learning more or helping with the Whatever Drive, please contact Zack Miller.