Let's Work Together
How CMU Is Helping the Community
As Tartans, we're committed to making our community a vibrant place to live, work, and play for all of our neighbors. Whether you're a student, a member or our faculty or staff, or a member of the community, there are lots of ways to collaborate with CMU. Scroll down to read about some examples of our volunteer and partnership opportunities.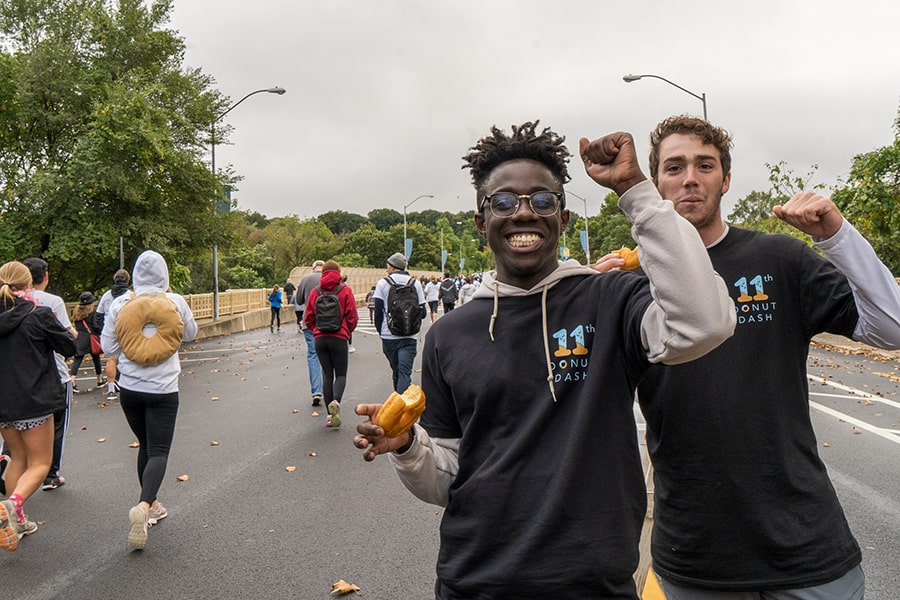 Student Volunteer Opportunities
Service is an essential part of a CMU education, from day one through graduation. We believe students should engage in meaningful community service opportunities; whether you're interested in direct service, activism, philanthropy or tackling issues of public concern, there are more than 40 student-run community service organizations on campus.
A longtime Tartan favorite is the Donut Dash, a carb-and-cardio combination that involves running a mile, scarfing down half a dozen donuts and then running another mile to the finish line. The Donut Dash has pledged to raise half a million dollars for the Mario Lemieux Foundation's Austin's Playrooms initiative by 2023.
If you're looking to participate in the Donut Dash or other student volunteer opportunities, the Office of Student Leadership, Involvement and Civic Engagement (SLICE) can get you connected.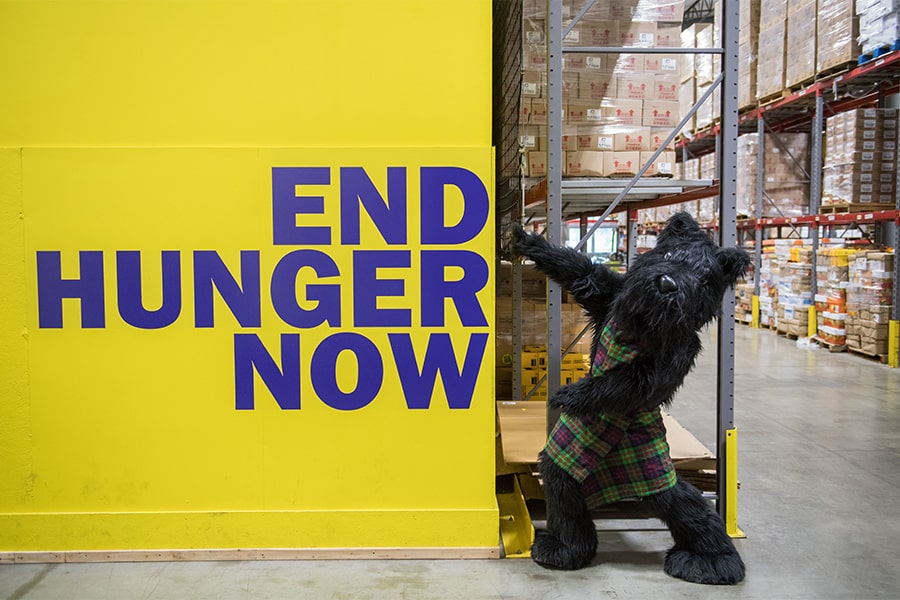 Community Partnerships
CMU partners with many local nonprofits and civic groups, including those that assist entrepreneurs, small businesses, nonprofit organizations, community groups and government agencies. We're proud of these partnerships and the positive impact that they have on our community.
One example is our Annual Food Drive. We recently held this event for the 27th year, shattering previous records by raising more than $84,000 to provide 407,181 meals for our neighbors in need. Events like the food drive illustrate how CMU is excited to collaborate with community organizations to leave a lasting positive impact for our neighbors. 
If you represent entrepreneurs, small businesses, nonprofit organizations, community groups or government agencies, reach out to see how we might be able to collaborate.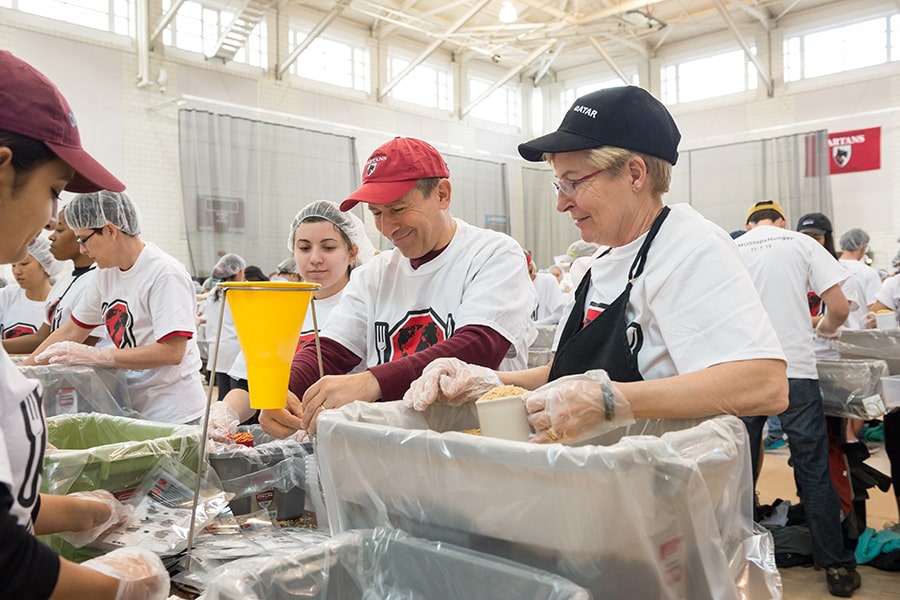 Faculty and Staff Engagement
Being part of CMU means supporting our friends and neighbors. This is especially true now, as we navigate all of the challenges associated with the pandemic. We have an unprecedented opportunity to assist through community service and volunteer work. 
The Staff Council offers many opportunities to get involved in building a better community, such as our recent, record-setting Annual Food Drive. Whether you join the council or simply connect with a cause, you can be part of this vital work.
Check out our volunteer opportunities and get involved today.