Due to the ongoing considerations related to the Covid-19 pandemic, the Pre-College program will be offered 
only through remote instruction
 in the summer of 2021.
The Carnegie Mellon Pre-College Programs are focused on learning both inside and outside of the classroom.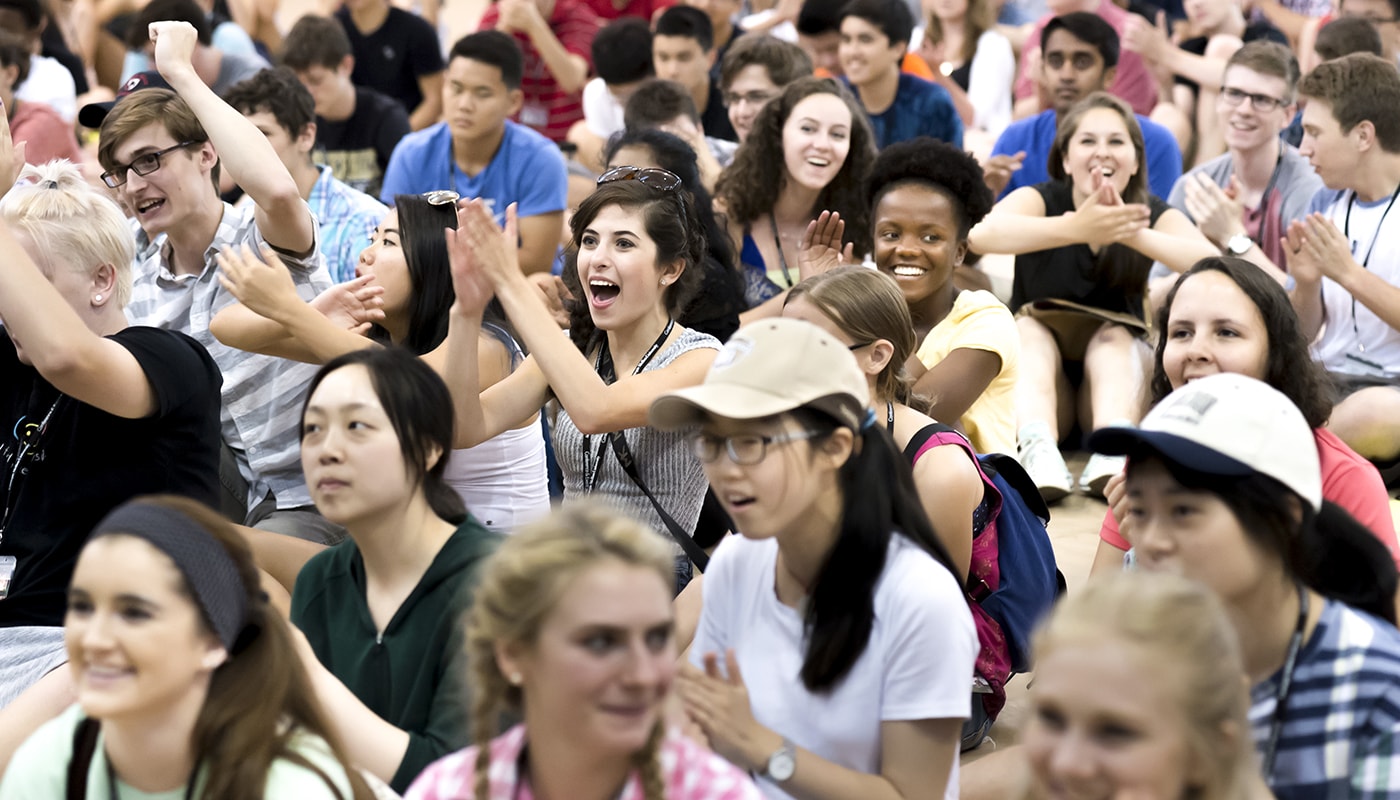 "My son benefited a whole lot from the challenging academic courses and great social experience at the Pre-College program at CMU. He came back a more mature and motivated student than before." – Yiping Z, Parent '19
Residential Experience 
Students will be housed in residence halls that are typically used for Carnegie Mellon first-year undergraduate students.  Each building is staffed with a team of Resident Advisors (RAs) and a managing Community Advisor (CA), who is responsible for creating community and shaping the lived experience. These current Carnegie Mellon undergraduate students or recent CMU grads are selected through an intensive application and interview process. Prior to the arrival of the students, our residential staff receives a robust training, that gives them the tools needed to bolster a safe, inclusive, and supportive residential experience.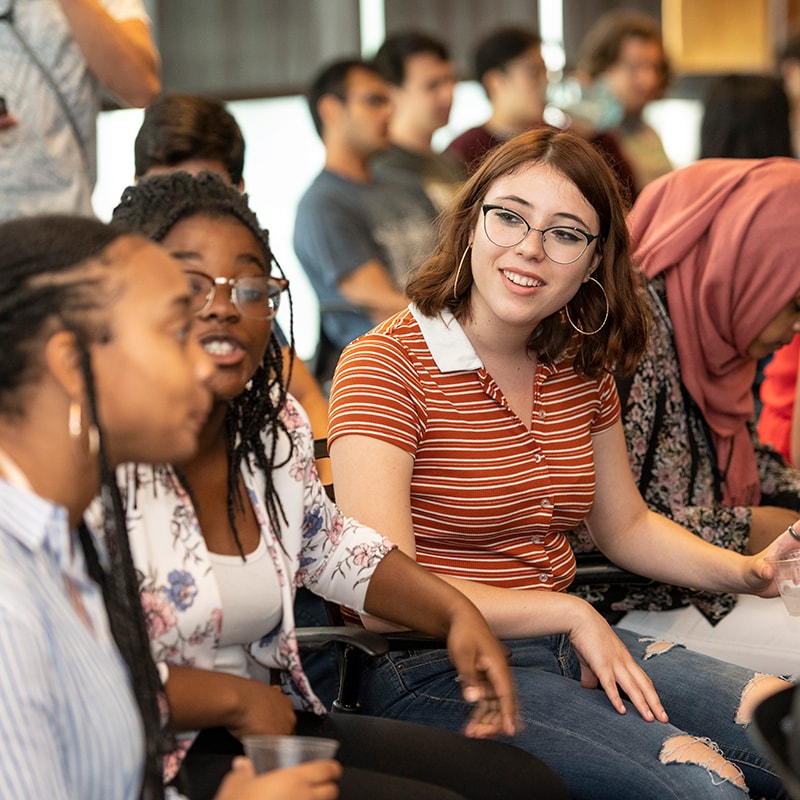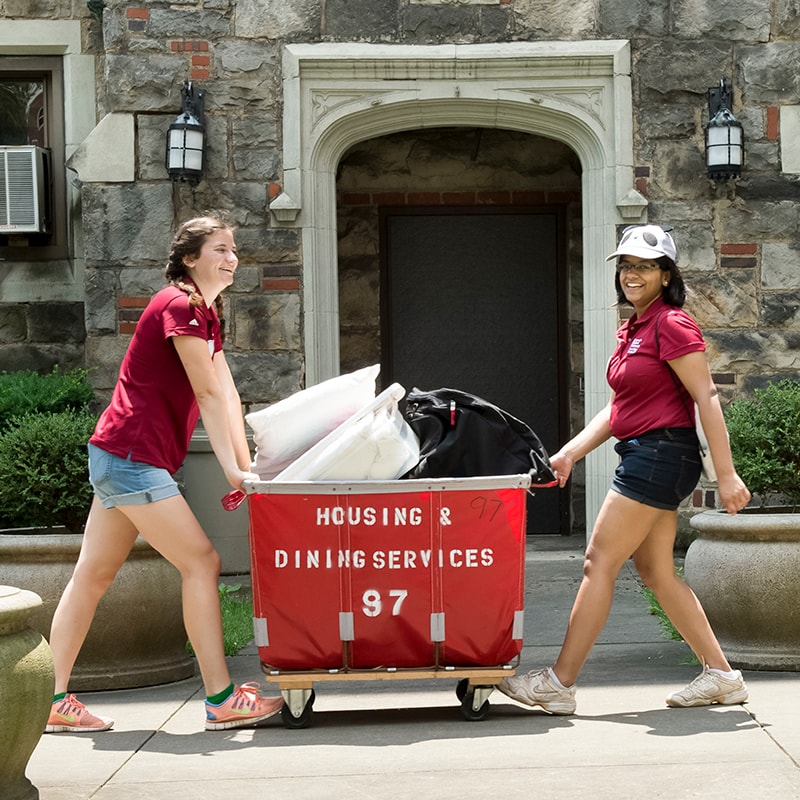 "I met a lot of great people at the program, from professors to RA's to fellow students. It was also a great learning experience as I learned about a completely new field of study." – Kaushik V, Computational Biology '19
Housing
Students will have the opportunity to live in Carnegie Mellon's residential communities and experience an authentic college living experience. Most students will live in a double room with a roommate. Some residence halls have triple and quad rooms that will also be used during the Program. The rooms are furnished with twin extra-long beds, chests of drawers, desks with chairs, closets and wastebaskets. Linens (including pillows, sheets, comforters, towels, etc) and fans are not supplied. PLEASE NOTE: The nature of the Covid-19 pandemic might require single occupancy rather than double occupancy.
Washers and dryers are available in each of the dorms at no charge. Detergent and any other laundry supplies are not supplied.
Housing Options
Students who are admitted to the Pre-College program will have the opportunity to choose their housing preference in the enrollment process. Students are randomly paired and will typically be placed in a double room with another student from their academic program. In the enrollment portal, students will have the opportunity to share their lifestyle preferences including when you typically go to sleep, wake up, and organizational preferences. Students are matched based on their academic program as well as their housing preferences. PLEASE NOTE: The nature of the Covid-19 pandemic might require single occupancy rather than double occupancy.

The Carnegie Mellon Pre-College program strives to provide a comfortable and safe housing environment for all students, including students who prefer gender-inclusive housing. Gender-inclusive housing has a limited capacity. You will be informed of your housing style in June. 
Gender-Inclusive Housing: The Pre-College gender-inclusive housing utilizes suite-style rooms that share semi-private bathrooms. The gender-inclusive floors are mixed-gender, while the other housing option is single-gender floors (male or female).  In addition, RAs will be specially selected for the gender-inclusive floors and will receive additional training in order to support an inclusive and welcoming environment. 
Single Gender Housing: The Pre-College single-gender housing utilizes traditional-style housing with shared bathrooms. Floors are single-gender (male or female) but buildings are mixed gender. RAs will receive an intensive training in order to support Pre-College students.
Feel free to contact us if you have questions about housing 412-268-5914 or pc-life@andrew.cmu.edu. 
Dining
Residential student meal plans are designed to provide breakfast, lunch and dinner Monday through Friday and brunch & dinner on Saturday and Sunday. The main dining hall is located in Resnik Hall in the Resnik Café. Students have the option to eat ten meals per week (Sunday through Saturday) outside of the Resnik Café (these are referred to as "traveling meals"). The traveling meals can be used at any of the dining locations on campus. In addition, residential students are provided with $12 per week (Sunday through Saturday – expires weekly) DineExtra funds that can be used at all dining venues on campus including Entropy (the campus convenience store).
Commuter student meal plans provides $13 per day Monday through Friday which is equivalent to $65 per week. The full value of $65 is available for use each Monday and any remaining funds in the account will expire on a weekly basis (the following Saturday at midnight). 
If you believe you are in need of housing or dining special accommodation, please contact us at 412-268-5914 or pc-life@andrew.cmu.edu so that we may discuss your request in advance of arrival. 
Activities and Events
Students have the opportunity to participate in many evening and weekend activities both on- and off-campus. Past events include:
Day trips to local attractions such as Kennywood Amusement Park, Frank Lloyd Wright's Fallingwater, theatre productions with cast talk-backs, and a Pittsburgh Pirates baseball game.*
More than 15 Pre-College club offerings each summer including an introduction to collegiate a-capella, Pittsburgh exploration, art clubs, fitness clubs, sports clubs, gaming clubs, and much more!
Afternoons at local museums and art galleries free of charge courtesy of the arts pass access
On campus celebrations including a massive July 4 event with all-day events and activities culminating in an evening of live music and an on-campus fireworks display
These are just some of the many exciting options available during free time.  In addition to these formal activities, our residential staff will also be responsible for engaging their floor community through community building programs and activities.  
*Off-campus trip tickets are available for purchase or reservation at a highly subsidized rate.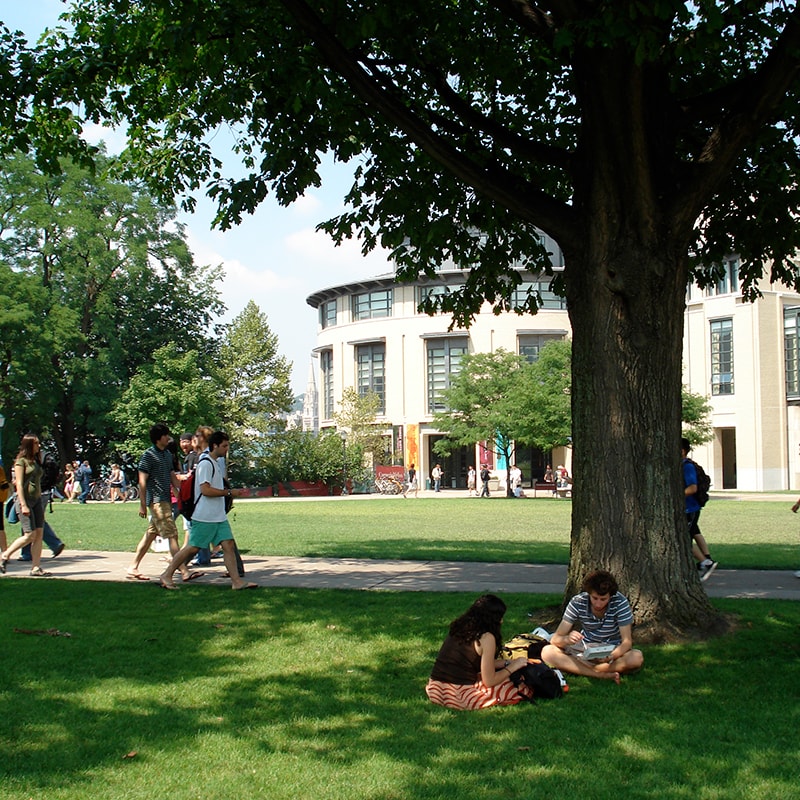 Student Support and Resources
To support our students, we offer a wide variety of campus resources for all aspects of the Pre-College experience.
We expect Pre-College students to come to the program ready to be independent socially and academically, as well as be prepared to manage their time and self-advocate. We believe that participation in our pre-college program will help to enhance these skills for students who are ready. That being said, students may need some support in these areas as well. 
If you are interested in learning more about the services provided, please visit the links below and/or reach out to the departments directly:
*For all university resources, summer hours and availability may differ than what is posted for the academic year
Carnegie Mellon Pre-College participants must abide by the Code of Conduct. This collection of policies and procedures have been established to ensure the safety and well-being of all of the students in the program. The Code of Conduct can be found in the enrollment portal accessible to admitted students.
Frequently Asked Questions
Does the residential staff live in the residence halls?
Yes. The RAs and CAs live in the residence halls and are available to respond 24 hours a day. The residential staff will be pro-active in building community by hosting activities as well as ensuring safety measures by enforcing curfew and other policies.
All residential staff are compliant under PA Act 153 which requires a PA Criminal History, PA Child Abuse, and FBI Background check.
Do the residence halls have air conditioning?
Some CMU residence halls are not air-conditioned. It's recommended that students bring a fan if they are assigned one of these residence communities. It's helpful to have one box fan in the window facing out to pull out the hot air, and one or two smaller fans in the room to assist with air flow. Pittsburgh temperatures can be above 90 degrees Fahrenheit during the summer.
If students are in need of air-conditioning for medical reasons, please follow the special housing needs procedures in the enrollment portal.
How are roommates assigned?
Roommates are assigned randomly and matched by first by gender and then by program of study. Roommate information cannot be released prior to arrival on campus.
Are rooms equipped with refrigerators and microwaves?
Refrigerator/microwaves (combined) are available for rental on Opening Day ONLY at $90 for the duration of the Program. The vendor will be set up to take orders and payments on Opening Day at the resource tables in the Cohon University Center. The units will be installed on Orientation Sunday. We encourage students to work with their roommates on Opening Day to determine if they would like to share a unit. 
How will students access their rooms? Are keys or ID Cards used?
The Carnegie Mellon ID Cards will act as the room keys. Students will tap their ID on the locking mechanism to unlock their room. If students lock themselves out of their room, they must follow the procedure to unlock their room via a smartphone app (instructions upon arrival) or they must contact Carnegie Mellon University Police 412-268-2323 or the Pre-College 24/7 help line (412) 212-8182

In the event a student loses a Carnegie Mellon ID Card, it should be immediately reported via SIO (Student Information Online). There is a $25 charge for replacement of each lost key. To obtain a new student ID card, students should visit the Hub located in the lower level of Warner Hall. Please visit the Hub website for hours of operation. After hours, students should visit the summer housing office in Stever House (located on Morewood Avenue, next to Mudge House) for a temporary key.
What do the students do on July 4?
Students will not have classes for the observance of the July 4 holiday, however, there is a robust on-campus experience planned with a day of activities, live music, and a spectacular fireworks show. Students are encouraged to stay on campus and participate in our exciting experience.
In addition, this is also a great opportunity for students to catch up on homework and hang out with friends.
Can I change my residency status from resident to commuter?
If you wish to make a change to your residency status (resident to commuter), please contact the Pre-College Program Office at 412-268-5914.
Are there televisions in the student rooms?
While televisions are not provided in student rooms, Pre-College students will have access to the campus cable network. You will need to bring a cable-ready digital TV and a coaxial cable to connect.
How safe is Carnegie Mellon/Pittsburgh?
The Pittsburgh region has long had one of the lowest crime rates in the country, and remains one of the nation's safest cities, with a crime rate that is half the national metropolitan average. In fact, it is among the lowest of the 24 largest metropolitan areas in the United States.

Student safety is a top priority at Carnegie Mellon. The university employs a police department whose staff of police officers and security guards patrol the campus 24 hours a day on foot, by car and by bicycle. Students attending Carnegie Mellon benefit from the cooperative relationship the University Police enjoys with federal, state, county and city police agencies. The Campus Security Report, which documents crime statistics and security policies over the past 3 years, is available online. 

University Police has a Crime Prevention information table present on Opening Day to answer any questions students or parents may have. The Pre-College residential staff works to educate all students on safety procedures and emergency contacts during their time in the program. University Police and the Pre-College senior staff are on duty 24 hours a day, 7 days a week.