Summer Academy for Math and Science
Due to the ongoing considerations related to the Covid-19 pandemic, the Pre-College program will be offered only through remote instruction in the summer of 2021. Please view the Online Academic Information section below to review the updated program overview, curriculum, and requirements for our online Summer Academy for Math and Science.
Online Academic Information:
 The Summer Academy for Math and Science is in the final stages of updating their remote academic content. This site will be updated as soon as we are able to provide you with the information.
Overview:
The Summer Academy for Math and Science (SAMS) provides opportunities for students from underrepresented communities to explore STEM-related fields and earn college credit.
As SAMS Scholars, students engage in a rigorous curriculum taught by our renowned faculty and staff who are deeply committed to student success. The program allows students to develop deeper understanding in areas such as mathematics, biology, and physics via traditional classroom instruction, through hands-on projects and sustained engagement with world-renowned faculty and skilled staff mentors. In addition to their academic experiences, students also have the opportunity to collaborate, and develop meaningful relationships with peers from across the country.
Through SAMS and other outreach initiatives, the university:
Develops a diverse and supportive community of STEM Scholars interested in attending top-tier universities.
Strengthens students' commitment to pursuing STEM-related disciplines.
Broadens students understanding and access to opportunities made available through study in STEM.
Equips students with the knowledge, skills, and dispositions to be successful STEM scholars.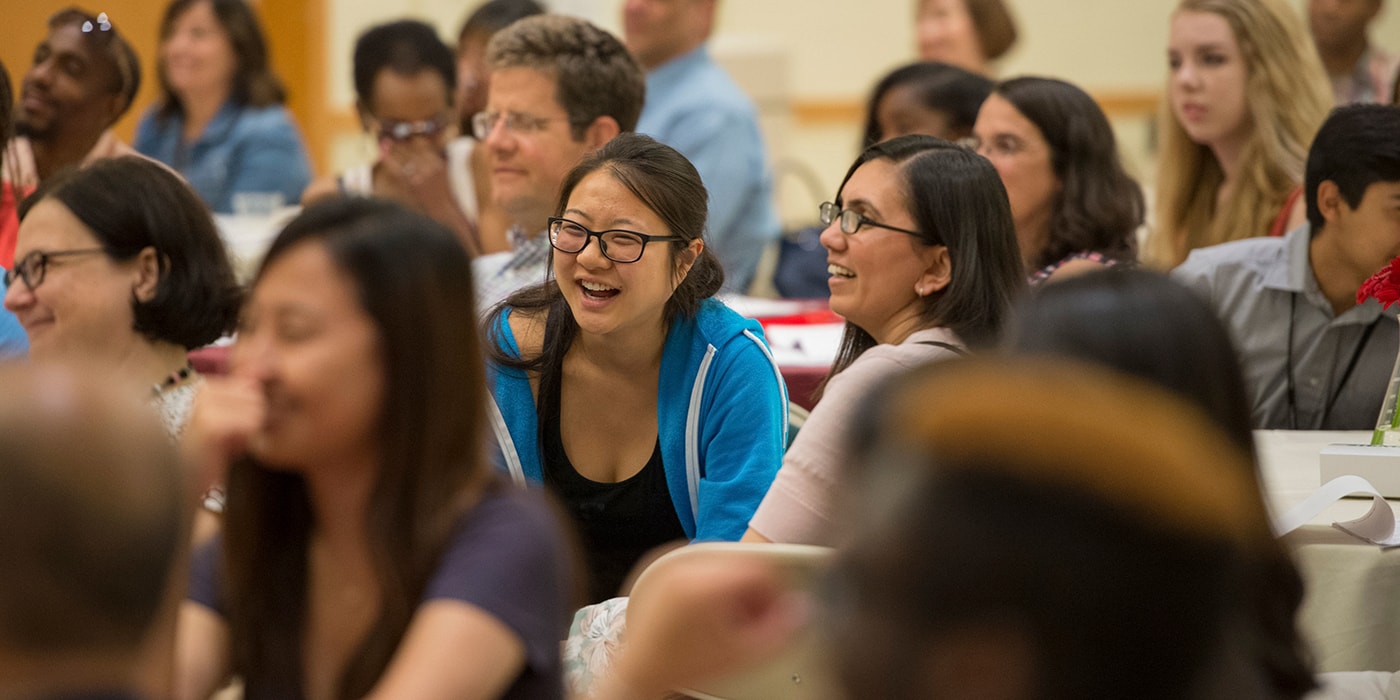 Curriculum
The SAMS 2021 curriculum will be a 3-part program launching on July 3, 2021 and extended through December, 2021. 
Part 1: Academic Experience 
July, 3, 2021 - August 6, 2021
Online
Students will complete two online seminars that compose the academic core:

Quantitative and Computational Skill
STEM-related seminar

Students will participate in a project that can be accomplished remotely and is advised by a STEM faculty or graduate student.
Students will participate in writing workshops with a focus on college application preparation.
Students will meet in mentoring families facilitated by staff.
Students will participate in and learn more about collaborative learning through group tutoring and academic coaching sessions offered through Student Success.
Students and caregivers will participate in meetings with financial aid and admission over the course of the academic phase.
Caregivers will participate in workshops about supporting their student in the search for and transition to college.
Part 2: Conference Experience
August 8, 2021 - August 14, 2021
In-person
Students attend a 5 day conference where they will attend workshops, meet with alumni, students, university leaders, and finalize projects.

Conference culminates with the SAMS Symposium on August 13th where projects will be presented.
Part 3: Engagement Experience
August - December
Online
Students will interact with admission, financial aid, student affairs, and academic support staff via webinars, Q&A sessions, etc.
Students will interact with faculty and staff in each college to explore STEM majors and opportunities at CMU.
Eligibility
To be eligible for the SAMS program students must:
Be at least 16 years old by the program start date.
Be a U.S. citizen or permanent resident.
Be a current sophomore or junior in high school.
Selection Criteria:
Students selected for the SAMS program have the following qualities:
Have experience that demonstrates a commitment to diversity and inclusion in education, extra-curricular activities, or community engagement.
Demonstrate strong interest in STEM disciplines.
We strongly encourage students from the following backgrounds to apply:
Underrepresented in science and engineering, defined as being African American, Hispanic/Latino or Native American
Low socioeconomic status, which may be indicated by eligibility for public assistance programs or free/reduced lunch
Raised in home where English was a second language
First generation college students (neither parent completed a bachelor's degree)
Currently attending a high school with historically low rates of admittance to top-tier institutions
All applicants who meet the eligibility requirements will be considered. 
Carnegie Mellon University does not discriminate in admission, employment or administration of its programs or activities on the basis of race, color, national origin, sex, handicap or disability, age, sexual orientation, gender identity, religion, creed, ancestry, belief, veteran status or genetic information. Furthermore, Carnegie Mellon University does not discriminate and is required not to discriminate in violation of federal, state or local laws or executive orders.
Inquiries concerning the application of and compliance with this statement should be directed to the university ombudsman, Carnegie Mellon University, 5000 Forbes Avenue, Pittsburgh, PA 15213, telephone 412-268-1018.
Obtain general information about Carnegie Mellon University by calling 412-268-2000.
Application Requirements
The application for the SAMS 2020 program will be available in November and will include more specific information regarding requirements. However, applicants can expect the application to include the following:
Online Application
Unofficial high school transcript
Standardized Test Scores (optional)
One counselor recommendation (written by a school counselor or community-based organization advisor)
One teacher recommendation (written by a teacher in a STEM field).

Response to the following essay prompt (300-500 words):

What do you hope to gain from participating in the Carnegie Mellon Pre-College program?

Response to one of the following essay prompts (no more than 1000 words):

It is often said that adversity builds character, and frequently the lessons we take from encountered obstacles can build a foundation to later success. Carefully recount a time that you faced a very specific challenge; name the setback or failure; and describe how it impacted and influenced your values. How did this experience affect you? What were your lessons learned?
Carnegie Mellon University has been a birthplace of innovation since 1900. In that same year, the founder, Andrew Carnegie stated, "My Heart is in the Work."  Relate and connect this philosophy to why you are interested in attending the Summer Academy for Math and Science (SAMS)? How will participating in SAMS impact your interest in research, helping others, and your academic and career goals? How will your past experience contribute to and influence the success of the current program? Most importantly, how will your work shape the curriculum in order to make a difference for students who attend SAMS in future years?
Frequently Asked Questions
Are students permitted to take additional classes or be employed outside of their Summer Academy for Math and Science schedule?
No, SAMS scholars engage in a rigorous curriculum during the six-week experience and therefore additional commitments cannot be supported.