September 08, 2022
Historic Partnership to Support CMU's Global Mission
Dear Members of the CMU Community:

On this historic and exciting day for Carnegie Mellon, I am delighted to announce a $275.7 million partnership with the Mastercard Foundation to significantly expand advanced engineering and technology education, research, and entrepreneurship at CMU-Africa in Kigali, in collaboration with the Government of Rwanda.

This transformational investment in higher education and innovation will sustain and grow our program in CMU-Africa while enriching the connections between our Pittsburgh campus and our location in Africa. Its impact will reach communities across Africa, catalyzing opportunities for 10,000 young people and driving inclusive development through the creation of a new Center for the Inclusive Digital Transformation of Africa and a continental network of higher education partners to support this long-term effort.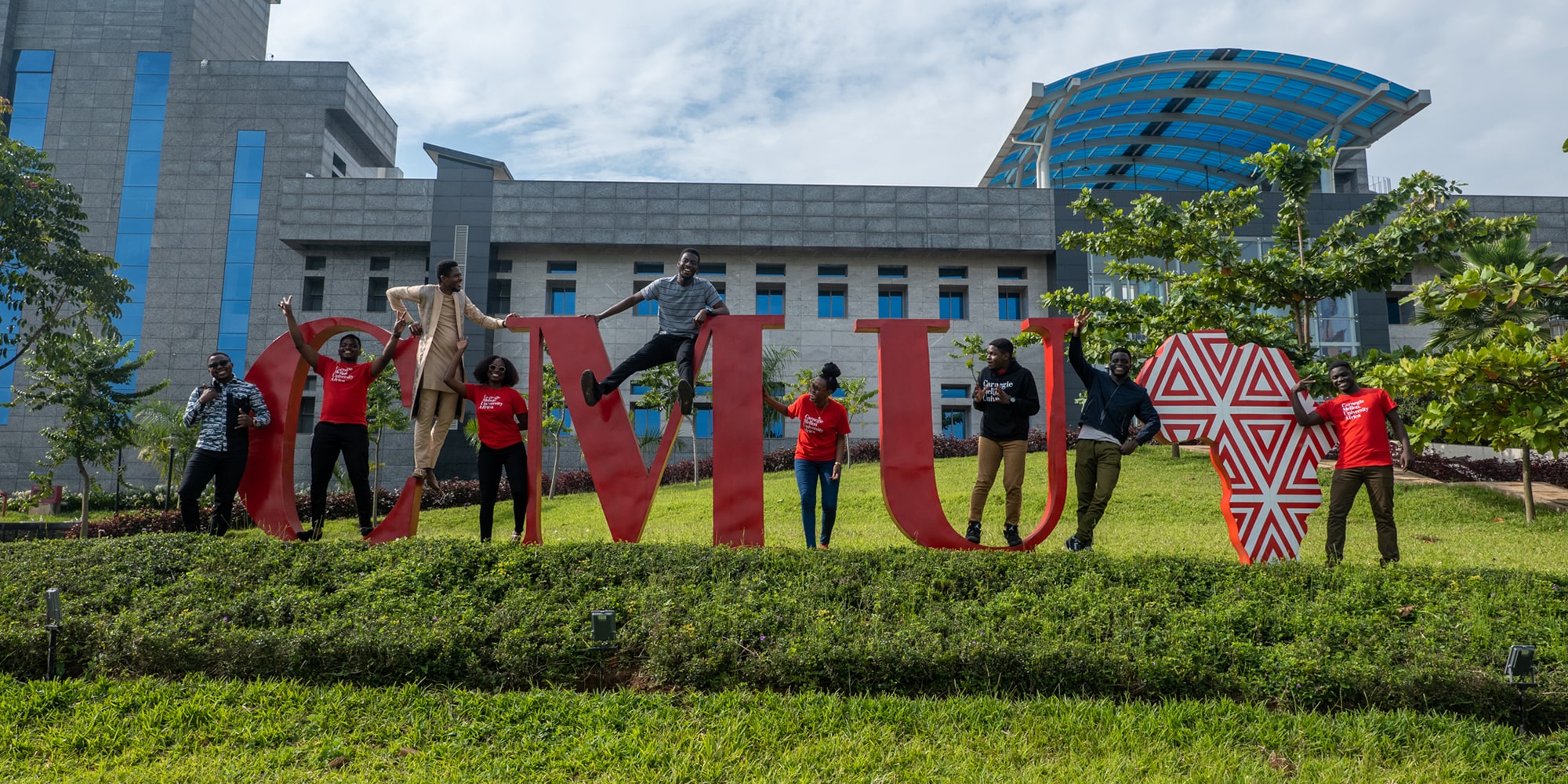 This is an exciting chapter for CMU-Africa, which remains the only U.S. research university with master's degree programs and full-time faculty, staff, and operations on the African continent. Established in 2011 through a partnership with the Government of Rwanda, CMU-Africa has built a strong educational platform over the past twelve years. This fall, its enrollment represents 21 African countries. More than 400 students have graduated from the program over the past 12 years, and almost 90% of these graduates achieve full-time employment within one year. The majority of employed CMU-Africa graduates work in Africa, contributing to their communities and making a multi-generational impact on their families.

In addition to significantly advancing CMU's global mission, this partnership represents the largest single gift received by the university in its history, and a significant commitment to Make Possible: The Campaign for Carnegie Mellon University.
Driving Youth-led Digital Transformation in Africa

This expansion of our partnership with the Mastercard Foundation consists of a $175 million endowment to perpetually fund CMU-Africa and $100.7 million to establish a new Center for the Inclusive Digital Transformation of Africa. Through these transformative investments, young people in Africa will gain the skills to compete in the global marketplace, innovate, design new tools that solve regional and global challenges, and bring those tools to market.

This investment will allow CMU-Africa to expand instructional capacity, including introducing a new degree in engineering artificial intelligence, and online learning programs. It will also grow the annual cohort of students enrolling in CMU-Africa by more than 33% and provide additional financial assistance to more CMU-Africa students, including increased support for the Mastercard Foundation Scholars Program at CMU-Africa. The new partnership will also strengthen Africa's research, entrepreneurship, and innovation ecosystem more broadly by establishing a network of higher education institutions in Africa that will work with the private sector and governments to create the conditions for inclusive digital transformation. This includes directly involving faculty and staff from our Pittsburgh campus in CMU-Africa activities to innovate in education and help create the knowledge needed to drive the inclusive digital transformation of Africa. There are many exciting aspects of this initiative, and I invite you to read additional details on our website.

The new initiative builds on a longstanding partnership between the Mastercard Foundation and Carnegie Mellon University, as well as a successful 10-year partnership between the Government of Rwanda and CMU-Africa that has connected 561 young people from 21 African countries to world class training—including 125 students supported through the Mastercard Foundation Scholars Program.
Partnership for Impact

We are so grateful to the Mastercard Foundation for their partnership with CMU over the past six years and for this transformative new commitment. The Foundation's mission is dedicated to advancing education and financial inclusion to catalyze prosperity in developing countries, and we are delighted to be expanding our partnership with them further. I especially wish to acknowledge the vision and leadership of Reeta Roy, president and CEO of the Mastercard Foundation, who shares our commitment to attracting, developing, and retaining a critical mass of talent in and for Africa.

So many people have contributed to this exciting moment. First, to the amazing faculty, staff, and students of CMU-Africa: thank you for inspiring and empowering this initiative and congratulations on earning this incredible vote of confidence in your future! I also wish to thank Jim Garrett for his leadership of our academic mission and for his support of CMU-Africa as former Engineering dean and current provost, as well as Bill Sanders, the current dean of the College of Engineering, for his leadership. I am grateful to Allen Robinson, the current director of CMU-Africa, for his guidance, as well as previous leaders Vijayakumar Bhagavatula and Bruce Krogh for all they contributed to CMU-Africa and its mission. Scott Mory, vice president for University Advancement, and his entire team did an incredible job advancing this effort, and I am grateful for their diligence and counsel. And finally, the CMU Board of Trustees have been unwavering champions for CMU-Africa and I am grateful for their support and especially for the counsel and leadership of former Board Chair Jim Rohr and current Board Chair David Coulter.

This is truly a milestone day for CMU and our global mission. I look forward to working with the Mastercard Foundation, our other partners, and with the CMU-Africa community to see our shared vision come to life.
Sincerely,
Farnam Jahanian
President
Henry L. Hillman President's Chair