Greek Life at CMU
Greek life is a core part of the undergraduate experience for many CMU students. The university's fraternities and sororities are committed to academic achievement, service, social interaction, and the wellness of their members. While individually unique, each chapter and council embraces inclusivity and upholds high standards of excellence in all aspects of campus life.
Meet CMU's Greek chapters and honor societies.
LEADERSHIP
Each Greek chapter is self-governing, allowing many opportunities for participation in committees as well as elected and appointed offices. The governing councils are also student-led and include policy, planning, financial and facilitation opportunities. This allows students to develop and practice their leadership and interpersonal skills that will translate to any career.
LIFELONG FRIENDSHIPS
Brotherhood and Sisterhood are the basis for the existence of fraternities and sororities. This can provide close friendships and the peer support you need to be successful at this university. Your brothers and sisters will share some of your most memorable moments during college, and many of them will remain your friends for life.
SCHOLARSHIP
Everyone is in college for an education, and Greek organizations want to make sure you are successful academically. Chapters sponsor recognition activities to reward academic achievement of individuals and chapters. They also have tutoring programs and provide support for your study efforts. No matter what your major, you will find friends ready and willing to help you do your best.
SERVICE
Community Service is one of the founding principles for all fraternities and sororities. Greek Life at CMU offers a wide array of service opportunities in varying causes, where you will find opportunities to participate in both hands-on service as well as philanthropic endeavors. When you visit with the chapter members during the recruitment process, be sure to ask about their philanthropic interests and programs.
1 in 5 undergraduates
Join a Fraternity or Sorority
8,767 service hours
Performed by Greek members in 2019
$294,000+
Donated by Greek organizations in 2019
Greek Sing
For nearly 90 years, the CMU Greek community has hosted the annual Greek Sing program, a tradition that encourages philanthropy and service, through lively and entertaining song and dance, to support the Greek community, Carnegie Mellon and Pittsburgh.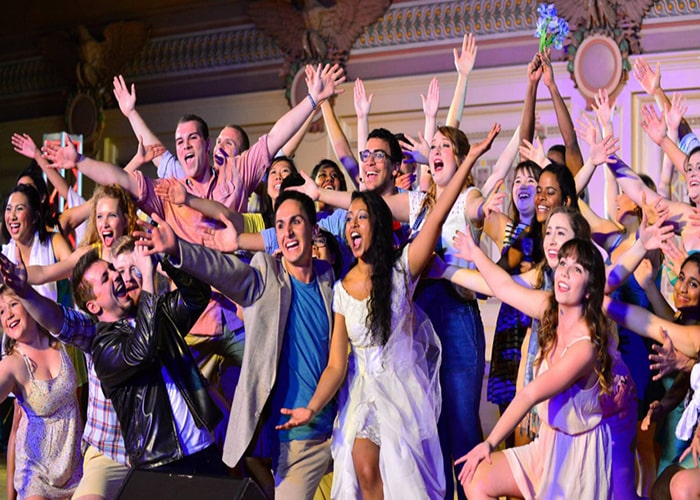 Current Greek Members
The Grade Release Consent Form is the singular method by which a Greek member may grant or remove authorization for his/her individual academic information to be released to his/her affiliated fraternity/sorority chapter.