2019-2020 Wimmer Faculty Fellows
We are pleased to announce the 2019-2020 Wimmer Faculty Fellows. These fellowships are made possible by a grant from the Wimmer Family Foundation and are designed for junior faculty members interested in enhancing their teaching through concentrated work designing or re-designing a course, innovating new materials, or exploring a new pedagogical approach. Fellows work in close collaboration with Eberly Center colleagues and receive a stipend to acknowledge the work it takes to improve one's effectiveness as an educator.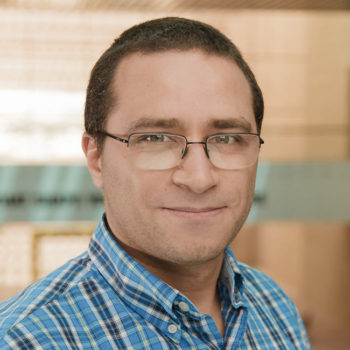 Mohamed Bouaouina
Assistant Teaching Professor
Department of Biological Sciences
Carnegie Mellon University, Qatar

Mohamed will be teaching Cell Biology in Spring 2020, a course that builds on previous concepts taught in the Biology curriculum. For students enrolled, it can be challenging to recall relevant prior knowledge and connect concepts across courses. Rather than spend class time lecturing on previously learned material, Mohamed plans to design and integrate an introductory sequence of online learning modules for key cellular processes. The online learning modules will act as a companion resource to activate prior knowledge and provide additional practice opportunities to support student learning of new material and "keep their focus on the 'bigger picture'". By supporting student preparedness prior to lecture, Mohamed is empowered to implement more active learning techniques in the classroom to facilitate a deeper understanding
---
Mindy Eshelman
Associate Professor
School of Drama
College of Fine Arts
Mindy is revising her year-long course The History of Clothing. In this course students explore 20,000 years of clothing in the context of world history. For the costume and dramaturgy students enrolled, the objective is to build a working understanding of how clothing is situated in time, functions dramaturgically, and can enhance theatrical storytelling. Mindy plans to enhance how the course prepares students for transfer into drama careers by considering strategies that improve how the information "sticks." Over the next year of this course, Mindy plans to design and implement three new active learning activities - draping, drawing, and discussion - into lectures and to study how and whether each of these activities improves retention and transfer of learning.
---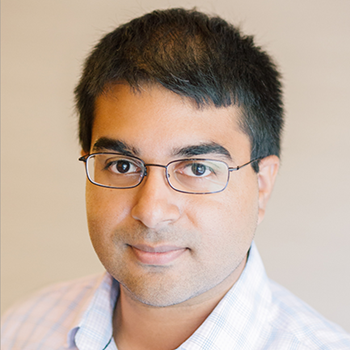 Saugata Ghose
Systems Scientist
Department of Electrical & Computer Engineering
College of Engineering
How can you ensure that all of your students develop critical thinking, particularly when half are taught at distance and come from heterogeneous backgrounds? Saugata is redesigning Modern Computer Architecture & Design, a graduate-level course in ECE simultaneously enrolling students from both the Pittsburgh and Silicon Valley campuses. Saugata will create six labs that incorporate hands-on, inquiry-based learning principles to foster students' ability to approach real-world scenarios regarding trade-offs constraining the design of computer hardware. He also plans to incorporate more active learning in the classroom, including activities that can be facilitated synchronously at distance. Because his students will range from upper-class undergraduates to PhD students, and will therefore have varied background knowledge, Saugata will also regularly use Classroom Assessment Techniques (CATs), short activities that allow him to quickly assess how well students are following along with the material.
---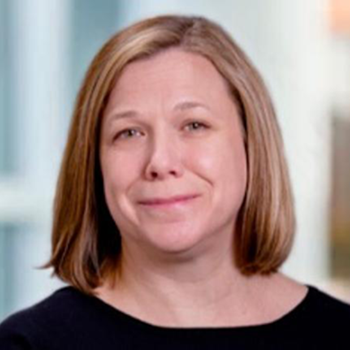 Raelin Musuraca
Assistant Teaching Professor
Human-Computer Interaction Institute
School of Computer Science
User Centered Research and Evaluation is a core course for undergraduate majors, minors, and master's students in the Human-Computer Interaction Institute. Raelin's goal is to help her students develop teamwork skills that will be essential to projects within the course and in their future technology careers. Her project involves the development of learning activities targeting group management and teamwork skills. Raelin will explore team contracts, role playing, and self- and peer evaluations as teaching strategies. Each will be integrated within content-based, authentic tasks to help students become more effective team members. She will use both individual and team deliverables to assess students' progress on key teamwork skills.
---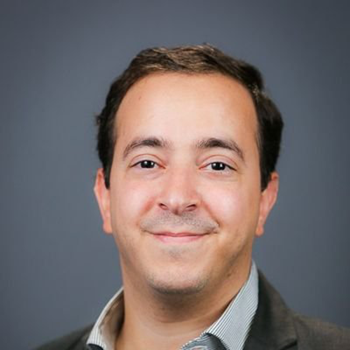 Dani Nedal
Special Faculty
Institute for Politics and Strategy
Dietrich College of Humanities & Social Sciences
Dani aims for students in his Global Nuclear Politics course to become "informed consumers of academic and policy debates about nuclear issues, capable of critically engaging with different arguments and positions, and of articulating their own views on the subject." Achieving this goal is no small task, especially in an introductory-level course where students come in with varying amounts of background knowledge and skills. A key aspect of this goal involves teaching students to become critical readers who not only read for content, but who can also analyze the structure of an argument (e.g., articulate underlying assumptions, evaluate evidence and logical coherence). Dani plans to help his students develop these skills by designing weekly assignments and classroom activities that provide students with targeted practice and feedback on their critical reading skills.
---