2021-2022 Wimmer Faculty Fellows
We are pleased to announce the 2021-2022 Wimmer Faculty Fellows. These fellowships are made possible by a grant from the Wimmer Family Foundation and are designed for junior faculty members interested in enhancing their teaching through concentrated work designing or re-designing a course, innovating new materials, or exploring a new pedagogical approach. Fellows work in close collaboration with Eberly Center colleagues and receive a stipend to acknowledge the work it takes to improve one's effectiveness as an educator.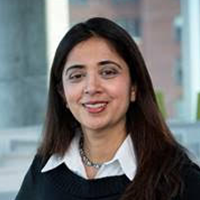 Rubab Jafry O'Connor
Distinguished Service Professor of Business Management
Tepper School of Business
Rubab Jafry-O'Connor teaches a required three-course series (Business Leadership I, II, and III) in which undergraduates develop and strengthen their interpersonal and behavior skills to become future leaders in the business world. To teach students these skills, Rubab plans to develop and utilize case studies of real world business scenarios, and to have students work through these cases during class and in their assignments. This interactive approach asks students to apply course concepts to various situations and to design and practice different leadership approaches or philosophies. Specifically, Rubab would like to develop cases that allow students to focus on their personal development as a leader.
---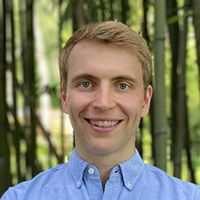 Felix Koenig
Assistant Professor
Heinz College
In his course Quantitative Analysis of Income Inequality, Felix Koenig teaches Master's students the quantitative tools required to measure and evaluate income inequality. To accomplish this learning goal, Felix wants to provide students with practice opportunities and personalized feedback. Because Felix teaches upwards of 75 students, he needs to develop scalable practice and feedback methods. Felix plans to design auto-graded, in-class, mini "Hackathon" activities to provide students with practice and feedback on their coding skills. Additionally, Felix plans to build rubrics to assess more open-ended assignments that ask students to apply their quantitative skills to real world policy issues. 
---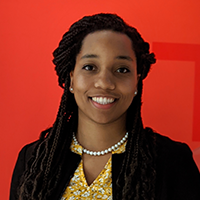 Destenie Nock
Assistant Professor
Civil and Environmental Engineering, Engineering and Public Policy
College of Engineering
Destenie Nock is redesigning "Civil Investment Systems Planning
and Pricing," a Master's course in Civil and Environmental Engineering (CEE). This course has traditionally focused solely on the technical and economic aspects of design and policy decisions, rather than considering the ways in which those decisions have a greater societal impact. For her Wimmer project, Destenie will create and incorporate in-class activities that further highlight social justice decisions and considerations, featuring topics such as mass incarceration, the Texas deep freeze, and voter suppression. Building on research from her F20 course, she will additionally measure how these activities impact students' learning.
---
Susan Raponi
Assistant Professor, Division Chair of Music Education
School of Music
College of Fine Arts
Susan Raponi is redesigning the course "Diverse Populations in Inclusive Settings," a required course for upper-level undergraduates and graduate students who want to teach music education in the state of Pennsylvania. This course is designed to help students develop their personal teaching philosophy and to equip them with inclusive strategies and knowledge that they can use with K-12 students who have a wide range of backgrounds and abilities. In addition to revising course content, Susan plans to measure students' attitudinal beliefs over the course as well as how well they have learned inclusive and culturally relevant teaching practices.
---