Provost's Inclusive Teaching Fellows
Sponsored by the Provost and administered by the Eberly Center, this program aims to enhance diversity, equity, and inclusion (DEI) in CMU courses. Fellows participate in monthly cohort meetings and collaborate regularly with Eberly Center consultants to (re)design a CMU course to:
diversify the representation of voices in their disciplines,

increase the prevalence of inclusive teaching at CMU, 

enhance students' sense of community and belonging, 

generate and disseminate transferable teaching strategies, and

promote diversity, equity, and inclusion in CMU curricula.
Each project also includes collecting data to study its impact and guide future refinements. Fellows receive a $5,000 fellowship and are selected through a competitive application process. CMU faculty may apply for a Provost's Inclusive Teaching Fellowship here.
Apply to be a Provost's Inclusive Teaching Fellow
The request for proposals for the 2022-2023 Academic Year is
available here
. The deadline for applications is February 28th, 2022. 
If you are thinking of applying but not sure where to start, for inspiration, please consider our websites on
creating an inclusive classroom climate
and
how to center DEI in teaching
. We also encourage you to schedule a meeting with an Eberly Center colleague to discuss your course and ideas for enhancing diversity, equity, and inclusion in course design and delivery. 
For questions about the fellowship or to request a meeting, email us at eberly-assist@andrew.cmu.edu.
2021-2022 Provost's Inclusive Teaching Fellows
We are pleased to announce the 2021-2022 Provost's Inclusive Teaching Fellows. The Fellows represent all seven CMU Schools and Colleges, the Pittsburgh and Doha campuses, and a variety of undergraduate and graduate course formats. (See also previous cohorts of Provost's Inclusive Teaching Fellows.) 
College of Fine Arts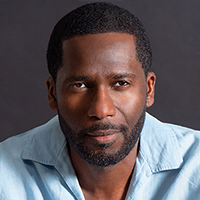 Ausar Stewart
Assisstant Professor
Drama/Voice
Course: 54-301, Acting III

DEI Goal: Recontextualize decolonization, not in academic or metaphorical terms, but as an embodied practice that can be undertaken to allow for the student to personally access what releasing colonial structures means for themselves.
I am redesigning a section of Acting III, a course taken by third year performing majors in the School of Drama. My goal is for students to be able to recontextualize their acting as a path of development, healing, transformation, and renewal where traditionally acting training is primarily contextualized within its business and industry and the white supremacist and Eurocentric models contained therein. Shifting the lens away from the primarily western models that constitute the majority of the methodologies within an acting conservatory curriculum, this course draws from numerous global sources identified as Templates of Inner Standing to constitute the core of its curriculum. These include:  African embodied movement practices and philosophy, such as HUDU 4 elements practice from PIMAY Afrikan yoga; the ancient teachings of the 7 Hermetic Principles through Kemetic Yoga; grounding and mindful theatre practices from Japan in the form of Tadashi Suzuki's performing pedagogy; First Nations philosophy as fuel for artistic exploration through the 0-9 law of the Twisted Hairs shamanic sciences; and charting the subconscious through the liberating practice of Jerzy Grotowski's River Work which forms the underlying journey and progression of this class. This class provides students the tools to begin the introspective process of self examination, self care, and self appointment which allows and empowers the artist to truly blossom as well as allowing the individual to more deeply connect with and access their identity in their lived experience and artistic practice.

---
College of Engineering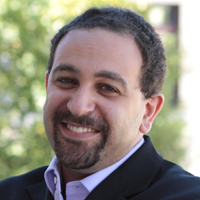 Daniel Armanios
Associate Professor
Engineering and Public Policy
Course: 19-468/19-678, Engineering and Social Justice

DEI Goal: Complement the existing diversity of representation in course materials with assignments that encourage different forms of thinking, expression, and ideas that diversity brings. 
This course is designed to help students unpack the legacy and role of engineers in our perennial fight for social justice and equity. We discuss how engineers can promote a more equitable world through understanding our professional legacy, exploring biases (unintentional or purposeful) in various engineering systems, and methods for characterizing and rectifying said biases. My project is designed to promote more inclusivity through embracing and encouraging more nontraditional forms of assignments (i.e., podcasts, poetry, art vs. typical memos or essays). For example, I have been working to develop new rubrics that encourage non-traditional assignments through better clarifying objective expectations for such assignments and leaving room for creativity in their execution. Additionally, I am providing scaffolding that accounts for the mix of undergraduate and graduate students in the course. For instance, I have been building pre-class syntheses of reading materials to help prepare everyone for class activities and discussions. To assess these approaches, I will count how many students complete non-traditional assignments and compare their quality to student work from last year. I will also use small assignments or quizzes at the beginning of class to gauge reading comprehension and retention across undergraduate and graduate students. 

---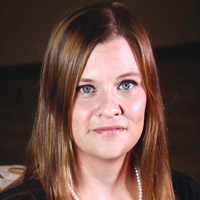 Sarah Christian
Associate Teaching Professor
Civil and Environmental Engineering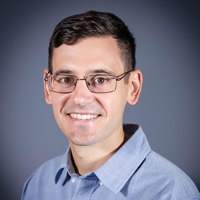 David Rounce

Assistant Professor
Civil and Environmental Engineering

Course: 12-401, CEE Design: Imagine, Build, Test
 

DEI Goal: Teach students to become socially conscious engineers, sensitive to the impacts that engineering projects have on individuals, especially those from marginalized communities. 
With this goal in mind, we are working inclusively with a local community and stakeholders to incorporate their feedback and insight into the engineering design process. We applied this approach to our department's capstone course, in which students apply their learning from previous project-based courses to design an engineering solution to a real-world problem. Discussions, journals, and other writing assignments create space for students to reflect on how the engineering design process can lead to inequitable outcomes. Specifically, we challenge students to evaluate previous engineering projects through the lens of equity and justice. Students also reflect on inclusivity both within project teams and with respect to gathering and integrating community perspectives. We are using pre- and post-assessments to determine the change in value that students place on working with communities and incorporating their perspectives into the design process.
---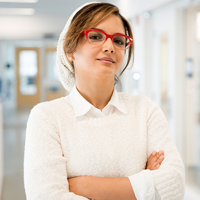 Hanan Hibshi
Assistant Teaching Professor
Information Networking Institute 
Course: 14-735, Secure Coding 

DEI Goal: Foster a collaborative environment to help support students, including those from underrepresented groups, to feel welcome, challenged, and valued in terms of their contributions to the field of cybersecurity.
At the intersection of cybersecurity and computer science, this course prepares students for cybersecurity challenges in their future jobs. My project aims to provide a valuable educational experience for every student who is interested in cybersecurity, beyond the stereotypical image of the white male hacker wearing a hoodie. To be inclusive, I strive to help students feel valuable by providing them with targeted tools and resources to overcome any gaps in their technical background. Additionally, to prevent student isolation and increase peer learning, I assign students to heterogeneous groups using a variety of parameters historically tied to student success in the course. I intentionally and repeatedly encourage dialogue among students with different experiences within those groups. To investigate the impacts of these approaches, I am using student surveys to ask about their course experience and comparing my students' performance on authentic assignments to outcomes on the same assignments in previous semesters. Preliminary results suggest that more students now successfully complete the cybersecurity challenges. 

---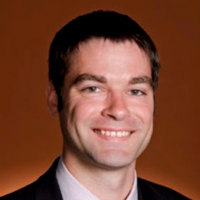 Vincent Sokalski
Associate Professor
Materials Science and Engineering
Course: 27-100, Engineering the Materials of the Future

DEI Goal: Develop lesson plans, classroom activities, and discussions that honor the diverse backgrounds of past, present, and future materials scientists, including those taking the class.
This course provides an introduction to the field of materials science and engineering including the critical interconnection between structure, properties, processing, and performance. My approach examines the role of materials engineering in addressing unique and overlooked challenges faced by underprivileged and minoritized groups. Students will directly influence the course content. For example, to make the course more culturally responsive, I will design lessons to overlap with the interests and backgrounds of my students based on surveys and discussions conducted early in the course.

---
Carnegie Mellon University - Qatar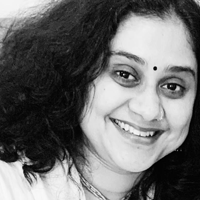 Deepa Nair
Assistant Teaching Professor
History, Arts and Social Sciences
Course: 79-391, Nations and Nationalisms in South Asia
 
DEI Goal: Create a safe space where students can bring their whole selves and express their views freely irrespective of their gender, race, ethnic, linguistic, sexual, religious, or national differences.
This course examines the role nationalism has played in anti-colonial struggles, post-colonial state formation, and contemporary political developments, leading to the formation and political development of the nations and states of South Asia. My PITF project explores inclusive teaching and course design strategies that enable student participation, removes barriers, creates a sense of belonging, and considers various learning needs and preferences.  I am interested in creating an inclusive learning community where different backgrounds and cultures of students are cherished and celebrated, and their varied socio-cultural experiences are embraced. I am promoting inclusive class discussions by assigning texts and discussion questions as pre-work, and using both small and whole group discussions. I am also assigning a reflection journal every week where students can reflect on the week's readings and class discussions. I plan to use a survey to ask about students' sense of belonging at the beginning and end of the semester. I will also gather student feedback early and later in the semester to assess the effectiveness of these inclusive teaching and learning strategies, especially related to discussions and reflection journals. 

---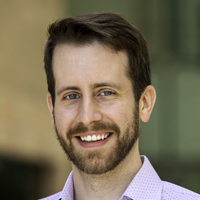 Patrick Walsh
Assistant Teaching Professor
Philosophy, Arts and Sciences
Course: 80-249: AI, Society, and Humanity
 
DEI Goal: Increase student agency and control regarding assignments to allow diversity to flourish and ensure everyone's voice can be expressed most fully. 
This discussion-based course examines the ethical and social implications of current and near-future AI technology, and highlights the interdisciplinary nature of these questions and the various methodologies required to answer them. I aim to give students agency in how they address these topics by providing options on assignments, more control over grades, and more room for unusual or novel approaches to tackling these moral and social challenges. With this in mind, I use specifications grading, an approach to evaluation that relies on pass/fail grading of assignments and multiple opportunities to revise so that students can choose which "specs" they will engage with and, therefore, what grade they will receive. By giving students choices for how to approach assignments, including  topic and format, I hope to give students the ability to engage on their own terms with the course content. I am also assessing the impact of this course on student's moral sensitivities and awareness through a pre/post test I developed in collaboration with the Eberly Center as part of a different/larger project. 

---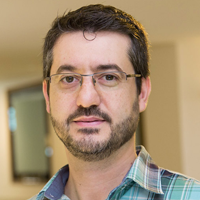 Ihab Younis
Associate Teaching Professor
Biology, Biological Sciences
Course: 03-442, Molecular Biology
 
DEI Goal: Highlight diverse scientists to enhance students' awareness of gender bias in science. 

This course is designed to give students the principles and tools that they need to think like an independent scientist. While the field of molecular biology does not lack brilliant contributions from female scientists, they tend to be overlooked. Two main changes will be implemented in the course: First, the six research papers that the students read, summarize, and discuss in class will be selected such that three are authored by women scientists and three by men. Second, students will add a short biography of the scientist in their written summary that focuses on their scientific background and accomplishments. Pre- and post-surveys of students' knowledge of scientific achievements of various male and female scientists will be used to assess students' awareness. By giving students, especially women, a better sense of belonging, I hope students are able to achieve higher levels of motivation and inspiration, deeper interest, better engagement, and an enhanced overall learning experience. 

---
Dietrich College of Humanities and Social Sciences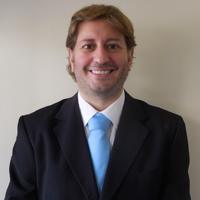 Ignacio Arana
Assistant Teaching Professor
Institute for Politics and Strategy 
Course: 84-275, Comparative Politics
 
DEI Goal: Use active learning to improve all students' outcomes and sense of belonging.
Comparative Politics is usually the largest course in IPS with 50-75 students, from first-year students to seniors, representing more than fifteen majors. Often, the majority of students are from underrepresented groups. This course introduces students to a major subfield in political science, in which we use comparative methods to study and compare domestic politics across countries. Students learn about how political systems differ, discuss why they differ, and explore the consequences of such variation. I plan to engage all students as much as possible by using targeted active learning techniques during class sessions. To strengthen students' sense of belonging to the class, active learning exercises will encourage application of content to relevant, real-world cases as students form strong arguments. Furthermore, to strengthen the students' sense of belonging, during every class, we will have small-group discussions, rather than whole class discussions alone, structured to encourage students to express their voices.To help create an inclusive learning environment and support participation, I will facilitate guided conversations about group expectations at the beginning of the semester. I expect that active learning and more inclusive group discussions will help increase student engagement, which in turn will allow them to achieve deeper mastery. I will measure their sense of belonging and engagement through surveys at the beginning and the end of the semester.

---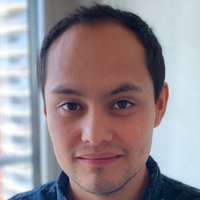 José Estrada
Assistant Teaching Professor
Modern Languages
Course: 82-282, Interpreting Global Texts and Cultures
 
DEI Goal: My PITF project is designed to promote inclusive practices in the skill of interpretation of literary texts, including multiple opportunities for practice and feedback. 
This course is part of Dietrich's new General Education Program and is designed to introduce first-year students to the field of cultural studies and how cultural agents from around the world contribute to and challenge the discipline. In an effort to meet students where they are in terms of interest, students chose a children's book from four options. Each week, students interpret their chosen children's book, applying new vocabulary and information from criticism readings pertaining to cultural studies. Students keep a reading journal where they record their observations and interpretations each week. The children's book activity and journaling makes theory more accessible by providing multiple opportunities to apply different theories to the same text, thereby allowing students to focus on developing interpretative skills rather than simultaneously engaging with a new text each week. We are using a rubric to evaluate students' reading journal responses and to track the development of their interpretation skills and perspectives over time. 

---
Heinz College of Information Systems and Public Policy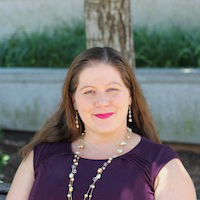 Rebekah Fitzsimmons
Assistant Teaching Professor
Information Systems and Public Policy 
Courses: 90-718, Strategic Presentation Skills & Professional Speaking 
 
DEI Goal: Promote a more inclusive approach to professional speaking, both by introducing accessibility and universal design standards as desired learning outcomes for students as well as creating a more inclusive definition of "professional" and working to teach presentation skills and strategies in ways that address diverse student needs. 
I teach core communication courses in which students work to improve their public speaking, including impromptu speaking, prepared presentations, and group presentations. My project is focused specifically on ways to help introverted and neurodiverse students approach specific issues they face when giving public presentations. To address more inclusive presentations as a student learning objective, I have incorporated a lesson on universal design and accessibility standards and require students to design their final presentation with these standards in mind. I am continuing to research new approaches and techniques to address neurodiversity in professional presentation contexts and hope to find approaches to address these issues in the spring iteration of my course. I am measuring the impacts of my intervention by using a survey to ask students about their sense of public speaking as a learnable skill rather than an innate talent. By increasing awareness and teaching students tools to make their own professional presentations more accessible, I hope to help normalize accessibility as a part of professional communication in the 21st century, in terms of preparing my students to create a more inclusive environment in their workplaces. 
---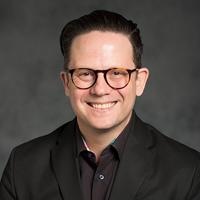 Christopher Goranson
Professor
Information Systems and Public Policy
Course: 90-783, Policy Innovation Lab: Public Interest Technology
 
DEI Goal: Intentionally create space, both in the classroom and with our community partners, to better account for differences in backgrounds, experiences and perspectives and increase the likelihood of long-term changes in our society's engagement of technology. 
The Policy Innovation Lab partners students with real-world challenges from external organizations (usually government or non-profits) who provide some public benefit or good. I am working to ensure that, through in-class case studies and examples, direct partner engagements, and user-centered design, I engage both students and partners collaboratively toward a better understanding of how Public Interest Technology impacts wide sections of society, especially for traditionally underrepresented communities or those who have not been well served by advancements in technology. I hope to build a robust, inclusive learning environment where the best ideas around public interest technology can emerge and lead to positive societal impacts. In addition to further diversifying course content, I am also working to redesign assignment rubrics so that all students have a better sense of the objective expectations for their work, allowing them to engage more thoughtfully and creatively. I am using the Eberly Center's Early Course Feedback service to assess students' engagement and perceptions of the redesigned rubrics. I will also compare the final assignment deliverables to previous years to qualitatively assess the impact of the rubrics. 
---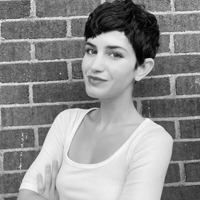 Haylee Massaro
Assistant Teaching Professor
Information Systems
Course: 95-717, Writing for Information Systems Management
 
DEI Goal: Promote discussion about understanding the perspectives of others, the importance of the sense of belonging, and how feelings of "othering" or isolation can hinder one's, or one's future colleagues', progress and experiences in the workplace.
I teach a writing and communications course, where students examine case studies and best practices in professional communications as it relates to the field of information systems. Via a series of intentionally designed role play activities, students will explore the goals above in pairs and small groups, followed by full class discussions and individual reflections after class. My hope is that these exercises will not only create an inclusive place for discussion but also will allow students to consider perspectives that are different from their own. We are using pre- and post-surveys to assess student attitudes and feelings towards the inclusive communication topics explored in the course. Additionally, we will analyze student responses to the individual reflections where they document takeaways from role play exercises and answer questions about how they can influence inclusive workplaces in their future professional lives. 

---
Mellon College of Science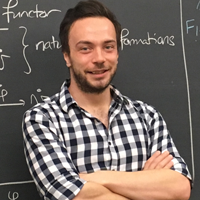 Clive Newstead
Assistant Teaching Professor
Mathematical Sciences
Course: 21-127 Concepts of Mathematics
 
DEI Goal: Enhance the course content, which is highly abstract and theoretical in nature, to be more accessible and relevant to students' interests and identities.
This is an introductory course in proof-based mathematics, which forms the basis of most higher-level math courses and is a prerequisite for many courses in Computer Science and other theoretical disciplines. To allow students to see more of their own identities and interests reflected in the course content, I am incorporating tasks into the weekly homework assignments that require students to engage with the topics and skills from the course in ways beyond proving theorems, such as by describing the contributions of a contemporary mathematician in a particular area of study, or by applying a mathematical idea to a real-world situation. I am using surveys and a focus group to measure students' perspectives surrounding mathematics at the beginning, middle, and end of the course. 

---
School of Computer Science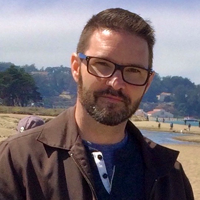 Scott Pavetti
Assistant Teaching Professor
Institute for Software Research
Course: 17-627, Requirements for Embedded Systems
 
DEI Goal: Promote inclusive design and challenge students to design in a way that benefits a more inclusive, broader audience.
 This course prepares students to take a product concept and refine it into a complete requirements and specifications document for software intensive projects. My project helps prepare students for future, more inclusive, software design projects by rethinking a central requirements engineering methodology called personas. Personas are meant to identify the target audience for a particular product. However, the use of personas can result in exclusive, rather than inclusive, designs when only certain groups of users are considered. Through newly designed class discussions, assignments, and a final project, students will learn how to create more inclusive personas and product designs by considering the different kinds of people that are served by developing products. Students final projects will be assessed using a rubric that evaluates their use of personas. In addition, a survey at the end of the semester will ask students about their experience designing inclusive personas. 
---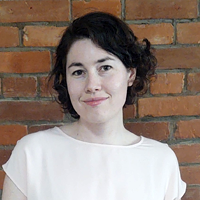 Kelly Rivers
Assistant Teaching Professor
Computer Science
Course: 15-110, Principles of Computing
 
DEI Goal:  Show students from diverse backgrounds how computer science can support their own interests and engage more students in this field, especially historically underrepresented students.
I teach an introductory computer science and programming course that fulfills a general education requirement for non-majors. It covers big ideas from the field of computer science (CS) with the goal of having students recognize these topics and how they can be applied in other fields. My goal is to help students understand how computational concepts and techniques can be used in their own fields of study and how CS is relevant in their own lives. To achieve this goal, I am developing a more diverse set of examples and homework problems to demonstrate how CS and programming can be used to support a variety of disciplines, with a specific focus on 'computational discovery' (CS for scientific and data analysis), 'creative computing' (CS for self-expression and art), and 'critical computing' (how CS affects the world around us). I am asking students to fill out pre-, mid-, and post-semester surveys to self-report on the extent to which they believe on that CS is relevant and important in their field of study, in their hobbies, and for understanding the world around them.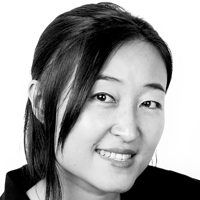 Lining Yao
Assistant Professor
Human-Computer Interaction Institute
Course: 05-499/05-899, Inclusive Tangible and Material Interfaces
 
DEI Goal: Teach inclusive design principles.
This course combines lecture and hands-on labs in which students learn the science and design principles of tangible and morphing materials and interfaces. My project is designed to teach students inclusive design principles alongside the technical engineering materials. Lectures, readings, and discussions will include the topic of inclusive design. Additionally, a redesigned final project challenges students to design a morphing matter product inclusively. By introducing and practicing inclusive design guidelines, I am preparing students to think inclusively anytime they design products. To assess student outcomes, I will use a rubric to assess the extent to which students' effectively use inclusive design principles in their final projects.  

---
Tepper School of Business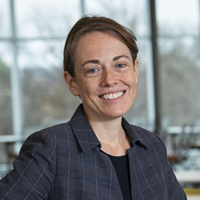 Clara Burke
Associate Teaching Professor
Business Management Communications
Course: 45-890, Consulting and Conflict Resolution
 
DEI Goal: Help students become more inclusive communicators and leaders by rethinking the biases inherent in how we communicate and view others' communication styles.
This course is an elective in which students build their conflict resolution and general communication skills through role plays, feedback, and self-reflection. Students will analyze cases, communication standards, and conflict resolution tools from the standpoint of inclusivity. They will also reflect how, as future leaders, they can play a role in developing less biased work environments and widening their own and their organizations' views of effective communication and conflict management. I am using students' responses to assignments to assess if, and how, their understanding of inclusive communication changes. I'm hoping that our students, who are already very attuned to the importance of inclusion, will begin their journeys to being even more active inclusive leaders, be willing to listen to their colleagues' viewpoints, and take a fresh view of their own and others' communication styles.

---
Peter Stuettgen
Associate Teaching Professor
Marketing
Course: 70-381, Marketing
 
DEI Goal: Increase students' awareness of DEI issues as they relate to marketing decisions and sense of belonging in the classroom and in the field of marketing.
This introductory course covers the whole spectrum of marketing and is required for all business majors and minors. I am "flipping the classroom", prioritizing class time for more examples, cases, and discussions exploring the impact of marketing decisions on historically excluded groups. By repeatedly discussing several examples and cases from different perspectives, my hope is that students will internalize thinking about the impact their marketing decisions may have on marginalized groups. Moreover, to increase students' sense of belonging in marketing, I am creating a video interview series, highlighting a diverse set of professionals working in different marketing fields. The videos will show both the diversity of people working in marketing as well as the diversity of jobs within the field. I will measure a) students' sense of belonging using a survey at the beginning and end of the semester and b) students' awareness of DEI issues and  mastery of course concepts by analyzing their answers on the final exam and assignments. 

---