Past Provost's Inclusive Teaching Fellows
2020-2021 Provost's Inclusive Teaching Fellows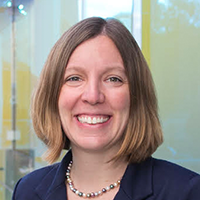 Ros Abbott
Assistant Professor
Biomedical Engineering
College of Engineering

Ros is redesigning Introduction to Biomedical Engineering, a course aimed at first-year students before they have chosen a specialty in Engineering. The course introduces the breadth of research tracks within Biomedical Engineering. Previously, through a Wimmer Faculty Fellowship on the Development of Teaching, Ros redesigned her lab exercises to more actively engage students. For her PITF project, Ros is building on this work, creating videos of diverse biomedical engineers discussing their path in the discipline and how these engineers' daily work is related to each course topic. The videos are meant to help students better identify with the discipline by seeing and hearing from biomedical engineers with a diversity of backgrounds and identities. These videos also aim to help students see the relevance of course concepts as real-life research tools. Using a vetted survey instrument, Ros and her team at Eberly plan to study how students' sense of belonging and/or perception of "what it means to be a biomedical engineer" change after her intervention.

---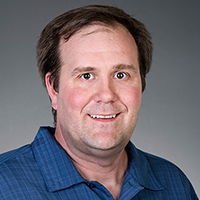 Mark Bedillion
Associate Teaching Professor
Mechanical Engineering
College of Engineering

Mark is redesigning Fundamentals of Mechanical Engineering, a first-year course seeking to both introduce students to fundamental principles of engineering and attract them to the discipline. Mark aims to develop students' skills for designing products with inclusion in mind. His PITF strategy includes both asynchronous and synchronous learning activities based on  examples when engineers failed to account for diversity and produced designs that were not inclusive and sometimes discriminatory. In addition, students will practice their inclusive design thinking skills through revamped homeworks and projects. Modeled after the Maya Pedal project from Guatemala, the culminating project of the semester will invite students to think about a pedal-powered design for machinery in locations with limited access to electricity. This project will be relevant to students as many communities in the US and globally have poor or intermittent access to electricity, emphasizing the importance of designing products for people beyond wealthy, white communities. Mark and his Eberly team plan to assess the impacts of the project through an analysis of student performance on specific areas of homeworks and the final project.
---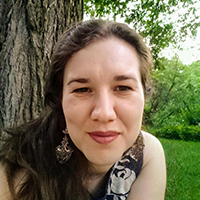 Christina Bjorndhal
Special Faculty
Philosophy
Dietrich College of Humanities & Social Sciences
Christina is redesigning Nature of Language, a foundational linguistics course and elective for a number of other related majors and minors. The large enrollment course introduces students to key sub-areas of linguistics like phonetics, phonology, and syntax. Using a class wiki project, Christina will challenge students to engage with linguistics as a way of unpacking examples of discrimination and oppression. She is also designing asynchronous activities for students to practice foundational skills in linguistics, thereby re-allocating face-to-face time in weekly recitations to facilitate group discussions with students on issues of diversity, equity, and inclusion. In parallel, Christina is working to incorporate research, readings, and examples that highlight marginalized languages and identity groups traditionally underrepresented in the field. 

---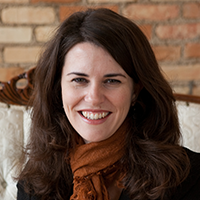 Leslie Donaldson
Assistant Teaching Professor
Arts Management
Heinz College of Public Policy & Information Management 
Leslie is redesigning Arts & Community Development, one of several electives that fulfills the Cultural Policy requirement for graduate students in the Masters of Arts Management (MAM) Program. Through the MAM Program, students learn how to confront and find solutions to problems facing the arts and cultural sector. Her course introduces students to creative place-making, a developing field of study, in which students learn about community development and the role arts and culture can play in this process. Students will use place studies to understand and explore various topics, including public art, cultural districts, creative workforce development, cultural tourism, and cross-sector collaborations in transportation, public safety, and housing. In addition, field scans will challenge students to question and engage with issues of gentrification, economic inequality, and racial equity within the field. Reflective assignments will allow students to take time to process these issues. The class culminates in a final project in which students must develop a creative community development plan for a local Pittsburgh neighborhood which recognizes and values the assets and needs of the community. Through the course and the final project, Leslie aims to equip students with the tools to engage in the arts and community development by thinking critically about controversial issues and working to include the voices of various stakeholders, rather than leaving them out. 

---
Felipe Gomez
Teaching Professor
Modern Languages
Dietrich College of Humanities & Social Sciences
Felipe is redesigning Comics, Community, and Coding: Electronic Textuality and Culture in Latin America, an advanced undergraduate class in Modern Languages, Hispanic Studies. The course introduces students to the world of Latinx comics as well as the Digital Humanities. Students collaboratively drive course content through their research interests, exploring comics covering a range of identities relevant to Latin America. Students will regularly discuss their chosen comics and themes throughout the semester while learning the skills to code the comics as part of a Digital Humanities project. 

---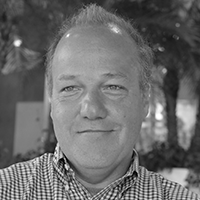 Kai Gutschow
Associate Professor
Architecture
College of Fine Arts
Kai is redesigning Architecture and the Arts, a first-year undergraduate course introducing the discipline via blending lectures and discussions. Following feedback from Architecture students, Kai decided to diversify the curriculum by explicitly integrating a broader array of buildings from across the world and featuring architects with diverse backgrounds. Kai is translating this more inclusive content into actionable skills for students to acquire. For instance, what inclusive questions should an architect ask when faced with a new building? Who was excluded from the design phase? Who is included/excluded from the use of the building by its design? Kai and his Eberly team will assess the impact of the project through a pre/post assessment measuring students' learning gains regarding the intricate relationships between architecture, arts, and inequalities.

---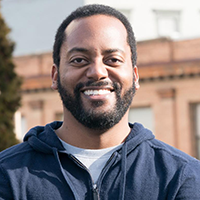 Kyle Haden
Interim Senior Associate Head, Assistant Professor - Acting
School of Drama
College of Fine Arts
Kyle is redesigning Acting III, a course taken by juniors in Acting and Musical Theater. Traditionally, students work on a performance project with a director, exploring and performing plays from Chekhov, Greek theater, and Comedy of Manners. Kyle's redesign steps outside of the Eurocentric theater canon by focusing the introductory unit of the course on issues of diversity, equity, and inclusion in Drama. Through innovative classroom activities and discussions, students will grapple with the following provocative questions. In American theatre, what culture is dominant and which cultures are marginalized? How does this (de)centering manifest itself in the industry and how is it portrayed? What does it mean to center marginalized cultures/decenter whiteness? With these questions as critical lenses, students from underrepresented or de-centered backgrounds will then rehearse and perform scenes from plays specific to their particular culture. At the same time, students from dominant or centered cultures will apply their acting skills to works that do not center their experiences. Kyle is particularly interested in finding diverse texts written by marginalized voices and characters that allow students to connect to their specific cultures and intersectional identities, including, but not limited to race, ethnicity, religion, gender identity, and sexual orientation. By giving students the opportunity to work on texts with which they identify, Kyle hopes students will better connect with the material and focus deeply on nuanced acting techniques, allowing them to deepen and explore their craft in new ways. Kyle and his Eberly team plan to assess the impacts of his course redesign through student focus groups during and after the course. 

---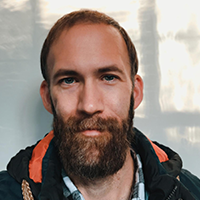 Geoff Kaufman
Assistant Professor
Human Computer Interaction Institute
School of Computer Science
Geoff is redesigning Persuasive Design in HCI, an elective course for undergraduate and graduate students. Geoff's project focuses on redesigning the course's team project, a primary learning and assessment component of the course, to explicitly focus on equity and inclusion. Students will design a technology that aims to reduce or mitigate bias or a tool that empowers designers or researchers of technology to be more mindful of their own biases. As students explore the theories and concepts related to persuasive design, they will also engage in a variety of activities designed to reveal how assumptions and implicit biases about technology users drive design decisions. Geoff is also particularly interested in strategies for creating a classroom climate that is welcoming and supportive of all students. 

---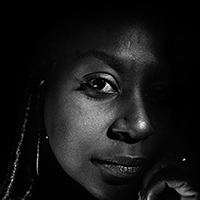 Gizelle Sherwood
Associate Teaching Professor
Chemistry
Mellon College of Science 
Gizelle is redesigning the mini-course The Design and Making of Skin and Hair Products, an elective lab course in Chemistry. Students will explore how factors such as race, ethnicity, gender identity, socio-economic status, environmental factors, athletic persuasions, and culture play a role in the formulation of cosmetic products. Gizelle's redesign centers diversity in pre-lab assignments by challenging students to consider how the formulations in the products they use map to their identities, unpacking assumptions related to product choices. Additionally, students will apply their learning from assignments and discussions as they work in teams to design signature formulations of skin and hair products for fictional "clients" with diverse interests and identities.  

---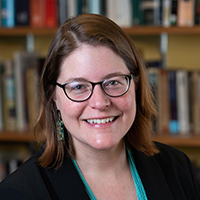 Necia Werner
Associate Teaching Professor
English
Dietrich College of Humanities and Social Sciences
Necia is redesigning Writing for the Professions, a 200-level writing course that fulfills a writing requirement for many undergraduate STEM students. In addition to teaching sections of this course, Necia trains and supervises a group of instructors who teach additional sections. A primary goal of her redesign classroom activities and assessments to reprioritize and enhance values and learning outcomes previously embedded in the course. These include explicitly training students how rhetorical and discourse moves can respect or disrespect, address or silence, or empower or harm audiences and users. Because this course also introduces students to interpersonal and team-based collaboration one might anticipate in the workplace, her redesign seeks to highlight strategies for interaction and communication that are both supportive and equitable.  
---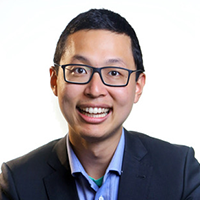 Jerry Wang
Assistant Professor
Civil and Environmental Engineering
College of Engineering
Jerry is redesigning Computation and Data Science for Civil and Environmental Engineering, a required course for majors. Typically taken in the second year, the course introduces students to concepts in numerical computation and data science. Jerry's project has two main threads: (1) to develop a curriculum where students see themselves as someone who can use computing in engineering, and (2) to encourage a moral orientation about data. To meet the first goal, Jerry is incorporating and celebrating the contributions of women and people of color alongside the more traditional voices that make up the discipline. For the second goal, students will explore ethical issues related to data science as then engage with example datasets, practice opportunities, and projects. Jerry also seeks to support his students who vary considerably in background preparation. His project includes developing supports and resources as on-ramps to the prerequisite skills required for projects and learning activities. This work complements the other aspects of his project and extends access to students, regardless of their prior knowledge. 

---