Forbes Beeler Apartments
Forbes Beeler Apartments will open in the fall of 2023 as a 113,000-square-foot, four-story building that offers 266 beds to upper-class students within 37 apartment units. Each apartment will have a ratio of four students per bathroom and kitchen. Apartments that house eight students will have two bathrooms and two kitchens per unit. Additionally, each apartment has a living room and dining space.
Fifty six percent of the beds is dedicated to single bedrooms, the highest ratio of single rooms in university housing. Amenities include a common lounge space on each floor, four study spaces on each floor, a game room with a pool table and a ping pong table, a digital gaming room with two large TVs for playing video games, a rejuvenation room, a large community space on the main floor, and an outdoor patio with WIFI. In addition to residential living, the building will house an 8,000-square-foot market for all your grocery needs. This building will be constructed to meet the current LEED Gold standards.
Forbes Beeler Floor Plans
Entry Lounge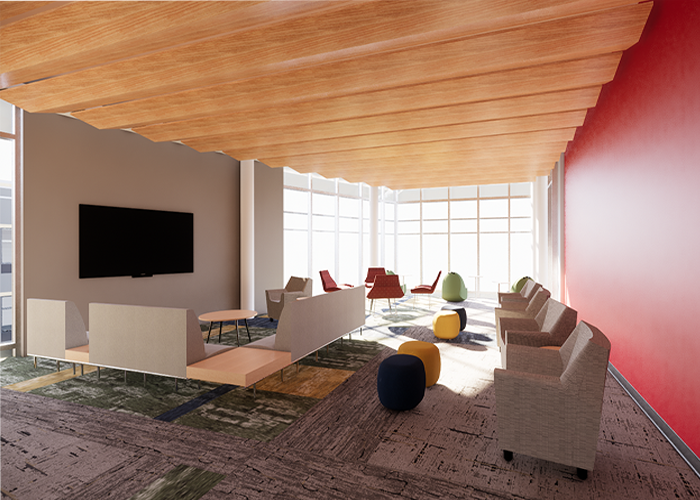 Floor Lounge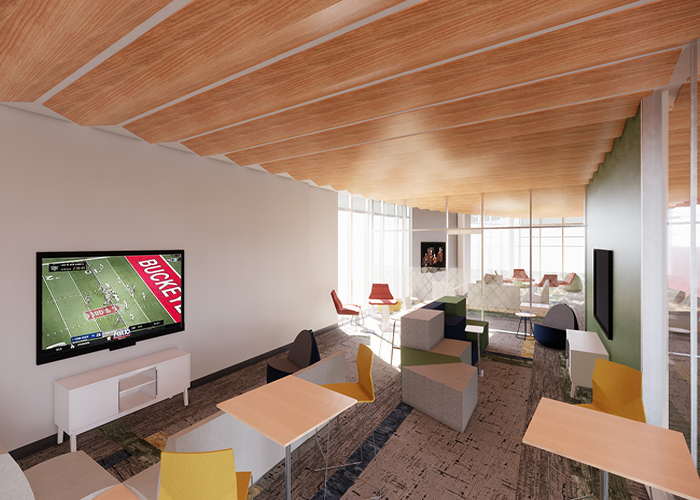 Media Room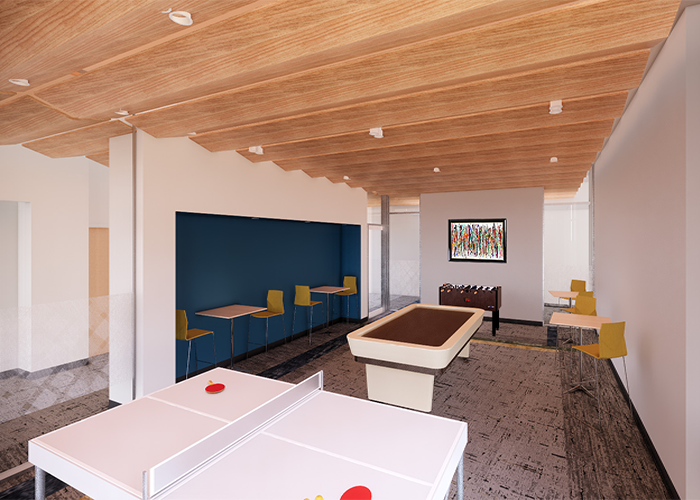 Game Room
Forbes Beeler Staff