Building an environment where science is accessible, reliable and limited only by ideas
Carnegie Mellon University is building the world's first cloud lab at a university. The remote-controlled lab will provide a universal platform for artificial intelligence-driven experimentation that will revolutionize how academic laboratory research and education are done and accelerate the pace of discovery at the university.
The Carnegie Mellon University Cloud Lab is a large automated science lab, based on the cloud lab platform developed by the Carnegie Mellon alumni-founded Emerald Cloud Lab. It will both radically change how science is done and who is part of that process. Scientific experimentation with the Carnegie Mellon Cloud Lab will be more transparent, less prone to error and more reproducible. It will also democratize the discovery process, creating a community of researchers whose diverse experiences and backgrounds spur innovation.
Construction of the Carnegie Mellon University Cloud Lab at 6555 Penn Avenue is underway and research will begin late summer/early fall 2023.
FUNDING OPPORTUNITIES
Launching the Carnegie Mellon University Cloud Lab
Training Grant — $100,000 will train 20 people on the Cloud Lab, allowing them to achieve official Cloud Lab certification and begin independent research.
Instrument Development Grant — $100,000 sponsors the costs of integrating new equipment onto the CMU Cloud Lab.
Transforming Science Education Utilizing the Carnegie Mellon Univeristy Cloud Lab
Teaching Grant — $100,000 pays for two semesters of classes on the CMU Cloud Lab.
Capstone Grant — $100,000 pays for five student capstone projects on the CMU Cloud Lab.
Accelerating Research on the CMU Cloud Lab
Collaboration Grants — $100,000 pays to build a network of researchers who share best practices and ideas for the CMU Cloud Lab through open science tools and platforms.
Research Fellowships — $250,000+ will underwrite a faculty member's research with the CMU Cloud Lab for two years.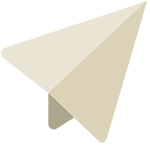 Interested in cloud lab training options?  Visit the CMU Cloud Lab Information Sessions site for more information. 
INFORMATIONAL ONE PAGERS (PDF)