Recent Graduate Q&A
Learn more about what our recent graduates are doing now and their experiences at Carnegie Mellon University.
Technical Writing: Laura Pacilio (DC '11)
Bachelor of Science in Psychology, 2011
Tell us about what you are doing now.
I'm a technical writer! Simply put, that means my job involves teaching people new things and explaining complex topics in a clear and concise way. This could include anything from writing instructions for an application (e.g., the help pages on your favorite social media app) to documenting APIs for software developers, to writing technical proposals, and more. Currently, I'm a technical writer at a self-driving car company.
What made you decide to do this kind of work?
I've always liked both writing and learning about science and technology. As an undergraduate, I loved the classes where we would get to read and write about groundbreaking research papers. When I was in graduate school, I helped out with both the Psychology Department and the Civil and Environmental Engineering Department newsletters. That involved interviewing brilliant people and then figuring out the right ways to help the public understand why their work was cool and relevant. I was so excited when I found out I could get paid to do that full-time! Technical writing combines everything I love–talking to interesting people, learning new things, reading, and writing–into one awesome package. It's basically my dream job.
This field is also great because I always get to work on a lot of different types of projects. Reports, blog posts, instructions, company newsletters, etc. can all benefit from a good technical writer. I feel grateful to be able to stretch my brain in so many different ways every day, and I'm never, ever bored at work.

What do you plan to do in the future? 
I'd love to lead a team of technical writers someday.

Talk a little bit about your time at CMU and your experiences in the Psychology Department.  
I have so many fond memories of my time in CMU Psychology! I had the pleasure of working closely with many of the faculty in the department, especially David and Kasey Creswell, Erik Thiessen, Anna Fisher, and Brooke Feeney. They are all such incredible people, and they all taught me so much! Another set of favorite memories involves undergraduate research methods colloquium. At the end of each semester, all of the undergraduate research methods students create posters for their projects and present them to peers, faculty, and staff in a conference-style forum. It was always so exciting to see the students' excellent work, and it was also a great way to catch up with everyone in the department.
I also really enjoyed a lot of the upper-level psychology electives. For example, I took a course on relationships with Brooke Feeney that was so interesting and well-taught. The professors at CMU put a lot of thought and enthusiasm into their courses, and you could always tell they were really passionate about the material.

Do you think that your time at CMU and what you did in the Psychology Department prepared you for the work you're doing now? 
Absolutely. Research methods taught me critical thinking, teamwork, and perseverance. Lab work taught me interpersonal skills, accountability, and how to manage different personalities. My courses in cognitive psychology helped me understand how people read and process information, making me a more persuasive and effective communicator. I've used all of these skills in every job I've had since graduating.
What advice would you give to undergraduates who are pursuing a major in Psychology? 
First, make sure you do at least a semester of research. The courses I took were phenomenal, but I learned countless additional skills from working in labs. Lab work is also essential to getting into a top Ph.D. program if that's where you want to go next.
Second, feel proud! I can't tell you how many times being a psychology major at a rigorous, research-based school has helped me in job interviews. We have a skill set that is invaluable no matter what field or job path you choose.
Third, don't take yourself too seriously. It's easy to get down on yourself sometimes when you're constantly around so many other brilliant people. But you don't have to be perfect. If you're doing your best, that's enough.
Project Management: Chuck McKain (DC '12)
Bachelor of Science in Psychology, 2012
What are you doing now?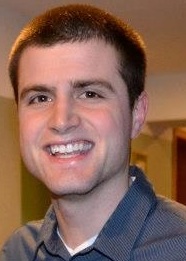 I am currently a Solutions Analyst with Vitech Systems Group. Vitech's V3 System is a web-browser based software application designed to streamline processes for medium and large-scale insurance, pension, investment, and benefit administration. I am contracted with the Wisconsin Department of Employee Trust Funds.
As a solutions analyst, my job is to be a liaison between subject matter experts in the Department of Employee Trust Funds and Vitech developers. I work with the subject matter experts to gather information to correctly configure the V3 System to meet their organization's unique needs. I then communicate this information to our developers so that they can customize the application. I also work on troubleshooting software issues, presenting structured walkthroughs of software functionality to subject matter experts, and writing test scripts for subject matter experts to execute. In addition to the technical aspects of my job, I also facilitate daily meetings to review progress on issues and manage action items and follow-ups to ensure that work is completed in a timely manner.
Why are you interested in this kind of work?
Throughout my undergraduate career, I primarily focused on pursuing a Ph.D in clinical psychology. But in my senior year, I realized that though I enjoyed the science of psychology, I did not want to oversee research projects. I realized that project management connected the various interests I pursued throughout my undergraduate degree and was what I truly enjoyed. I had been practicing these skills throughout my work in the psychology department and other areas at Carnegie Mellon without really knowing that it was what I wanted to do.
I definitely enjoy the world of technical project management because it is always changing and there is always something new to learn. After almost three years of project management, I have a good idea about the challenges that seem to come with every project.
What do you plan to do in the future?
Sometimes I would like to work towards a management position to help businesses implement structures and systems to better help project managers succeed. However, there are other days where I would like to try my hand at a completely new challenge. In my spare time, I love to write television screenplays so there is always the chance I will try something in that field. 
Tell us little bit about your time at CMU and your experiences in the Psychology Department. 
My favorite part about my time in the Carnegie Mellon Psychology department was the close relationships that students and faculty are able to develop. Now that I live in Madison, Wisconsin near the UW campus, I realize the benefits of a small department where professors know your name and are able to easily connect you with different opportunities.
While at Carnegie Mellon, I worked in Dr. Feeney's Relationships Lab, Dr. Creswell's Health and Human Performance Lab, and Dr. Rakison's Infant Cognition lab. I also was a teaching assistant for Abnormal Psychology and Social Psychology and an undergraduate assistant at the Children's School.
I was close with many of professors, but Dr. Feeney definitely had the biggest impact on my education. She served as my advisor for my senior honors thesis and allowed me to design and complete an original study using her video equipment for observational research. She also allowed me to serve as her interim lab manager for a few months. Those experiences were my first taste at real project management. I truly believe that I would not have been able to do those as an undergraduate anywhere else. 
Do you think CMU prepared you for the work you're doing now? 
Although the path from my undergraduate major to my current career was less obvious, I believe that the psychology department at CMU prepared me well for my current role. As I stated above, I had so many opportunities to work on research projects, teaching assistantships, and other areas. When I applied for jobs, I could say that I already had a great deal of experience managing multiple tasks at once and ensuring that all deadlines were met.  No matter what career you pursue, these skills are invaluable to any employer.
In the technical project management field, my experience using and instructing others the different software programs that I used as an undergraduate research assistant definitely helped prepare me to quickly learn new software programs. Additionally, the heavy emphasis on writing and presentations within the psychology major helped me because written and verbal communication is essential to my job. If I fail to communicate an issue to a developer in a clear, concise, and organized manner, the development may not meet the needs of the customer. I also have to explain technical concepts to end user who may not have a strong technical background.
Do you have advice for undergraduates pursing a degree in Psychology?
The biggest piece of advice that I would give ANY undergraduate would be to take everything. Never turn down work. There are so many opportunities outside of the classroom to build valuable work experience. In pursuing these opportunities, you may find a passion that you never knew you had.  I firmly believe that building a well-rounded resume with a variety of work and leadership experiences will give you the edge over other job seekers in any educational background.
College Counseling: Clara Baron-Hyppolite (DC '12)
Bachelor of Science in Psychology, 2012
Tell us about what you are doing now.
Up until a few weeks ago, I was working part-time as a community-based, mental health counselor while trying to start my own business, Bridge the Gap. I had a caseload of about 10 clients, whom I saw twice a week at school and at home. These clients struggle primarily with anger management issues, mood disorders, and ADHD.  In my spare time, I've been implementing an after school program called Bridge the Gap. We provide college counseling and mentorship to high-achieving, low-income students in New Orleans.  My work through Bridge the Gap has lead to some really exciting opportunities. In fact, College Track has hired me as their College Completion Manager! I'm really excited to be working on the issue of college access full-time, while continuing to get my after-school program off the ground. 
What made you decide to do this kind of work?
Although I love doing clinical work, I think I've really found my passion in college counseling. I remember being in undergrad and grad school, and when college and career counseling came up as a career option, my eyes would always glaze over. What I didn't think about was how interesting doing this type of work with disenfranchised populations would be. It combines my interest in human psychology and decision-making as well as my weird type A personality traits.
I am personally connected to the issue of undermatching because I almost didn't apply to CMU.  Coming from a small town, I thought that schools like Carnegie Mellon were out of my league, and I was afraid to put myself out there. It took someone who really believed in me and my potential, to get the guts to apply. I could never repay them enough! Carnegie Mellon has made a huge impact on my life and career trajectory. I hope to be that support system for other highly talented, low-income students who are interested in selective college admissions.
What do you plan to do in the future? 
…. I have no idea. I'm someone who really loves to stay in their comfort zone. Over the past year, I've completely stepped out of it and, although it's been nerve-wracking, I've grown immensely. I just hope that throughout my career, I continue to take risks and positively impact my community in tangible ways.
Talk a little bit about your time at CMU and your experiences in the Psychology Department.  
The summer after my junior year I received a Neural Computation fellowship with the NIH and had the opportunity to work in Dr. Heller's lab. Dr. Heller pretty much threw me in the deep end, so to speak, of psychological research. It was awesome! Once again, I love my comfort zone, and would have never advocated to get the opportunities she gave me. I learned a lot, while also developing a sense of independence and ownership over the work I was doing. I would highly recommend connecting with a teacher whom you think could be a mentor, and volunteering in their lab. 
Do you think that your time at CMU and what you did in the Psychology Department prepared you for the work you're doing now?  How?   
My time at CMU was the first time I was ever exposed to so many bright, humble, and driven people. During my time there, I developed confidence, and an incredible work ethic. I felt that I had to live by the motto, "My heart is in the work," in order to thrive.  What that has meant for my career is that I become really antsy and dissatisfied when I'm not pushing myself or doing something that I'm not passionate about. It means that I am willing to take big risks and be an innovator in my field.
What advice would you give to undergraduates who are pursuing a major in Psychology? 
If you're interested in pursuing a career in psychological research, some of the best classes you can take will be outside of the psychology department. My advice would be to take as many stats and computer science classes as possible. It will make you extremely competitive when applying to research positions because a psych major that can code is pretty priceless. The little bit of coding knowledge I had and my NIH fellowship, allowed my to work in John Gabrieli's lab at MIT while completing my masters at Boston University. The more coding and stats knowledge you have, the more you'll be able to dig into the data, and that's where all the fun is!
If you're not interested in research, I would do as many internships as possible in the fields that you are interested in. It will bring you more credibility when applying to jobs, grad schools, etc. (obviously), and will allow you to see what different careers actually look like in practice. Most importantly, it will allow you to network, and I can't stress how important that is in the real world.
Nutrition: Alicia Pottmeyer (DC '14)
Bachelor of Science in Psychology, 2014
Tell us about your program and what you are doing now.
I am in a three-year Masters of Nutrition program at the University of Pittsburgh.  The Coordinated Masters in Nutrition and Dietetics at Pitt is an accredited program by the Academy of Nutrition of Dietetics (AND) and includes an internship.  After I complete the program, I will be eligible to sit for the dietetic exam in order to get my license as a dietitian. 
This summer I will be teaching nutrition classes at Wellspring Camp in New York.  Wellspring is a scientifically proven, multidisciplinary weight loss camp for individuals aged 10-26.  Throughout the summer, nutrition and culinary experts, personal trainers, and psychologists work with the campers to help them achieve a better health status.
Why are you interested in nutrition?
I always wanted to do something in the healthcare field and as I got older, I realized I was much more interested in holistic medicine and natural ways to prevent and cure diseases.  While training for half marathons during college, I realized how important nutrition was in order to fuel my body and improve my performance.  After taking my first nutrition class (a Stuco at CMU), I knew that this was my passion.  
One of the things I love so much about the dietetic world is that there are so many opportunities.  I can work in healthcare, in the sports sector, conduct nutrition research, start my own company—the possibilities are endless!  I also love how nutrition can have such a large impact on our health and wellbeing.  I believe that there needs to be more emphasis on nutrition education and as a dietitian I can work to bring about these changes.
What do you plan do to in the future?
After I have my dietetic license, I really want to work with individuals with eating disorders and raise awareness about these disorders.  I am very passionate about psychology and nutrition, and this is a way I could combine them both.  Eating disorders are a lot more common than people think and they also have the highest mortality rate of all mental illnesses.  I am also very interested in sports nutrition and in the innovative side of nutrition, so I could also see myself in the research realm.  
Tell us about your time at Carnegie Mellon University and your experiences in the Psychology Department.  Did you feel prepared for your current path?
Carnegie Mellon was definitely a life-changing experience for me. CMU tests you and pushes you to your limits, but that is when you learn the most.  It helped me become a more well-rounded and stronger individual.  It was an invaluable experience and I'm glad I made the choice to attend this university. 
I definitely think my experiences at CMU, particularly in the Psych department, helped prepare me for my program.  The Psychology degree at CMU gives you a lot of leeway in terms of extra classes you want to take, so I was able to take a bunch of core science courses, which are required for nutrition.  There are also such a wide variety of Psychology courses available, so you are able to study all areas of psychology—cognitive, social, developmental—and can really get a well-rounded understanding of the field.
My two favorite classes (besides Nutrition with Paula Martin) that really influenced my educational career were Physiology taught by Phil Campbell and Stress, Coping, and Well-Being taught by David Creswell.  
The best experience I had at CMU was working in an undergraduate research lab in the Psychology department.  I worked in the Health and Human Performance lab under the supervision of David Creswell.  Being able to conduct psychological studies and later train other research assistants was an invaluable experience that helped me gain confidence and skills.  I got hands-on experience with many types of software and research protocols that I would not have been exposed to in the classroom. 
In addition, Paula Martin, the registered dietitian at CMU, also became my mentor and I was able to work with her my entire senior year to get experience in the Dietetic field.  Working with her made me confident that I had chosen the correct career path and she was able to offer me invaluable insight into the field.
Do you have advice for undergraduates pursuing a degree in Psychology?
My advice is twofold: don't limit yourself in terms of your career path—your options are honestly limitless, and get involved in undergraduate research, even if you do not plan on continuing on in the research world.  You will learn so much and it will open tons of new doors for you.
Social Psychology Ph.D: Janine Dutcher (DC '10)
Bachelor of Science in Psychology, 2010
What are you doing now?
I just finished my 5th year in a 6-year PhD program in Psychology at UCLA. UCLA's program requires that you major and minor in an area of psychology, so I am a social psychology major, and a health psychology minor.
I am in a lab that focuses on social neuroscience. So part of my training is coursework, but the majority is research training. I have taken classes in psychoneuroimmunology, social psychology, neuroimaging methods, advanced experimental statistics, and diversity science, among others.
Why this program, and what's exciting for you about this field?
After getting involved in a number of different research opportunities at CMU and Pitt, I ended up falling in love with Social Neuroscience and Health Psychology. It became clear that I was most interested in the research part, and I began to seek out opportunities for PhD training that blended these two disciplines of psychology. Ultimately, UCLA's program fit my interests best, and I was lucky enough to be accepted into their program.
For many years, Western scientists and science consumers have believed that mind and body are separate entities. The most exciting part of my research field is that we are continuously proving this notion is incorrect. One's psychological status can have major impacts on physical health, and vice versa. Research in this field uses many methods to establish the neurobiological ways in which psychology and physical health are interrelated, like neuroimaging, gene expression, and behavioral manipulations.
Now, many physicians recognize that psychological interventions, such as mindfulness meditation, cognitive behavioral therapy, and yoga, can have long-lasting effects including slowed disease progression, enhanced physical functioning, and general life-enjoyment. I feel fortunate that I get to change minds and change futures.           
What do you plan to do in the future?
The research bug bit me hard. So I hope to continue to conduct research in whatever fashion I can upon completing my degree. I'd love to become a professor at a research university and have the opportunity to train the future social neuroscientists that will continue this important work!

Tell us about your time at CMU and your experiences in the Psychology Department.   
The CMU psychology department was such a wonderful community. I always felt welcomed and supported, and that is a really special aspect of this program.
I fondly remember two courses. I took Dr. Kotovsky's Intro Psych course was a great survey of the field, and his jokes helped to shatter the idea that professors are stuffy and uninteresting. I took Dr. Cohen's Health Psych course my senior year. I learned so much about the early beginnings of health psychology from that course—I STILL reference what I learned 6 years ago!
I was fortunate to work with two different faculty members in research (Drs. Reder and Creswell). It is not common outside of CMU to be able to do research as a sophomore, but Dr. Reder gave me that opportunity. I learned so many of the research basics from my time working with her and her graduate students.
I then worked with Dr. Creswell on my Senior Honors Thesis, which opened my eyes to a whole world beyond cognitive psychology. Dr. Creswell's enthusiasm for research (well, really, everything) was contagious and he and I are still collaborators!  We have worked on a few projects together while I have been at UCLA, and are planning to write a grant together.
I also received regular guidance from Dr. Behrmann, and she always found a way to calm whatever anxieties I had about taking the GRE, applying to graduate school, excelling in my classes, etc. She was my advisor for 4 years, and I really grew from her mentorship.
Do you think CMU prepared you for what you're doing now?
One of the things that CMU students often don't realize until they've left is that the rest of the world is not so efficient. You think every campus wireless Internet extends half a mile past the campus border? Think again.
Most schools don't even have room for you to take more than 3-4 classes at a time. I remember a couple semesters of 6+ classes while I was at CMU. I learned to work under pressure, and that has served me incredibly well in graduate school.
One of the more surprising things was how prepared I was for the statistics part of my grad coursework. Dr. Seltman's Statistics course is incredibly thorough, and came in handy during my first year of graduate school when everyone else in my program was worried about doing well.
Do you have advice for undergraduates pursuing a degree in Psychology?
Take a few different types of classes early. Does one speak to you?
Decide if you want to do research, and then do it!
Take extra writing courses, especially if you hate to write. I minored in Professional Writing while at CMU, and learning from experts in writing helped me refine my knowledge in psychology to be able to describe concepts to a naïve audience.
Take advantage of the brown bags and research talks—this is ultimately how I decided what field I was interested in.
Be well-rounded. Do IM sports, work on campus, join a club, or take classes outside of your major. Even if you end up going to graduate school in psychology, you will be amazed at how much better you are at understanding psychological concepts if you have been exposed to many disciplines.
Don't be afraid to ask for help. Attend office hours and get to know your TAs and professors. They have a lot of knowledge and insight to share.
Education: Sara Mouhktar (DC '13)
Bachelor of Science in Psychology, 2013
Tell us about what you are doing now?
Currently, I'm a proud City Year member in an AmeriCorps education program, working in a Milwaukee Public School.
What made you decide to do this kind of work?
Wow. Well, I have to say that it may have been my freshman or sophomore year at CMU, when I took a Child Development course in the Psychology Department. I absolutely fell in love with learning how we learn – and how we can help foster learning in the classroom. I continued to be really passionate about psychology, human nature, cognition, behavior – it led me to working in South Africa for a few months abroad. I was a teaching intern at a secondary school there, and also collected data for my Senior Honors Thesis.
My academic and personal experiences helped me know that I wanted to go into education and youth development. I went to Teachers College at Columbia University and got my Masters in Developmental Psychology, and I couldn't be happier to work with middle school students now. I would not have been here without CMU – I gained so much research and education experience through the Psychology department (even enough to conduct my own NSF-funded study one summer, which is in the process of getting published!).
What do you plan to do in the future?
I'm really not sure! Maybe I'll have a role in a school, or a classroom. I also love being a student, so maybe going back to graduate school! 
Talk a little bit about your time at CMU and your experiences in the Psychology Department. 
I LOVED my time at Carnegie Mellon, and the Psychology Department. The professors here really cared about me, and challenged us every day. I enjoyed and was excited about a lot of my classes, and I was lucky enough to develop close relationships with my professors. I don't think I realized it until after I left – but CMU prepared me so much for my life afterwards. I loved attending, and being part of, the Research Methods classes presentations at the end of the semester, Psychology Socials, and so many more fun events!
Do you think that your time at CMU prepared you for the work you're doing now?
Completely! I have to say I am continuously grateful for so many of the psychology professors, but especially Dr. Sharon Carver and Dr. Erik Thiessen. Dr. Carver was my advisor since the beginning, and she helped me with so much – from personal advice, to aiding me with what I can do academically, to making me believe can be impactful, successful, to finally having confidence in myself. Dr. Thiessen also is so amazing! I had so much fun working in his lab, and remember emailing him at all hours asking for help with a grad school application or a research concept. Dr. Thiessen introduced me to the research world, and I absolutely loved it
Do you have advice for undergraduates pursuing a degree in Psychology? 
Talk to the professors! Ask them for advice, for help – they have truly impacted my path and I am so grateful to still be in touch with them today.
If you like research, get into a lab – even if it's volunteering – as soon as you can! It can take a while, I've learned, to know what you want and like to do, so it's great to try new things to learn what you do and don't want to do in your academic life. 
Everyone says this – but it's so important: go to office hours!
Finally, don't be afraid to be a leader. I was nervous about being Psi Chi President my last year but had so much fun and learned so much along the way!
Human-Computer Interaction: Siyan Zhao (DC '14)
Cognitive Science, B.S. 2014
Tell us about what you are doing now.
I just began my PhD program in the Human-Computer Interaction Institute (HCII) at Carnegie Mellon University.  Before that, I worked at Disney Research Pittsburgh on haptics technology for one year. 
Haptics technology provides touch feedback in devices. Our skin, as the largest sensor on our body, provides us with rich and dynamic touch input. However, compared to the growing amount of devices that are equipped with advanced visual and auditory displays, our sense of touch is rarely exploited. Therefore, haptic technology is a quickly progressing area, aiming to digitally simulate our rich sense of touch.
What made you decide to apply to this kind of program?
During my senior year, I applied to the HCI program at CMU. After getting admitted to the program, I felt I wasn't quite ready to start a PhD yet.  I wanted to be more certain 1) whether a PhD program was a good fit for me and 2) whether research was what I wanted to spend a lot of my time doing.  I chose to take a year off and explored other options. Working in a semi-industrial environment gave me a new perspective on research and made me think a lot more about how to apply research to real-life applications.  This got me excited to start the PhD program. 
The most exciting part about HCI for me is that it is so multidisciplinary. It inspires people from different fields to work together and is a valuable learning process.  As a person with a psychology background, I want to use the knowledge I've gained about people as the basis to build and improve technology.
What do you plan to do in the future? 
Research!!  I am very excited to see what HCII has for me for the next 5 - 6 years.  I am most interested in research that has a basis in understanding how people think and perceive the world but applies that knowledge to real-world applications.
Talk a little bit about your time at CMU and your experiences in the Psychology Department.  
I really miss my 4 years in CMU. Admittedly, it was stressful and extremely busy, but the friends and memories I made were priceless. Also, the 4 years was a great time to explore different interesting courses and areas (something I wish I had done more during my time there).
I think one really good thing about the Psychology curriculum (and actually CMU in general) is that it encourages students to take more courses in other areas.
Another thing I really miss about the Psychology Department is how friendly the faculty members were. All the professors were extremely helpful and open about having students working in their labs. There are some social events organized by Psi Chi/ PsychSAC that invite faculty members to socialize with students outside of class. Although this sounds intimidating, those events were super fun and they really made me realize how easy it was to talk to the professors.
Do you think that your time at CMU and what you did in the Psychology Department prepared you for the work you're doing now?  How? 
The research experience I got from the Psychology Department definitely prepared me for the PhD program. I started volunteering in Dr. Anna Fisher's lab in my freshman year, doing very simple tasks at first. In my junior year, Dr. Fisher encouraged me to apply for a SURF grant, and under her guidance, I worked on an independent project for the rest of the 2 years.
Because the professors in Psychology Department were very open to working with students on projects, in my junior year, my teammate in a research method class and I approached Dr. Roberta Klatzky and expressed interest in working with her on a project on haptics.
I am very thankful for all these research experiences that the Psychology Department made possible to me during my undergraduate years. The mentorship with Dr. Fisher and Dr. Klatzky was invaluable. Under these great peoples' guidance, I was able to grow into the more independent researcher that I am today.
What advice would you give to undergraduates who are pursuing a major in Psychology? 
Reach out to professors you are interested in working with. They are not intimidating AT ALL as you think they are. If you have an inclination to work someone, send them a quick email about your background and why you are interested his/her research, with a copy of your resume attached.  You never know where that email will take you. :-)
Recruiting: Veronica Gnaman (DC'15)
Bachelor of Arts in Psychology, 2015
Tell us about what you are doing now.
I'm currently on the Talent Acquisition team at a Silicon Valley startup. As a full-cycle recruiter, I'm responsible for partnering with hiring managers in order to find strong candidates that match their team's needs. Often times, I'm meeting with managers, conducting phone screens, or organizing interviews. I just hired my first candidate, and when I told her the news, she stopped breathing for a second- definitely the best part of the role.
What made you decide to do this kind of work?
Up until my junior year, I was hoping to pursue the route of becoming a Clinical Psychologist. I was taking the right courses, and involved in research. But in junior year spring, I studied abroad in Paris, and was looking for an internship as an excuse to stay during the summer. I ended up finding an internship at a French startup accelerator, and I was immersed in the world of "two dudes and their laptops taking on the world". I knew I wanted in, so senior year was dedicated to shifting my coursework so I could find out how my skills could be used in that type of environment. 
What do you plan to do in the future? 
The Talent Acquisition role has been helpful in opening the door for me to understand the employee lifecycle, so I'll be exploring a bit more in that space.
Talk a little bit about your time at CMU and your experiences in the Psychology Department. 
I start most of my sentences with "I read this research study that found…". I truly enjoyed my Psychology Courses because they allowed me to explore topics I'd always been interested in at a deeper level. 
My two favorite classes were Seminar in Intervention with Professor Williams because of the practical components, all the stats classes with Professor Weinberg, Professor Seltman and Professor Gaugler because these quantitative skills are truly the ones which have pushed my skill set further, I also liked the Relationships class with Professor Feeney, because the subject matter was incredibly fascinating, and she's incredible at teaching. My proudest moments would have to be presentation days for Research Methods courses. Always fantastic to have a semester's worth of work packaged and neatly presented.
Do you think that your time at CMU and what you did in the Psychology Department prepared you for the work you're doing now? 
CMU was an important part of the formula that has gotten to me where I am. The foundation that you build, and the opportunities that come from that foundation were incredibly valuable in finding opportunities that fit. From the academic perspective, I am always thankful to professors who had me in the office during office hours. And from the Dietrich perspective, I am incredibly grateful to events like Under Construction, which was a perfect opportunity for networking with alumni.
What advice would you give to undergraduates who are pursuing a major in Psychology? 
Explore early and often. Reach out to alumni who have been in your shoes, because insights on their journey can be helpful in finding your own.