Cognitive Psychology / Cognitive Neuroscience
What psychological and neural mechanisms support human perception, learning, memory, language, reasoning, and problem-solving?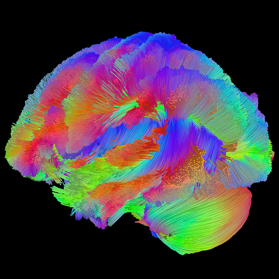 The Department of Psychology at Carnegie Mellon has been at the forefront in studying these questions for over 50 years. Our programs are unique in their strongly interdisciplinary emphasis on the precise specification of the mechanisms underlying mental processes, often incorporating neuroscientific data and computational models. Another hallmark of our programs is their integration across different levels of analysis, from single cells and neural circuits, to brain systems and their interactions, to psychological models, to large-scale simulations and intelligent systems.
In investigating these problems, we utilize a variety of behavioral methods, neuropsychological analyses, functional neuroimaging (including EEG, MEG, and both functional and structural MRI), developmental populations, and computational modeling and simulation. We also collaborate closely with researchers in many other departments and colleges at Carnegie Mellon, including Biological Sciences, Biomedical Engineering, CNBC, Computer Science, Human Computer Interaction, Machine Learning, Philosophy, Robotics, and Social & Decision Sciences, and our neighbors at the University of Pittsburgh (particularly through the CNBC), and a growing list of local corporations. Our faculty also participate in several different training programs:
Graduate Ph.D. Program in Psychology with tracks in Cognitive, Developmental, or Social/Health
Graduate Ph.D. Program in Neural Computation with tracks in Neural Computational or combined Ph.D.s with Machine Learning or Statistics
Graduate Certificate Program through the Center for the Neural Basis of Cognition