Grad News
As the Grad PR, my mission is to update the department on recent news & events that happen to graduate students. I will thus be providing information on the latest research milestones and achievements of Psychology graduate students, and will keep everyone posted throughout the year.
Welcome back from winter break! I hope the restorative effects of holiday time and cozy weather have carried forward into a strong start to the Spring semester. Before the little layer of snow we got today melts, please have a read through the most recent accomplishments of our graduate students below ~
Paper Submissions & Publications
Gianferrara, P., Betts, S., & Anderson, J. (under review). Periodic tapping mechanisms of skill learning in a fast-paced video game. Journal of Experimental Psychology: Human Perception and Performance.
Murphy, T., Nozari, B., & Holt, L. (under review). Transfer of statistical learning from passive speech perception to speech production. Psychonomics Bulletin & Review. Read the preprint here.
Tim's study found that short-term changes in participants' speech productions correspond to short-term changes in their perception of speech. While it is known that statistical learning drives changes in speech perception, the corresponding changes they observed in speech production are novel. The experimental paradigm detailed in this paper has the potential to answer a number of questions about how speech perception and production are linked in the brain.
Robert, S., Ungerleider, L., & Vaziri-Pashkam, M. (2023). Disentangling object category responses driven by dynamic and static visual input. Journal of Neuroscience, 43 (4) 621-634. DOI.
Sophie's study was featured in the journal's This Week in the Journal, and was also featured in a Dietrich College press release, which was picked up by some news outlets and even translated into Spanish and French. 
  Conference Presentations and Talks
Kim Nestor had an abstract accepted for the annual Organization for Human Brain Mapping meeting entitled, "Phasic recruitment of basal ganglia and cerebellum in shifts of cortical modularity," with co-authors J. Rasero, R. Betzel, A. Gerlach, P. Gianaros, and T. Verstynen.
Data from Austin Luor's first/second year projects were invited as a podium presentation at the Association for Research in Otolaryngology. The talk will be called, "Statistical regularities across task-irrelevant dimensions impact auditory decisions," and has co-authors Sahil Luthra, Barb Shin-Cunningham, Adam Tierney, Fred Dick, and Lori Holt.
Maria Chroneos had an abstract accepted for the annual Vision Sciences Society meeting entitled, "Sinusoidal smooth pursuit after childhood hemispherectomy," with co-authors Shawn Willett, Sophia Robert, J. Patrick Mayo, and Marlene Behrmann.
Max Kramer had an abstract accepted for the annual Vision Sciences Society meeting entitled, "Functional contributions of the dorsal pathway to shape perception: evidence from intracranial recording," with co-authors Vlad Ayzenberg, Zhengjia Wang, Christina Patterson, and Marlene Behrmann.
Sophie Robert had an abstract accepted for the annual Vision Sciences Society meeting entitled, "Probing the neural plasticity of space- and object-based attentional processing in childhood hemispherectomy," with co-authors Michael Granovetter, Christina Patterson, and Marlene Behrmann.
Professional Development
Kim Nestor applied to the Merck's Innovation Cup summer training program to be a part of the machine learning team.
Other News
Max Kramer had a major breakthrough in his development of a novel analysis pipeline for intracranial recording data and has localized category selective electrodes in his first patient!

A recent alumnus from our graduate program, Casey Roark '19, has just accepted a position as Assistant Professor of Psychology at University of New Hampshire!

Congratulations to Urszula Oszczapinska and Austin Luor for successfully completing their Brain Bags for the CNBC 3rd year requirement!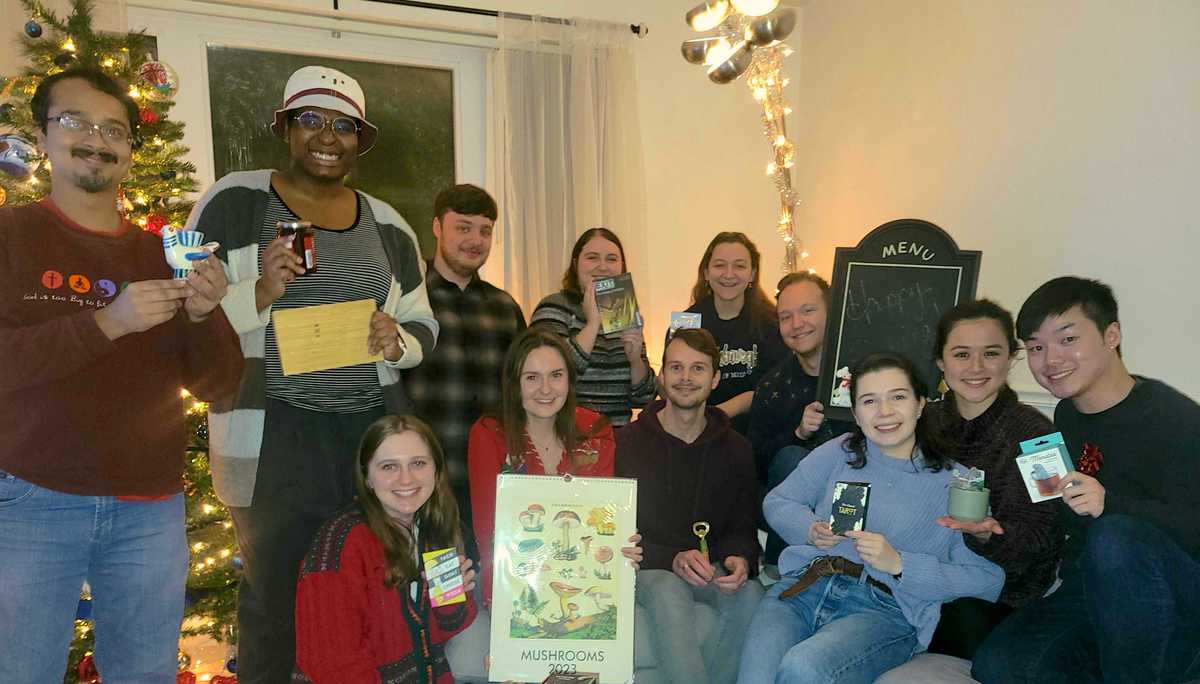 CMU Psychology does "White Elephant + Ugly Sweater Party" to get the holiday spirit going and celebrate the beginning of Winter Break!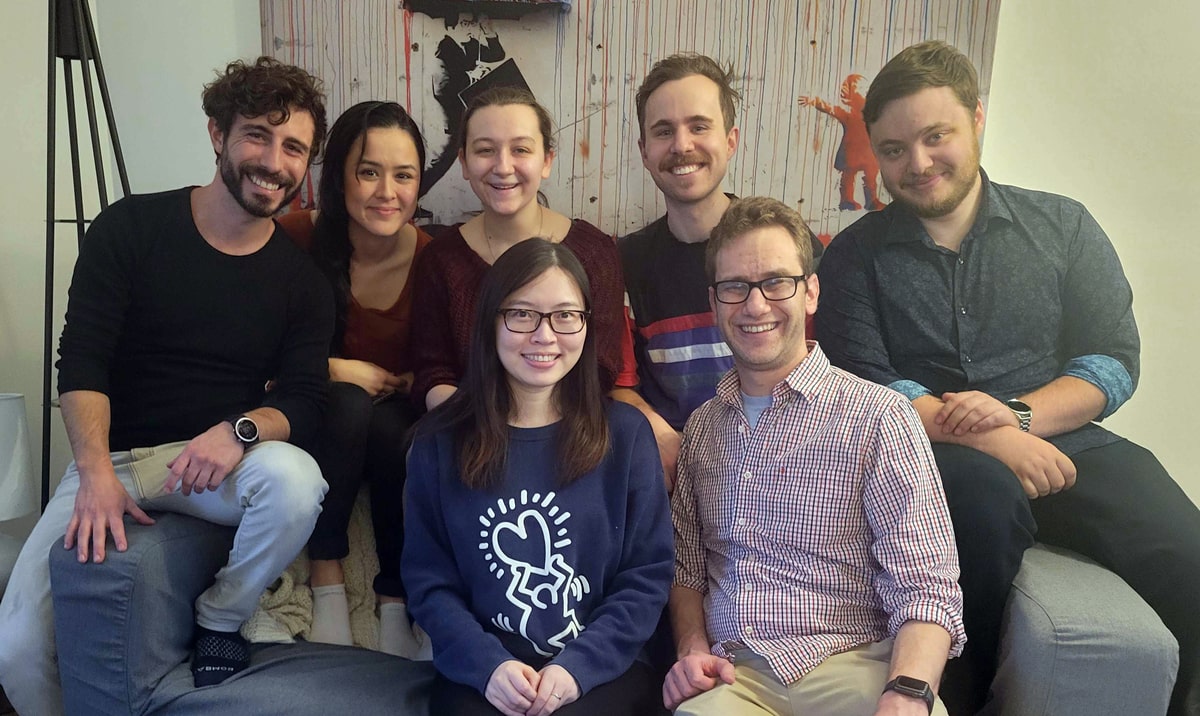 The Behrmann Lab goes skiing + snowboarding to take advantage of some fresh (and not so fresh) snow upon returning from the break. Photo from après-ski brunch.
Congratulations to everyone for their many achievements so far this semester. Looking forward to seeing you at one of the department socials. Happy Beginning of Spring!