The Department of Psychology at Carnegie Mellon University strives to be a community that is academically and intellectually rigorous, as well as being diverse, inclusive, and respectful to all of its members. We aspire to promote a collegial professional environment in which all individuals can thrive and do their best work with community support and free from harassment, intimidation, or disrespect.
Funding for Diversity and Inclusion Initiatives
The department has created two new permanent funds to support diversity and inclusion initiatives. One is available to support diversity initiatives across the department, while the other is specifically focused on graduate student-related initiatives. Members of the department can apply for support from these funds by completing this short application.
Graduate Student Community Outreach
Contacts: Patience Stevens and Raouf Belkhir
The Psychology Outreach Program organized by the graduate students of the Psychology department at Carnegie Mellon University (CMU) has been ongoing since early 2017. We conduct 30-minute workshops with middle- and high-school students from under-resourced and underrepresented backgrounds in four areas: social psychology, cognitive psychology, cognitive neuroscience, and developmental psychology. The workshops include time for Q&A's, games, and demonstrations of interesting psychological phenomena. Through these workshops, we hope to inspire and bring psychological research closer to these students. Some of the highlights from the past include "Super Saturday"--a half-day, tuition-free, academic enrichment event with Breakthrough Pittsburgh at CMU--and our visits to Sci-Tech High School, where we presented to a small group of students in their psychology class.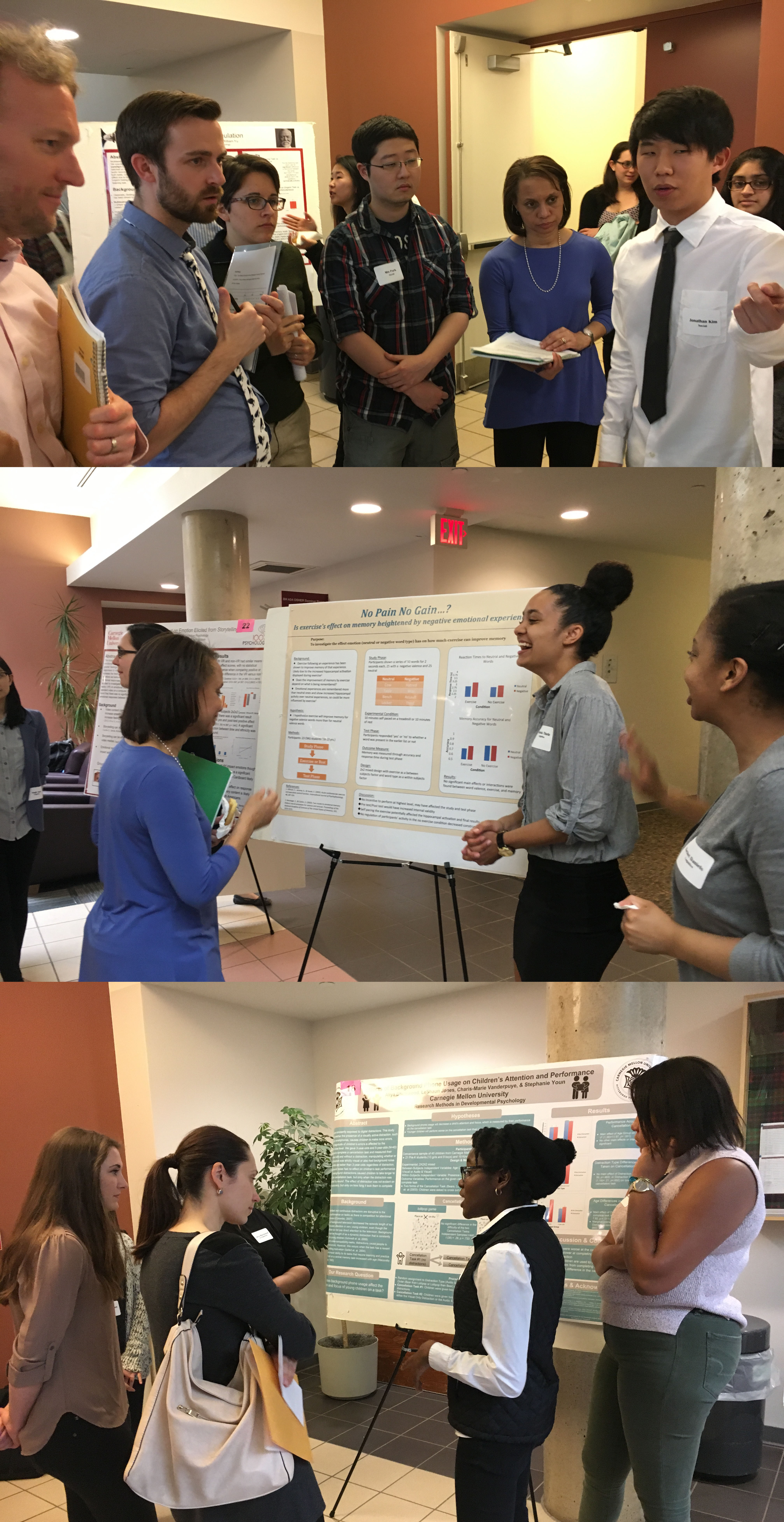 Relevant Courses in Psychology
85-241: Social Psychology
85-350: Psychology of Prejudice
85-357: Navigating Race and Identity in America
85-358: ProSocial Behavior
85-377: Attitudes and Persuasion
85-446: Psych of Gender
For more information contact the Undergraduate Program Advisor,
Erik Thiessen
.