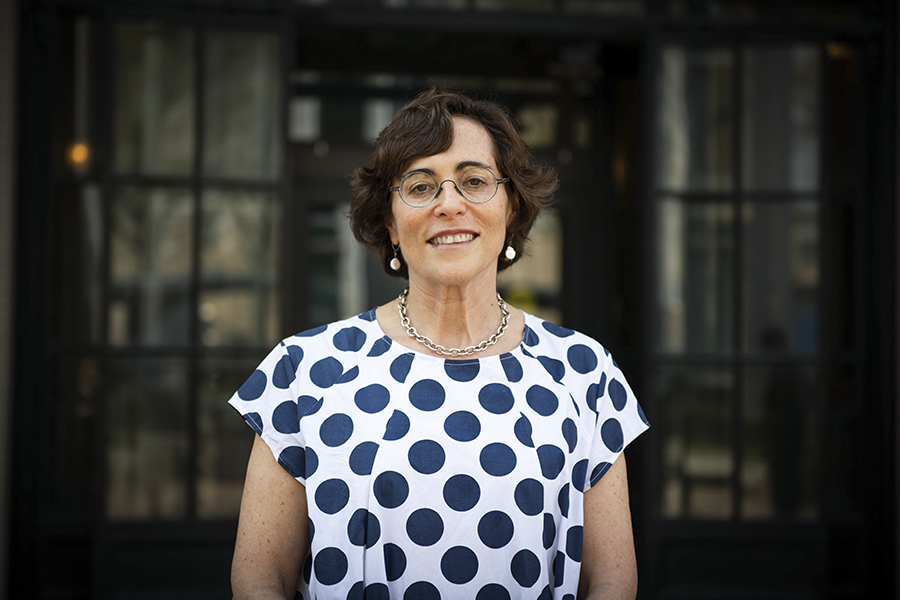 March 02, 2020
Behrmann Honored for Contributions to Science
By Stacy Kish skish(through)andrew.cmu.edu
Media Inquiries
Stacy Kish
Dietrich College of Humanities and Social Sciences
Carnegie Mellon University's Marlene Behrmann, Thomas S. Baker University Professor of Psychology and Cognitive Neuroscience, has received the Cognitive Neuroscience Society's Fred Kavli Distinguished Career Contributions Award as well as the Vision Sciences Society's 2020 Davida Teller Award.
Behrmann's trailblazing research combines behavioral investigations and brain imaging techniques with both normal and impaired individuals to understands the mechanisms by which the brain interprets the signals from the eyes and yields meaningful visual perception. Her research also focuses on an array of developmental disorders from autism to dyslexia and she has recently been studying brain plasticity in children who have large surgical resection of their brain (for the management of epileptic seizures). Finally, Behrmann's research has studied adults who have suffered varying degrees of brain damage caused by stroke or tumors.
"The Kavli honor is really quite surprising. I am both extremely grateful and privileged and a little shocked," said Behrmann. "It is particularly nice to receive this recognition from the Cognitive Neuroscience Society, because this society was the initial champion of this entire field."
The Fred Kavli Distinguished Career Award honors senior cognitive neuroscientists for their distinguished career, leadership and mentoring in the field of cognitive neuroscience. This award is sponsored by the Kavli Foundation.
 "I am really excited to be the recipient of the Davida Teller Award, especially because this award recognizes a female vision scientist," said Behrmann. "I am especially honored as this award also places emphasis on a commitment to equity and a strong history of mentoring, two things that are of great importance to me."
The Davida Teller Award is in honor of Professor Davida Teller's exceptional scientific achievements, commitment to equity, and strong history of mentoring. The award is given to a female vision scientist in recognition of her exceptional, lasting contributions to the field of vision science.
"Dr. Behrmann is a superb, world-class scholar who has pushed the envelope on our understanding of human cognition and its neural basis," said Michael J. Tarr, the Kavčić-Moura Professor of Cognitive and Brain Science and head of CMU's Department of Psychology.  "Not only does Dr. Behrmann's stellar scientific career encompass a wide range of important insights into how our brains function, but she is a dedicated and outstanding teacher and mentor who is helping train the next generation of leading brain scientists."
Behrmann will present her Kavli lecture on Saturday, March 14, in Boston and her Teller lecture on May 18, in St. Pete Beach, Florida.