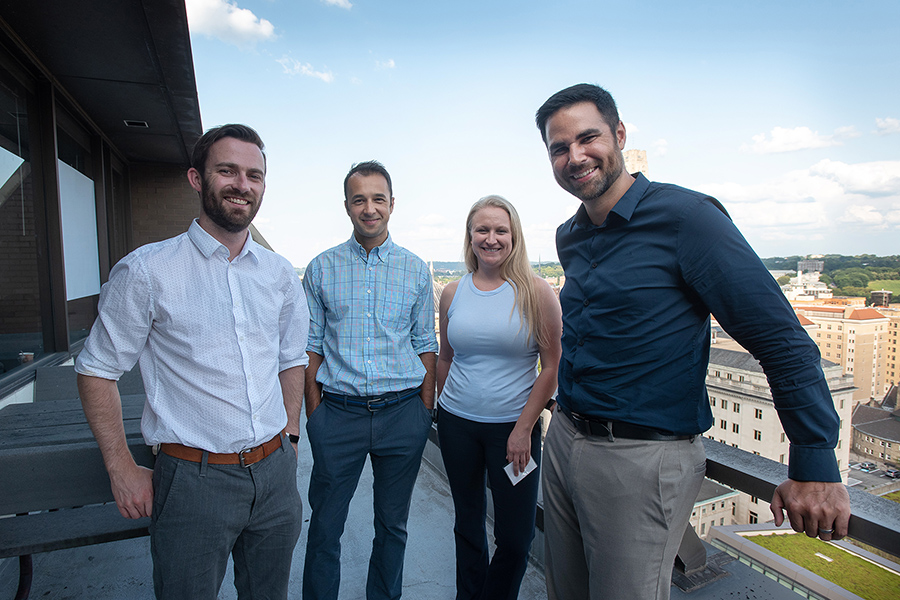 September 24, 2019
Conference Assembles Self-Affirmation Researchers
More than 50 researchers in the self-affirmation community gathered in Pittsburgh this summer for the Self-Affirmation: Mechanisms and Theory Conference.
Previous research has indicated that self-affirmation — the process of identifying and focusing on one's most important values — is an effective approach to stress management. The conference highlighted three areas of self-affirmation research: health, education and social behavior.

Organized by Carnegie Mellon University's Janine Dutcher and Kody Manke and the University of Pittsburgh's Kevin Binning and Omid Fotuhi, the conference was an opportunity for junior and senior researchers to discuss the field of self-affirmation and learn from one another.