Executive Leadership Program
Understand what it takes to anticipate disruption and successfully lead without limits.
---
June 6 - July 1, 2022 | Pittsburgh, Pa. | 145 hours |  10 TEUs | $60,000
The Carnegie Mellon Executive Leadership Program is an immersive, month-long residential program that balances classroom instruction, practical application, and hands-on experiences for full-scope leadership development. Participants progress through four modules that emphasize effective leadership through higher management skills, innovation culture, emerging technologies, and executing to impact financial and social results. With engaging classroom instruction, the program includes panels, site visits, executive coaching, mentoring, team building, two live case studies, and an experiential project tailored to each executive's unique organization-specific challenges. Participants will gain valuable and current insight from faculty, business leaders, and expert guest speakers. Moreover, the program offers invaluable networking opportunities with a select group of peer leaders, encouraging knowledge-sharing and synergistic learning.
As a result of this program, participants will:
Develop the knowledge and agility necessary to drive change within a rapidly evolving environment.
Develop higher executive management skills, including adopting a strategic approach, a deeper understanding of analytic tools, and the ability to both drive and advocate for organizational innovation.
Develop the ability to create and manage a culture of innovation, including mastery of process, tools, resource allocation, and the people factor.
Develop your understanding of emerging technologies, how they are (and will) disrupt the business world, and how to effectively prepare.
Hone your ability to apply these skills to execute effectively and immediately in your own organization. 
Who should attend?
This program is designed for senior level executives. Recommended participants include:
business executives with leadership positions no more than two levels removed from the CEO and/or selected as a key person in the organization's succession plan
c-suite executives in small/medium-sized enterprises
senior executives/administrators with 20 or more years of professional experience leading large organizations and/or initiatives
GS-15 federal employees with senior director, executive director, head, and/or chief (x) officer titles/positions
senior executive service and executive service federal employees
The Dynamic Leader
Change begins with dynamic, agile leaders who can break through when challenges arise.
Today's business climate is marked by shifting global trends, increased pressure from new and different competitors, and the need to respond to and adapt to change.
More than ever, organizations need inspired and effective leaders in order to produce a sustainable competitive advantage.
Key Takeaways
Learn to create star performers, including maximizing the role of leadership and followership.
Develop effective change management tools for complex organizational environments.
Master informal organizational networks in order to effectively manage beyond hierarchy.
Build negotiation strategies and managing conflict in diverse teams.
Gain a deeper understanding of analytic tools (both advantages and pitfalls).
Recognize potential opportunities and appropriate techniques.
Learn to effectively communicate results and recommendations to executive level management.
Prepare to credibly advocate for vital organizational culture change.
Recognize how to use data analytics to innovate and improve operational efficiency.
Building & Leading a Culture of Innovation
Leaders must continually reinvent products and services, and build with agile development to keep up with constantly changing market demands. Mastering innovation is a strategic imperative for competitive advantage.
This module helps participants deal with the challenges of creating an innovative culture and better understand the people factor of innovation in teams. Learn to harness the innovation potential and tap into the right people as critical enablers for innovation.
With a variety of tools and resources, participants will be able to develop a personal action plan in order to immediately tackle the innovation challenges of their organizations and involve the right people in the innovation process.
Key Takeaways
Master principles, processes, and tools of lean innovative thinking.
Build products and services with agile development.
Engage customer discovery and the customer development model.
Understand the science of growth and modeling the business canvas.
Apply parallel thinking to foster a culture of innovation.
Recognize the importance of the people factor and innovation in teams.
Develop a thesis to drive your innovation portfolio.
Work with varying techniques to fill the top-of-funnel.
Set up processes to evaluate individual ideas within the portfolio.
Efficiently allocate innovation resources, setting a more effective budget.
Evaluate the augmenting of internal ideas through corporate venture capital and strategic business development.
Leveraging Disruption
The rapidly evolving landscape of technology and related security challenges requires an understanding of the business application and the ability to apply best practices to create solutions. This module exposes participants to research-based and applied examples with dynamic innovators, researchers, and thought leaders responsible for shaping the future.
With a blend of classroom sessions, site-visits to forward-thinking startups and research labs, participants will end this module with a deeper understanding of several emerging technologies and their rapidly expanding business applications.
Topics include artificial intelligence, machine learning, Internet of Things, virtual/augmented reality, cybersecurity, smart grid, blockchain, open edge computing, and dynamic platforms. This module concludes with a facilitated discussion on applications and future business models.
Key Takeaways
Understand the emerging technologies that will shape the future over the next 5, 10, 20 years and beyond.
Explore how emerging technologies are disrupting and shaping business and society.
Understand bottlenecks to fully integrating cutting-edge emerging technology into business.
Build an integration roadmap.
Learn how to prepare for disruption both professionally (your industry/business) and personally (family and greater society).
Work to proactively shape the development of these technologies towards more ethical processes, products, and outcomes.
Strategic Execution
The final module in this program aims to answer one question – how do you execute?
Focusing on experiential application, participants are provided with the knowledge and tools to effectively address the challenges they face every day, enabling them to develop a greater understanding of their own leadership style and create holistic strategies to be successful in different situations.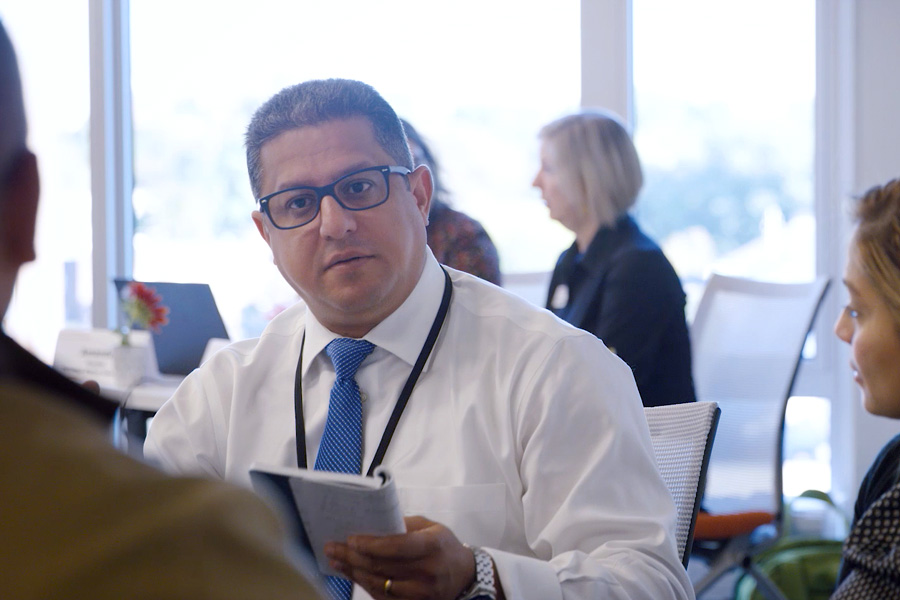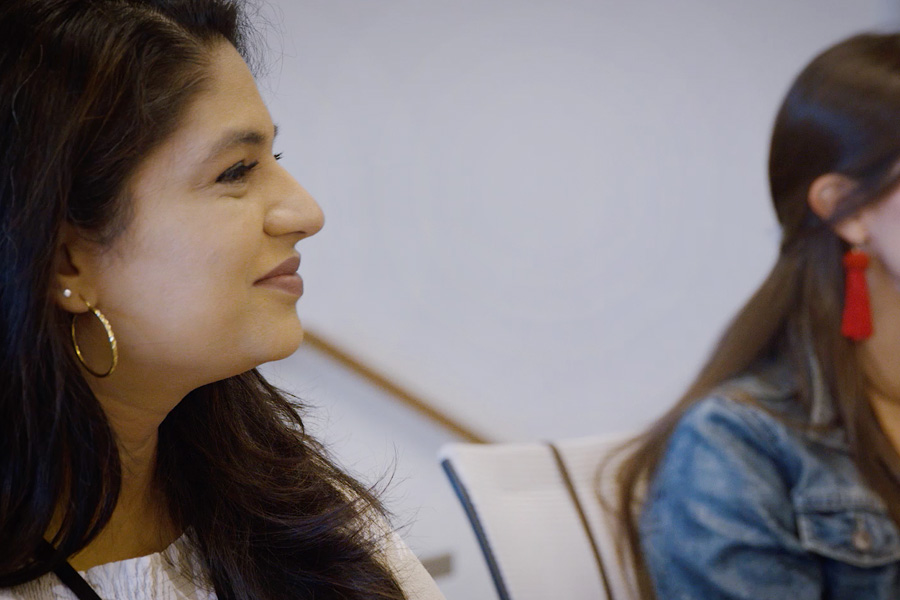 Contact Executive Education at Carnegie Mellon