Carnegie Mellon University's Growing Impact on the Local, Regional and State Economies
These are exciting times for CMU and the Pittsburgh region. Since 2016, the university's annual economic impact across Pennsylvania has surged by nearly $600 million — a 23% increase in just four years.
Key factors in this growth include an 11% increase in research enterprise and a dynamic set of new capital investments such as TCS Hall, ANSYS Hall and Tepper Quad.
At CMU, real-world outcomes drive everything we do. Our faculty, students, staff and alumni collaborate with industry and community leaders to create change, inspiring world-class innovation and entrepreneurship. Our breakthrough research and education in technologies like AI and robotics are attracting global corporations and creating new opportunities in every sector of the economy, from manufacturing to health care.
CMU is working to engineer groundbreaking solutions for global challenges while also developing partnerships that engage the community and drive economic growth. You can see these efforts from our National Robotics Engineering Center (NREC) facility in Pittsburgh's Lawrenceville neighborhood to the Hazelwood Green ecosystem taking shape in the Greater Hazelwood neighborhood in Pittsburgh.
CMU is proud of the 19,600 direct, indirect, and induced jobs it creates annually across the Commonwealth. These jobs require a variety of skills and levels of expertise, and many are in construction, food service, tourism, and transportation — industries that support well-paying jobs for individuals and their families far beyond the CMU community. As CMU's economic footprint grows, so do opportunities for our region to grow and thrive.
Together, we're working smarter. Transforming businesses, neighborhoods and lives. Together, we're forging a better tomorrow.
What Do the Numbers Really Mean?
"As we embrace this tech-driven economy, universities like Carnegie Mellon are playing a growing and central role in the innovation ecosystem, helping to drive regional and national economic growth. This latest impact report underscores our commitment to the community and the special, symbiotic relationship that Carnegie Mellon has with this city, this region, the Commonwealth of Pennsylvania, and the public, private and nonprofit partners that we work closely with every day."
Farnam Jahanian
President of Carnegie Mellon University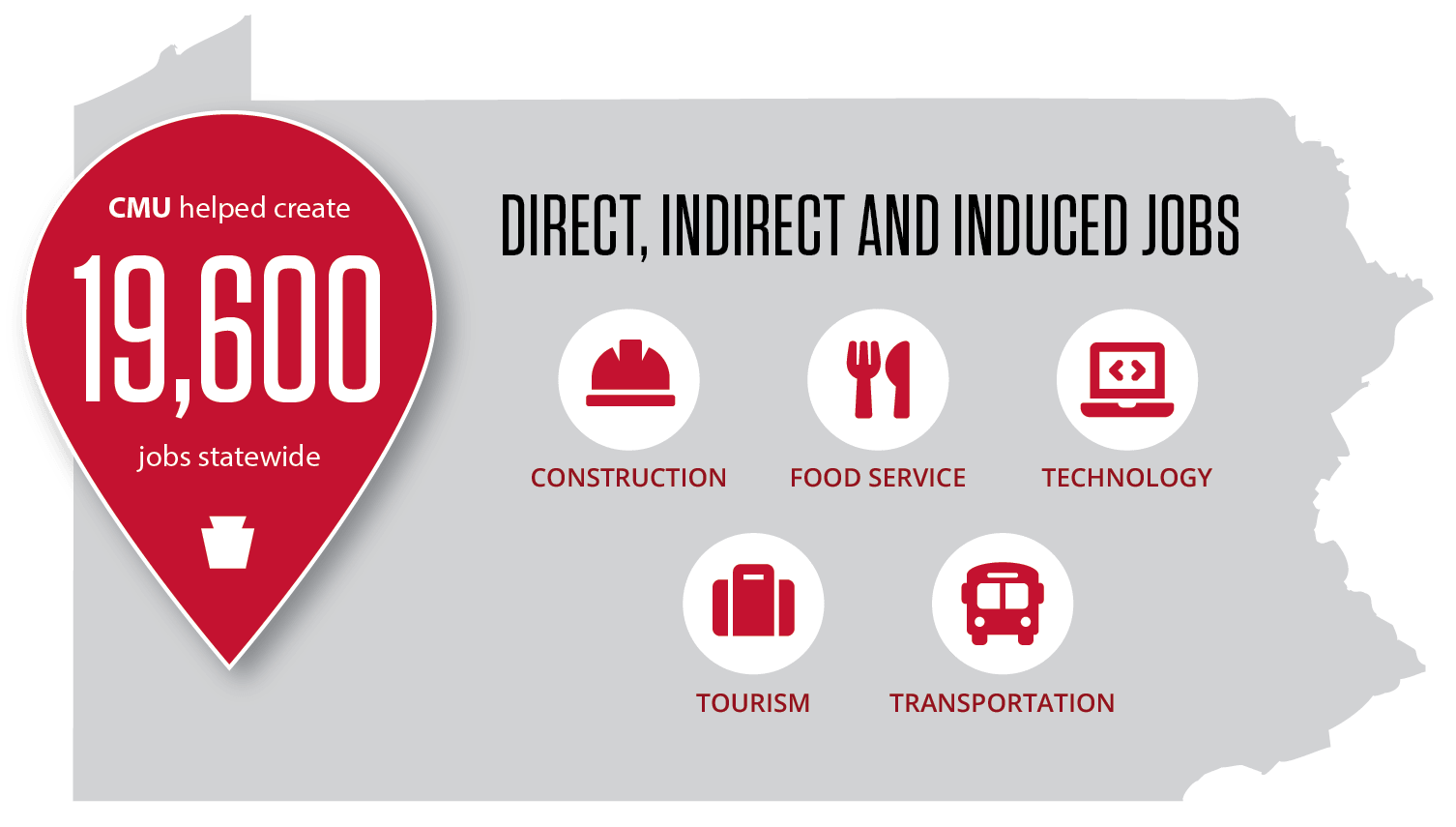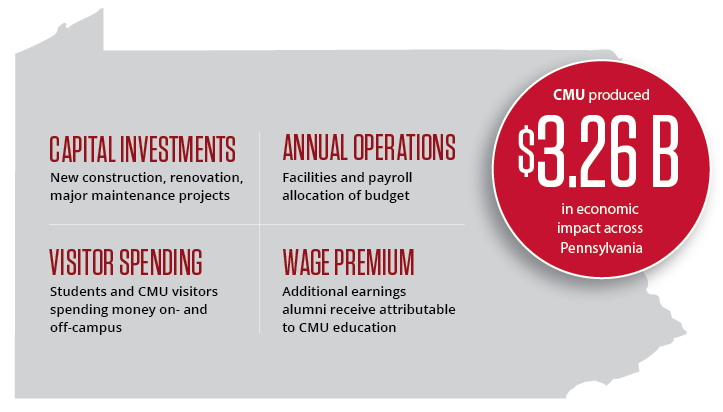 2019 State and Local Impacts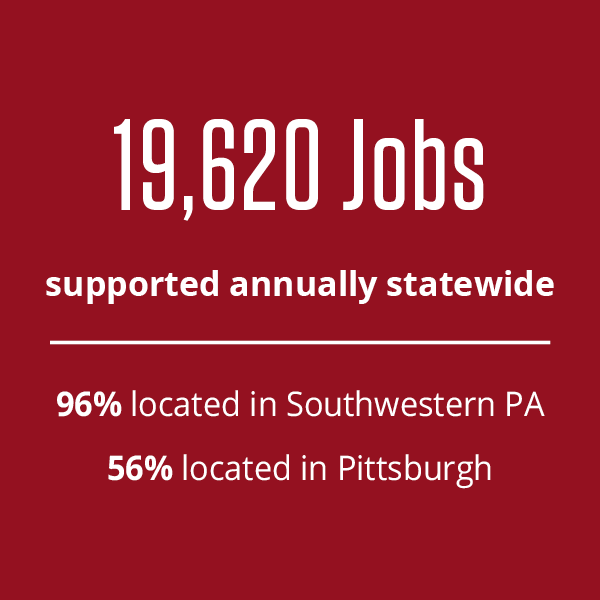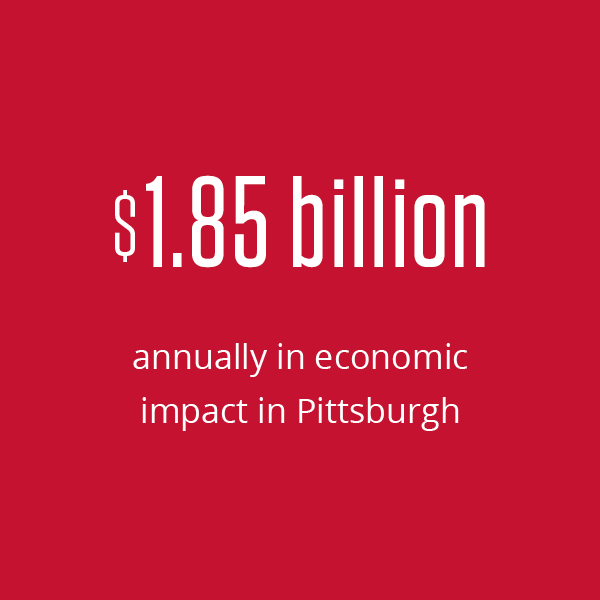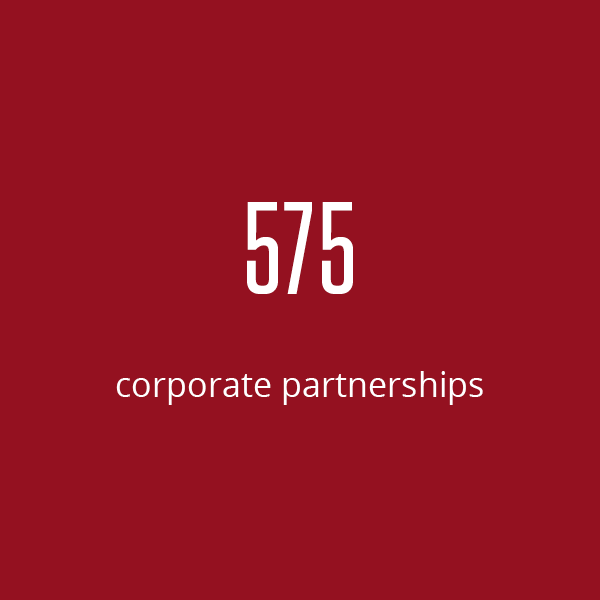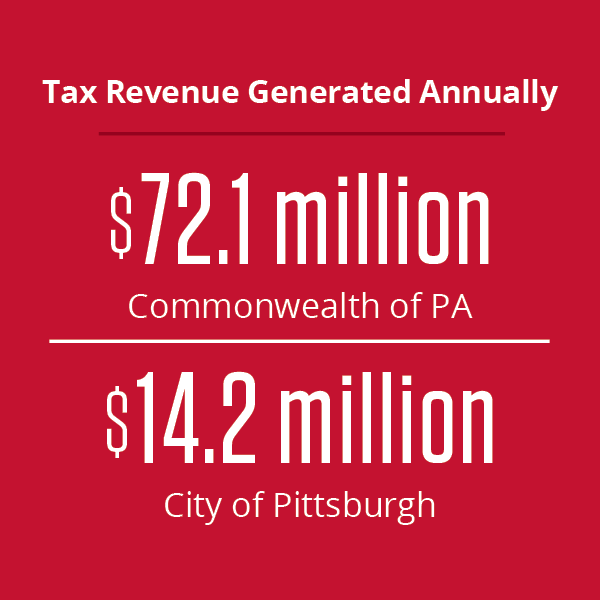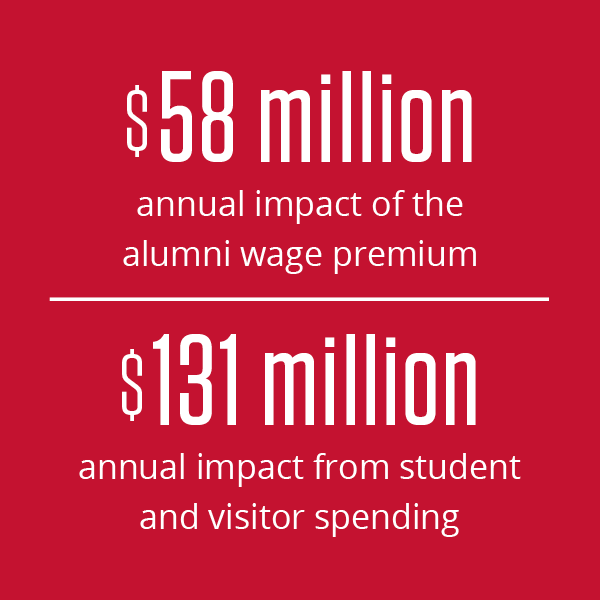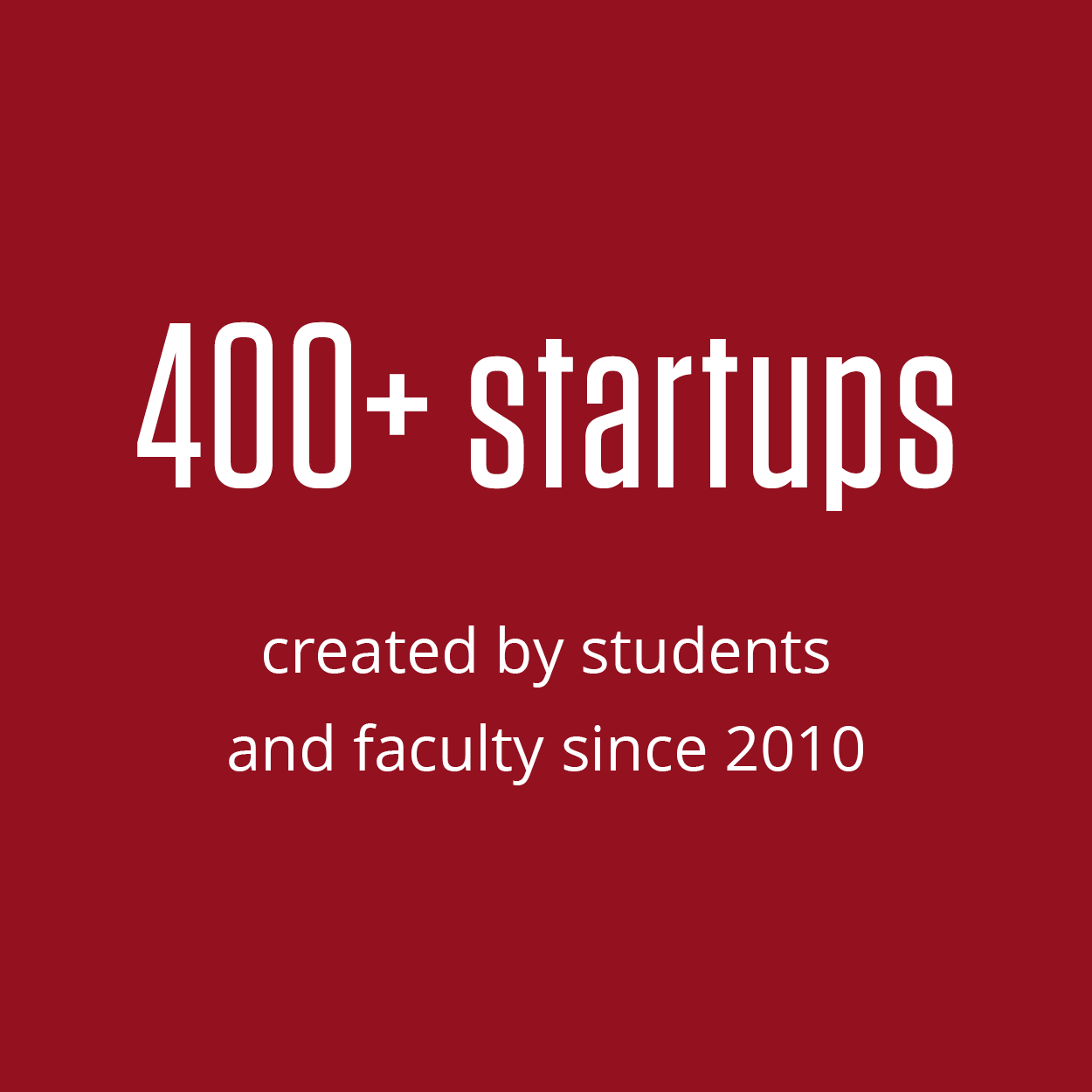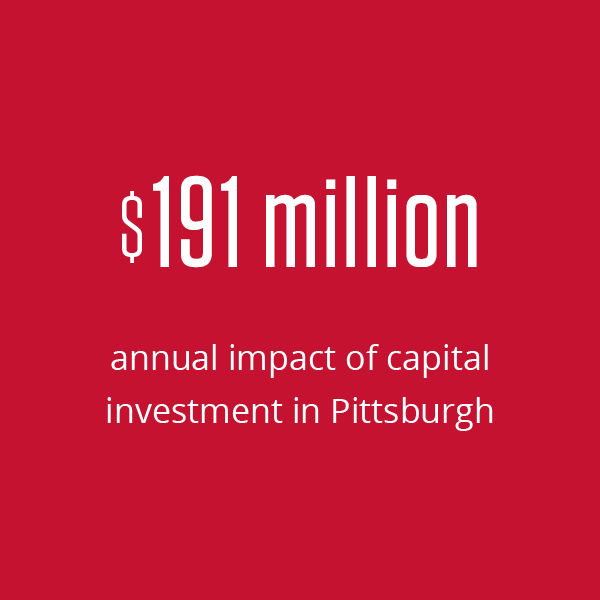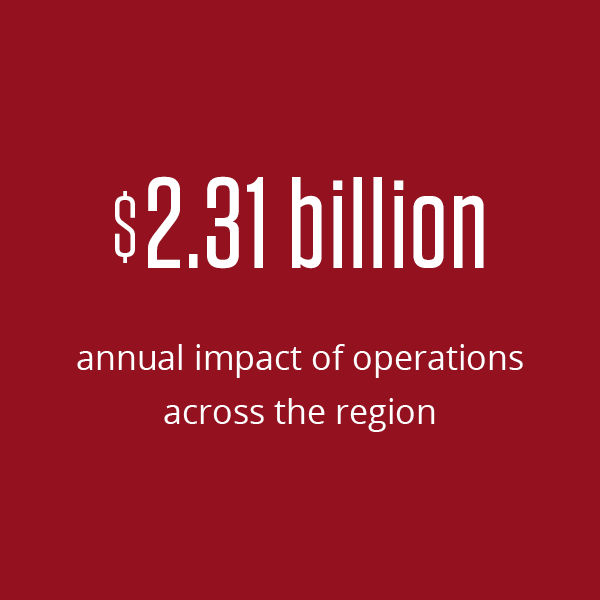 Get Involved
Volunteer or partner with us to help create lasting economic and community impact in the region.