Undergraduate Studies
A foundation for a great future
Find a guide, or a whole team of guides, to help you shape your academic path.
Whether it's making academic choices like choosing a major and selecting courses or seeking undergraduate research opportunities and figuring out how to manage all of your additional activities and interests, you can get support and advice from your advisor and from many others to assist you in achieving your goals.
Undergraduate Core Program
MCS's Core Education program educates students as scholars, professionals, people and citizens, creating well-rounded, young scientists uniquely prepared to enter the workforce or pursue further education.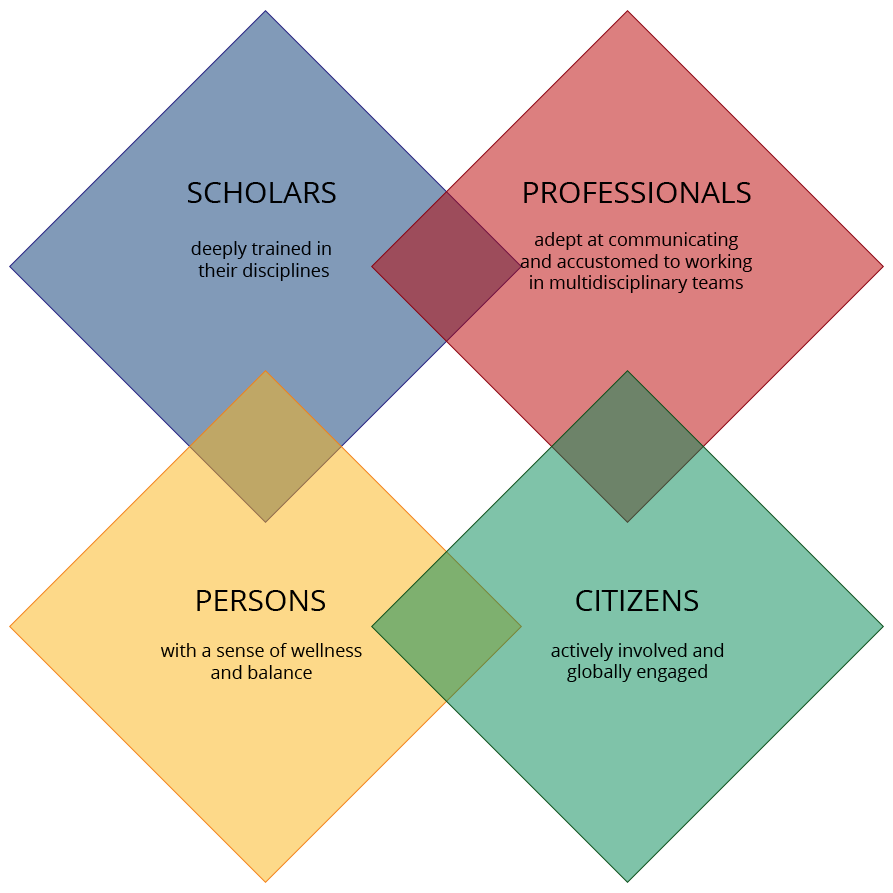 EUREKA
The EUREKA: Discovery and Its Impact first year seminar will equip you with foundational knowledge, skills and perspectives that will support your development as emerging scientists.
In your junior year, the PROPEL seminar will prepare you for your impending transition into professional life with lectures on science and society, business, and public policy, along with workshops on interviewing, networking and resume writing.
ENGAGE
The ENGAGE requirements will plug you into the arts, wellness and service throughout your time at CMU, helping you become well-rounded individuals and preparing you for the exciting future that awaits.
Undergraduate Student Links
Class Registration Links
Class and Educational Suppport
What some students accomplished during their time at MCS