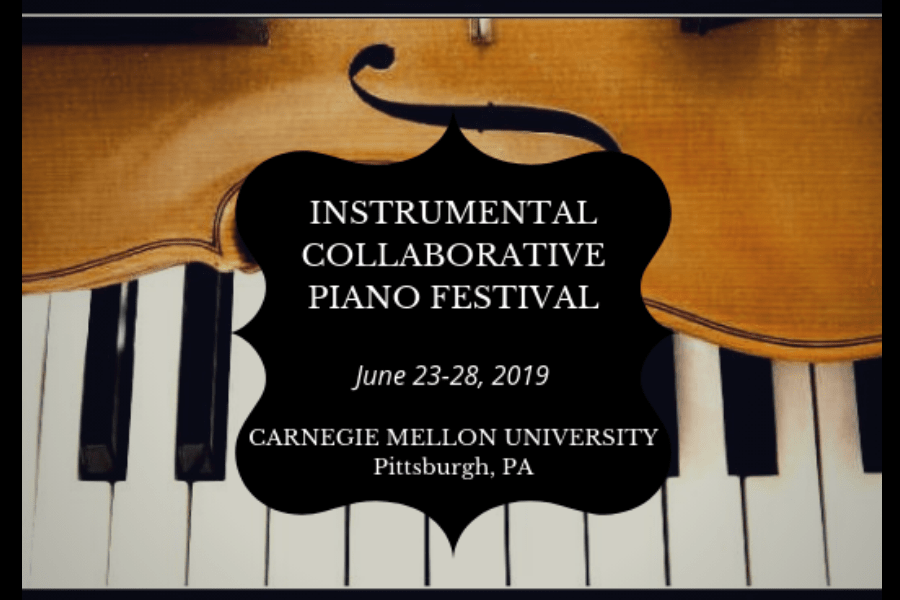 January 23, 2019
First Annual Instrumental Collaborative Piano Festival
The Instrumental Collaborative Piano Department at Carnegie Mellon University's School of Music invites you to attend the first annual Instrumental Collaborative Piano Festival in Pittsburgh, PA, June 23-28, 2019.  
The Instrumental Collaborative Piano Festival (ICPF), a unique and essential festival, is the first festival with the instrumental collaborative pianist in mind. Designed to give both established and new collaborative pianists the opportunity to work with renowned faculty and musicians, the ICPF will present masterclasses, lessons, lectures and workshops exclusively for the exciting world of instrumental collaborative piano.
To learn more about the Festival faculty and how to register visit: http://www.instrumentalcollaborativepianofestival.com/.