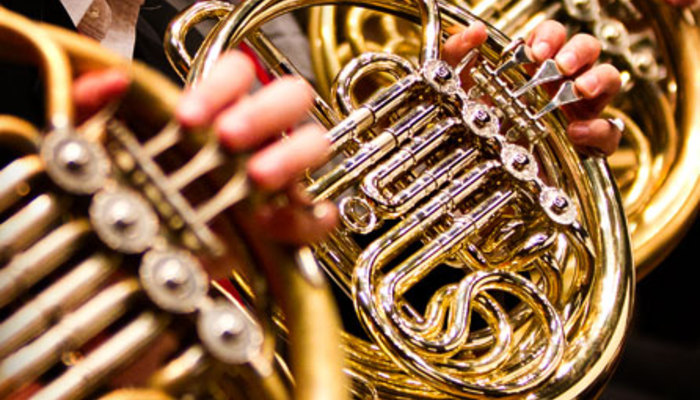 January 30, 2013
WIND ENSEMBLE CONCERT: FEB. 10
The journey begins with William Schuman's "Chester Overture", an Ivesian re-working of a traditional American tune.  "Chester", originally composed by William Billings, is a Revolutionary war-era anthem that became a rallying cry for patriotic New Englanders in the 1780s.  William Schuman's treatment of the song, written in the 1940s, is a testament to his own deep patriotism.  Schuman said that he was inspired by the spirit of William Billings, citing his "sinewy ruggedness, deep religiosity, and patriotic fervor that we associate with the Revolutionary period in American history."
Our next stop is in Paris, via West Africa, via New York City.  Darius Milhaud's "La Creation du Monde" is a jazz-inflected ballet which recounts the creation of the world from the perspective of traditional African mythology.  Milhaud's inspirations were manifold: on the one hand, he fell in love with American jazz after visiting New York City for the first time in the 1920s; on the other, like many artists of his circle, including Pablo Picasso, he was struck with the French fad for African "primitivism".  The work proved to be somewhat cumbersome to stage, but its sparkling music has enjoyed repeated performance since then.
The program also features music of Schoenberg and Percy Grainger, and will take place on Sunday, February 10th at 7:30 pm in Carnegie Music Hall.  Tickets are $5 general admission, free for students with valid ID.