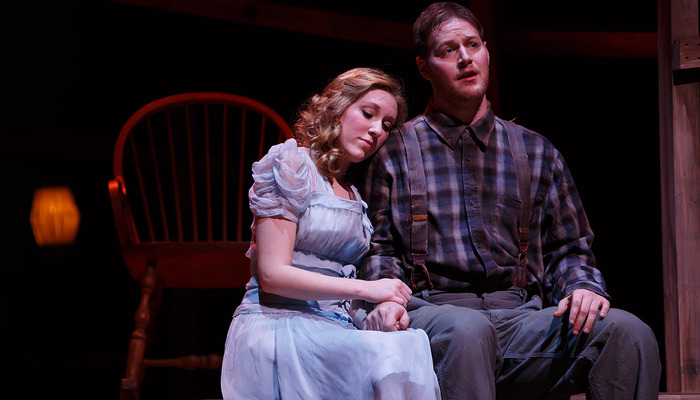 March 14, 2013
LOVERS & DREAMS: AN OPERA SHOWCASE
The fiery passion of Bizet's mercurial seductress, Carmen. The bittersweet charm of old Vienna in Richard Strauss's Der Rosenkavalier.  The effervescent wit and irrepressibly high spirits of Mozart's Le Nozze di Figaro.  And the poignant, doomed longing of Puccini's Madama Butterfly.  Each of these transcendent classics is a world unto itself, and to hear any one of them is to be swept away to a different time and place.  But what do they all have in common?  What is the thread that ties these very different works together?

In their own unique ways, these operas are all concerned with the idea of love--love as passion, love as obsession, love as longing, love as farce, love as incandescent joy.  Next week, the brilliant young talents of the Carnegie Mellon vocal department will explore the points of intersection between them, by presenting a program of minimally staged scenes from all of the operas listed above (and more!)  
The staging of this showcase is being overseen by acclaimed theater and opera director Chuck Hudson while faculty member Raymond Blackwell serves as music director. Hudson is currently based in New York, and has forged a brilliantly diverse theatrical career that runs the gamut from opera, to Shakespeare, to mime, and beyond.  Hudson studied in Paris with the great mime Marcel Marceau, and went on to direct productions at Cape Town Opera (South Africa), San Francisco Opera, Florida Grand Opera, and Wolf Trap Opera, among others.  He was the founder and the artistic director of The Immediate Theatre in Seattle.  He is highly sought-after as a coach and guest speaker, and is particularly committed to nurturing the talent of budding performers. 
The performances are free and open to the public and will take place at 7:30 pm on 
Thursday, March 21st
 and 
Friday, March 22nd
 in the Rauh Black Box Theatre at Purnell Center for the Arts.