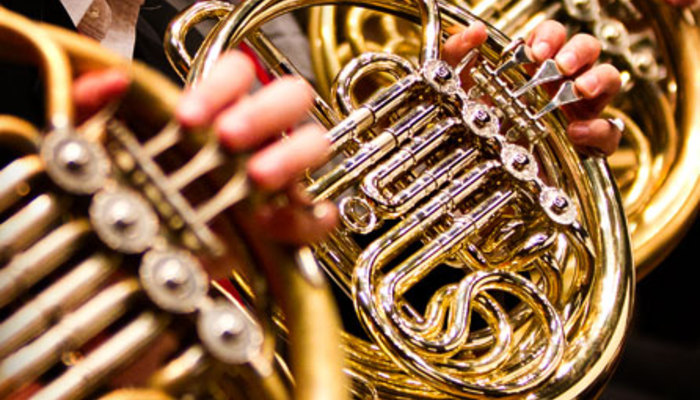 November 06, 2012
WIND ENSEMBLE PERFORMS MUSIC OF KURT WEILL
On Sunday, November 11, Stephen Story will lead the Carnegie Mellon Wind Ensemble in a varied program of works by Kurt Weill, Edgard Varese, and David Maslanka.  
The Threepenny Opera is among the most celebrated and controversial works of twentieth century musical theatre.  It was the pinnacle of the collaboration between the playwright Bertold Brecht and composer Kurt Weill; their play was hugely successful in Germany and abroad, and was translated into many languages before being banned by Nazi censorship.  
The Threepenny Opera is based on "The Beggar's Opera", a satirical ballad-opera by John Gay, the 18th century English playwright and composer.  While Gay's original work satirized the extreme formality and pretentiousness of Italian opera, its latter incarnation offered a sardonic socialist critique of capitalist greed.  
The Wind Ensemble will perform selections from Kurt Weill's music, including the ever-popular Die Moritat von Mackie Messer, which became one of the most popular jazz standards under its English title, Mack the Knife.
Following this foray into the sound-world of 1920s Berlin, the Wind Ensemble turns to the music of French composer Edgard Varèse. Varèse was born in Paris, spent his childhood in Italy, and traveled widely in America during his adult career.  He is best remembered today for his early advocacy of electronic sound within instrumental compositions; he was also an outspoken enthusiast of the Ondes Martenot and the Theremin.  Varèse's oeuvre is relatively small, but today he is acknowledged by many contemporary composers as the father of electronic music.  The Wind Ensemble will perform Varèse's Intégrales, a work which exemplifies his preoccupation with instrumental timbre and tone color.  
The Wind Ensemble will conclude their program with American composer David Maslanka's Symphony No. 4.  This work, composed for symphonic winds, is close to Maslanka's heart, and in it he gives voice to his most deeply-felt spiritual and patriotic convictions. Maslanka has said that he was inspired to compose this piece by the majesty of the high plains of Montana and Idaho; he also draws inspiration from the life and the tragic death of Abraham Lincoln.
This concert will take place on Sunday, November 11th at 7:30 pm in Carnegie Music Hall, Oakland.  Tickets are $5 general admission, free for students with valid ID. Buy tickets here.