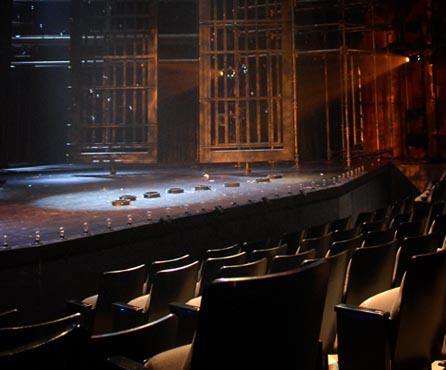 October 31, 2012
CYRUS FOROUGH AND SUNG-IM KIM PERFORM WORKS OF SCHUBERT AND REZA VALI
One Thursday, November 1, Cyrus Forough, Professor of Violin, offers a recital featuring works of Franz Schubert and faculty composer Reza Vali. Mr. Forough will begin his program with Reza Vali's Calligraphy No. 5, a work for solo whose compositional material is derived from the Iranian modal system, the Dastgâh. The work is based on one of the most ancient Persian modes, called Navâ, and unfolds itself over a framework of interlocking tetrachords. 
Pianist Sung-Im Kim will then join Mr. Forough for Vali's Three Romantic Songs. Vali has dedicated this work to his wife, Nan, and has said that these pieces evoke the spirit and sound-world of Johannes Brahms.  The third song is a particularly affectionate nod to Brahms.  Vali describes this last movement, called Tango Johannes, as a "limping tango": it is written in an uneven 7/8 time and represents the gruffly rigid Johannes Brahms attempting to dance with his friend and lifelong muse, Clara Schumann. Mr. Forough will then join forces with special guest, cellist Katya Janpoladyan, on Reza Vali's Khojasteh (Calligraphy No. 10) for violin and cello. Commissioned by and written for Mr. Forough, this work is also based on the Iranian modal system and its compositional material is derived from the Persian mode of Navâ. 
After intermission, the three musicians will combine forces in a performance of Schubert's monumental Piano Trio in B-flat Major, Op. 99.  Forough has rightly commented that the piece is beloved for its "light, convivial nature"; this gemütlichkeit is all the more remarkable given that Schubert composed the work only one year before his untimely death. The first two movements of the Trio are reminiscent of Schubert's early lieder for voice and piano: the first with its light, almost carefree vivacity, and the second with a richly evocative cello melody.  The third movement is Schubert's foray into two popular Austrian dances, the waltz and the ländler. The last movement, called a Rondo, but more like a loosely grouped Theme-and-Variations, is a tour-de-force for all three instruments.  The theme itself is of course characterized by Schubert's inimitable gaiety and lightness, while the development section is remarkable for its masterful counterpoint, a mark of Schubert's mature style. 
The recital will take place on Thursday, November 1st at 8:00 pm in Kresge Theatre on campus of Carnegie Mellon University.  Admission is free and open to the public. More information here.