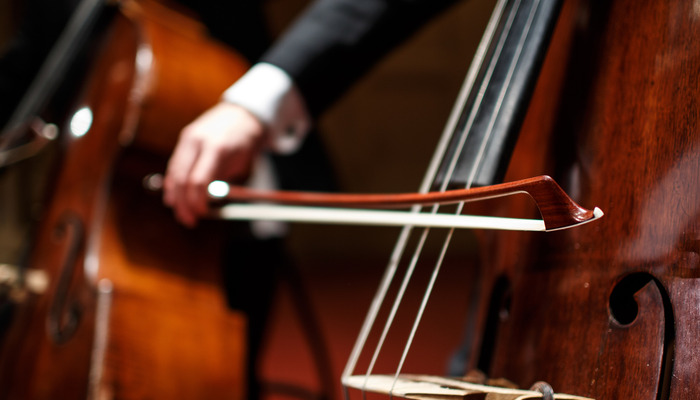 August 08, 2012
CARNEGIE MELLON SCHOOL OF MUSIC ANNOUNCES 2012-2013 SEASON
PITTSBURGH—Carnegie Mellon University School of Music's 2012-2013 season features the premiere of a new work honoring its 100th anniversary, an appearance by guest conductor Uriel Segal, and a performance of the Philharmonic and Choirs at the Music Center at Strathmore in Bethesda, Md. Overall, the school will present more than 250 concerts and events. A complete schedule, ticket information and other details can be found at www.music.cmu.edu.
Season Highlights
The School of Music's 2012-2013 season begins at 7:30 p.m., Sunday, Sept. 16, with the Philharmonic's Concert at Carnegie Music Hall under the direction of Maestro Ronald Zollman. This concert features the world premiere of the "Centennial Suite," a composition written by members of the composition faculty — Leonardo Balada, Nancy Galbraith, Marilyn Taft Thomas and Reza Vali — in celebration of the school's first 100 years.
This year's Homecoming Weekend will showcase a collection of versatile performances by the Wind Ensemble (4 p.m., Oct. 6, Kresge Theater); Concert Choir (3 p.m., Oct. 7, Kresge Theater); and Symphony Orchestra (7:30 p.m., Oct. 7, Carnegie Music Hall). 
Israeli conductor Uriel Segal will guest conduct the Carnegie Mellon Chamber Orchestra at its 7:30 p.m. performance on Sunday, Oct. 28. Segal is in his fifth year as principal guest conductor at the Jacobs School of Music at Indiana University. Previously, he was the music director of the renowned Chautauqua Festival Symphony Orchestra in New York for 18 seasons. Sarah Streranka (BFA'14), the 2011 School of Music Concerto Competition winner, will join Maestro Segal and the orchestra as soloist on Jacques Ibert's spectacular "Flute Concerto." 
The season also features two opera productions by the school's talented vocal and orchestral musicians. Sondheim's colorful "Into the Woods," conducted by Robert Page, will be performed in the Chosky Theater Oct. 25-28. Gil Rose will conduct Copland's "The Tender Land" Jan. 24-27. 
The combined forces of Carnegie Mellon's Philharmonic, Concert Choir and Repertory Chorus will perform a wide variety of holiday music as part of their annual Holiday Concert at noon and 8 p.m. on Dec. 7. The concert's works include excerpts from Handel's "Messiah," symphonic arrangements by Arthur Harris and the ever popular "Chanukah Lights" by the late Marvin Hamlisch.
The Carnegie Mellon Concert Choir and Repertory Chorus will perform Orff's iconic "Carmina Burana"in two concerts — one at Pittsburgh CAPA 6-12 (8 p.m., Feb. 16) and the second at St. John Vianney Church (4 p.m., Feb. 17). The choirs will be joined by the Carnegie Mellon Percussion Ensemble and faculty members Mark Carver and Luz Manriquez on piano.
One of the final performances for the School of Music will be a special concert at the Music Center at Strathmore (8 p.m., April 5, North Bethesda, Md.) featuring the Philharmonic and choirs under the direction of Ronald Zollman. Together, they will perform Bruckner's "Te Deum"and the Philharmonicwill perform Mahler's "First Symphony." 
About Carnegie Mellon University's School of Music:Founded in 1912, Carnegie Mellon's School of Music educates outstanding, intellectually gifted musicians through excellence in performance, creativity, scholarship and pedagogy. The School of Music offers undergraduate degrees in instrumental and vocal performance, composition and keyboard performance. Graduate degrees are offered in performance, composition, conducting and music education. The school also offers a variety of highly acclaimed non-degree programs, such as the Performance Residency Program, the Artist Diploma Program, Dalcroze Eurhythmics, Piano Pedagogy, Advanced Flute Studies, Orff Schulwerk and Music Education programs. Since its founding, the School of Music has graduated more than 3,200 students, who can be found performing, composing, conducting, teaching and contributing to the music field worldwide. Today, many alumni regularly appear in symphony orchestras, on Broadway, and in opera houses around the world. Additionally, the School of Music presents more than 250 events annually, many of which are free and open to the public.
About Carnegie Mellon University: Carnegie Mellon is a private, internationally ranked research university with programs in areas ranging from science, technology and business, to public policy, the humanities and the arts. More than 11,000 students in the university's seven schools and colleges benefit from a small student-to-faculty ratio and an education characterized by its focus on creating and implementing solutions for real problems, interdisciplinary collaboration, and innovation. A global university, Carnegie Mellon's main campus in the United States is in Pittsburgh, Pa. It has campuses in California's Silicon Valley and Qatar, and programs in Africa, Asia, Australia, Europe, and Mexico. The university is in the midst of "Inspire Innovation: The Campaign for Carnegie Mellon University," which aims to build its endowment, support faculty, students and innovative research, and enhance the physical campus with equipment and facility improvements.