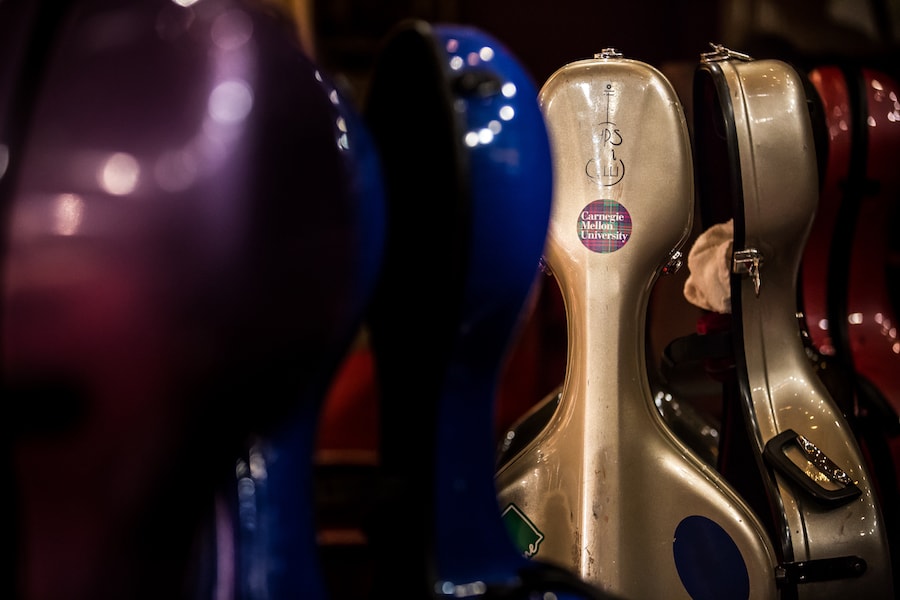 July 13, 2010
SCHOOL OF MUSIC SELECTED AMONG TOP MUSIC PROGRAMS BY 2011 FISKE COLLEGE GUIDE
Carnegie Mellon University's School of Music was recently selected by Edward Fiske, author of the premier college directory in the country, "Fiske Guide to Colleges 2011," among the top undergraduate music programs that should be on high school musicians' radars.
"We are pleased for the recognition the Fiske Guide has given us," said Noel Zahler, head of the School of Music. "The work of this faculty and staff has created a program that produces many of the best musicians on the globe, as evidenced by the success of our alumni as principal and section performers in major orchestras throughout the world and our vocalists who are under contract at the world's most celebrated opera houses."
"Fiske Picks: Music Schools That Should Be On Your Radar" will be part of the July 2011 edition of "The Fiske Guide to Colleges." The updated guide features more than 300 of the country's best and most interesting colleges and universities. Fiske highlights schools based on a broad range of subjects including student body, academics, social life and financial aid.
Fiske attributes the success of CMU's School of Music to its unique combination of arts and technology. Established in 2009, the Bachelor of Science in Music and Technology, offered jointly by the School of Music, the School of Computer Science and the Carnegie Institute of Technology (College of Engineering), is just one example of the combination of arts and technology at the School of Music.
CMU's School of Music educates outstanding, intellectually gifted musicians through excellence in performance, creativity, scholarship and pedagogy. The School of Music offers other undergraduate degrees in music composition and instrumental, vocal and keyboard performance.
Graduate degrees are offered in music and technology, composition, conducting and performance and music education. The school also offers a variety of highly acclaimed non-degree programs, such as the Performance Residency Program, the Artist Diploma Program, Dalcroze Eurhythmics, Piano Pedagogy, Advanced Flute Studies, Orff Schulwerk and Music Education programs. As one of five schools in the university's College of Fine Arts, the School of Music annually presents more than 250 events, many of which are free and open to the public.
The other schools chosen in addition to CMU are: Berklee College of Music; University of California at Los Angeles; Curtis Institute of Music; Eastman School of Music; Indiana University; The Juilliard School; Rice University; New York University; Oberlin College; and Yale University. Carnegie Mellon was ranked one of the best 330 institutions overall by the Fiske Guide in 2010.
Edward B. Fiske served for 17 years as education editor of The New York Times, during which time he realized that college-bound students and their families needed better information on which to base their educational choices. He wrote "The Fiske Guide to Colleges" to help them. He co-wrote, along with Bruce G. Hammond, "The Fiske Guide to Nailing the SAT," as well as "Fiske What to Do When for College" and "The Fiske Guide to Getting into the Right College."